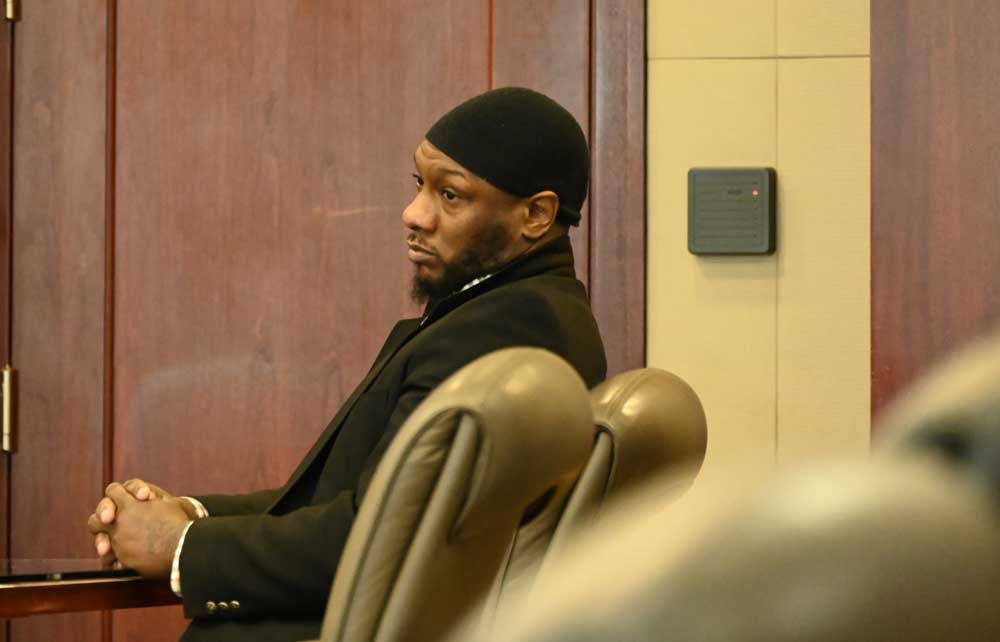 When Carlos DuPree's trial on charges of assaulting a jail deputy started this week, DuPree was already serving a life sentence. A jury convicted him last October of armed home invasion. So this week's trial was largely moot. When the trial ended Wednesday on two more convictions, DuPree walked out of the courtroom with five more years added to his life sentence.
A jury found him guilty of battery on a law enforcement officer and of resisting arrest with violence, each a third degree felony. He was found not guilty on a charge of depriving a deputy of a communication device. He was sentenced to five years in prison on each of the two guilty charges. Those are to run concurrently with each other, but consecutively to the life term.
Why had DuPree, 36, even contested the charges, and why the consecutive sentence? Because DuPree's October conviction is on appeal, and if that case were to see any kind of reversal–an unlikely result, but not an impossible one–it would not affect his conviction this week.
DuPree is a federal felon from St. Louis who had arranged with two teens and a third individual who has yet to be identified or found to rob a P-Section family on Prospect Lane the night of December 12, 2020. His known accomplices were Korey Jones and Darius Watts, both 15 at the time. They pleaded and last July were sentenced to 15 years in prison.
At DuPree's trial for the home invasion his defense attorney argued that it wasn't DuPree in the surveillance video. The jury did not agree, deliberating less than an hour before finding him guilty. Because he was a prison releasee reoffender, meaning that he had been in prison twice within the past 10 years, his sentence was  aggravated, resulting in the life term. Circuit Judge Terence Perkins, who presided over both trials and imposed both sentences, had limited discretion in the imposition of the life term because of sentencing guidelines.




After his arrest on the home invasion and related charges, when he was incarceration at the Flagler County jail, he and Marion Gavins Jr., another inmate, attacked a corrections deputy after the deputy began searching DuPree's Koran for contraband. DuPree is a follower of Islam, an Arabic word that translates as "submission" or "peace." DuPree and Gavins were neither as they assaulted deputy Edward Wallace, who had to be hospitalized. DuPree yelled "Allahu Akbar" as he brutalized the deputy, again perverting the religion he claimed to be following.
Gavins has since been sentenced to 45 years in prison for the murder of 18-year-old Curtis Gray in 2019. After the June 2021 incident with the corrections deputy, DuPree was transferred to the county jail in Putnam to await his two trials. He was transferred into the state prison system after his life term conviction, and is now serving at what the system calls a "reception center" in Orlando, the first point of entry before an inmate is permanently assigned to one of the system's prisons. He's been returned to the county jail in Flagler only after his conviction this week.
Reader Interactions