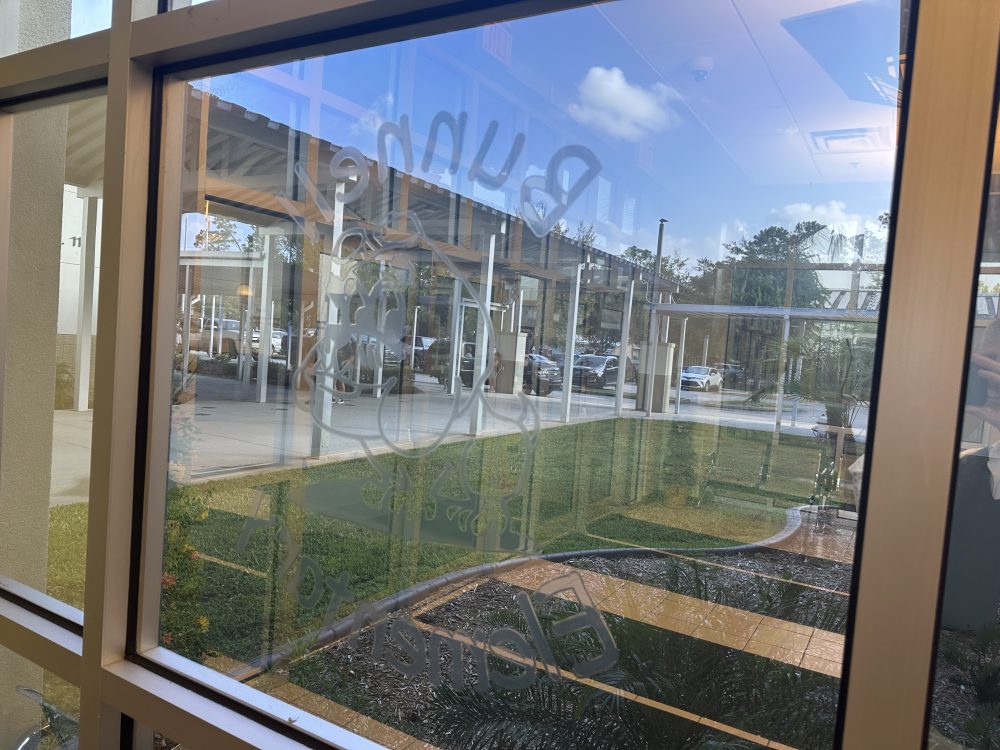 Last Updated: 10:56 a.m.
Donelle Evensen, the principal at Bunnell Elementary School for mere weeks, was placed on paid administrative leave today according to School Board Chair Cheryl Massaro as the district contends with the continuing fury over last week's segregated and admonishing assembly of Black students at the school.



Cari McGee, an assistant principal at Bunnell Elementary, is in charge for now, a district spokesperson said.
The School Board also postponed the three-hour special workshop scheduled for this morning, where Interim Superintendent LaShakia Moore was to be interviewed as the board mulls over whether to offer her the permanent superintendent job. The district announced the postponement at 8:13 a.m., less than an hour before the workshop was to start.
Massaro said Moore had gone to Bunnell Elementary, where she was again focusing her attention today, and apparently placing Evensen on leave.
Apparently, because as of shortly after 9 this morning, Evensen sounded as if she were still on the job, asking students in morning announcements: "Have you shown someone that you care about how they feel? Let's try to remember to show empathy. And remember that I'm looking for you to be the example." A district spokesperson said the announcement may have been recorded the previous day.
Postponing the workshop—which the School Board has continuously, misleadingly labeled a "retreat"—was Moore's request.




"After much reflection," Moore wrote board members this morning, "I respectfully ask that the Board Retreat scheduled for this morning be rescheduled. Greater than serving as the permanent superintendent, is my desire as an educator to continue to serve the community of Flagler well. For the 3-hours we have scheduled for this retreat, my thoughts will be on what is needed at BES and the rest of this district."
She also informed the board of placing the principal on administrative leave. Later this morning, School Board Attorney confirmed that Mr. Hines, the faculty member who proposed, organized and led the assembly, was also placed on leave. Two other faculty members took part in the assembly. The assembly matter is still under investigation, Gavin said, as the district's Mike Rinaldi, who heads the Office of Professional Standards, continues to interview people involved in the matter and verifies claims that continue to arise on social media.
Moore at an 11:30 press conference is expected to announce those decisions, summarize her interactions with faculty and parents at Bunnell Elementary, and describes next steps.
"As you are aware, Ms. Evensen is on administrative leave and what is needed right now is for me to be at BES meeting with families, students and staff. I have been reaching out to each family, of a student that attended the assembly, individually and I want to see that through," Moore wrote the school board members in a 7:11 a.m. email.
She then added a final thought characteristic of her assertive independence: "If this request is inappropriate, I'm sorry… but you have tasked me with leading this district and I must do that using my best judgment and my judgment says that TODAY I need to focus on being interim rather than permanent." (The ellipsis is Moore's.)




Moore by all indications recognizes the depth of the crisis, which reflects poorly on Bunnell Elementary but is almost certainly not limited to that school. But the district's responses may be more restricted, by law, than they would otherwise have been in previous years. For example, any diversity training is now illegal under Florida law, and conversations about race may only take place up to a point.
Evensen issued a brief letter to parents explaining the situation earlier this week. The letter did not take the measure of the problem and seemed to misunderstand the cause of the crisis.
As Moore had after her first, rather tame statement in the matter, which she followed with a clearer, sharper denunciation of the assembly yesterday, Evensen followed that up this morning with a much more strongly worded letter.




"I have seen how I have deeply hurt the relationship with those families and students. I am sorry and apologize to these students and families for the damage and hurt that was caused," she wrote. "I need you to know this single poor decision is not who I am. My belief is, and has always been, that EVERY student is valued and important. EVERY student deserves an education that leads them to grade level success, which is not possible by teaching every student the same way."
Much of the letter focused on herself and her career rather than on the issue at hand, though she acknowledged making a "huge mistake letting the focus be on a group instead of individuals. I should have chosen better." She continued: "If you do not know me, PLEASE ask around to families, educators, and community members who do know me and hear it from them. If I am afforded the opportunity to continue this journey, I will strive to do better and be better for our BES children. This week, I have had the opportunity to meet parents, caregivers, and community members that will be a valuable asset to me as an educator, helping me make a positive impact on our students. I am deeply saddened by the circumstances around which we have met, but I am hopeful that these stakeholders will continue to be a guiding light in ways to engage with the community of Bunnell Elementary to help each individual student succeed. I also want to apologize to my faculty and staff for bringing down the name of BES."
She made no mention of her administrative leave.
Moore has scheduled an 11:30 a.m. press conference at the Government's Services Building to discuss the Bunnell Elementary crisis.