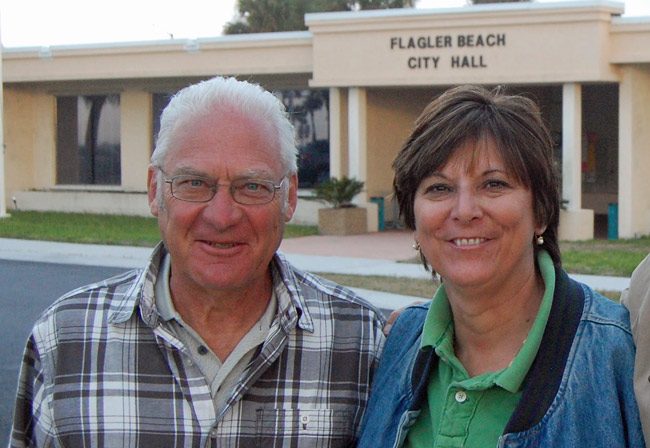 Both Flagler Beach and Bunnell will have contested elections next March 7. When qualifying by petition ended today at noon, incumbents Marshall Shupe and Kim Carney had qualified, as had newcomer Paul Eik. In Bunnell, incumbent John Rogers qualified, as did newcomer John Sowell. Incumbent Bonita Robinson failed to qualify because of a technicality, but she is expected to file her papers when another qualifying period opens in both cities in January.
The one-week period that ended today was to qualify without paying a fee (except for a nominal amount), but rather by securing a number of petitions–43 in Flagler Beach, closer to 30 in Bunnell. From Jan. 9 to Jan. 20, candidates may also qualify by paying a qualifying fee that amounts to 6 percent of a city commissioner's salary–$554 in Flagler Beach, a little less in Bunnell.
Both newcomers are relative unknowns, at least politically, though they've made their presence felt in Flagler. Sowell, 53, a resident of Grand Reserve in Bunnell, was the chief pilot for Flagler County Fire Flight, the county's emergency helicopter, joining Flagler County Emergency Services in 2004 before he left to re-join the military for another tour in 2013. He retired as a major just last September, retiring from the county as well. He's been flying since 1983. He may be the first candidate for local office who can say accurately that he saved lives for a living. He's a registered Republican, though both municipal elections are ostensibly non-partisan.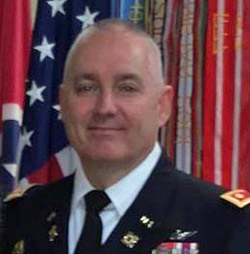 People, he said, echoing a recent interview with a writer on CNN, "want to be respected, they want to be represented, and they want to be protected, I think those are three very important things," along with providing cost-effective basic services. He studied the city's financial audits and appears to understand the challenges a small city faces, with a small population and tax base, in meeting demands for services. "My biggest motto is, we don't have money, we don't spend." He also wants to ensure that businesses feel represented. Sowell speaks highly of the current commission, but says he'd like to see more debate.
Eik, 70, a resident of 308 North Flagler Avenue, a Democrat, has been a registered voter locally since 2011. He recently became a compulsive speaker at Flagler Beach City Commission meetings, addressing numerous issues, and was appointed to the city's Planning and Architecture Review board. Starting in August 2014 started following the regional River To Sea Transportation Planning Organization. But his closest involvement in local elections goes back to 2012, when he was a poll worker for the Democratic Party. Eik could not be reached Friday.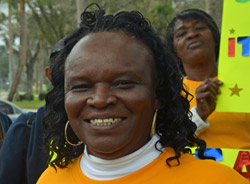 The last time Flagler Beach had a contested election was almost five years ago, when Mayor Linda Provencher and Commissioner Joy McGrew were elected in a four-candidate race for two seats. Since then, both have been re-elected without opposition, so were Marshal Shupe and Kim Carney in 2013, so was Jane Mealy in January in a very strange contest when a new commissioner, Rick Belhumeur, was elected–without opposition–after another commissioner, Steve Settle, resigned. That left Belhumeur and Mealy as the only two candidates vying for two seats.
Bunnell had a contested election last March, when incumbents Elbert Tucker and Bill Baxley won re-election in a three-way race that also included Jan Reeger.
"This is what America is about. Elections are good, I think they're healthy," Carney said this afternoon when asked about facing opposition. "I did it, I ran against two incumbents, it's very difficult, but it causes the voters to take a look at what's going on in the city and they get involved."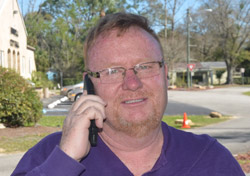 In Bunnell, City Manager Dan Davis said Robinosn had secured the required petitions, but the name of her financial institution, required in the paperwork to denote that a campaign account was established, was missing. (Robinson did not return a call today.)
Rogers spoke similarly. "The last time I ran, remember I had Randy Morris, I had Daisy, I had four or five running. That means people are interested. I'm glad," he said of the 2014 election, when he faced former Bunnell City Commissioner Daisy Henry, Randall Morris and Bonita Robinson, with Rogers and Robinson winning the most votes, and so winning the two seats. Rogers was the top vote-getter, with just 281 people casting ballots.
"I'm not confident of anything," Rogers, who owns John's Towing in Bunnell, said. "We work for the people, constituents, and if we do a good job, we get voted back in. If they're not happy, then we don't get voted in."
Both municipal elections go to the top vote-getters. So if both elections stay at three candidates each, the top two vote-getters in each contest will be elected, which also means that at least one of the incumbents is certain to be re-elected.