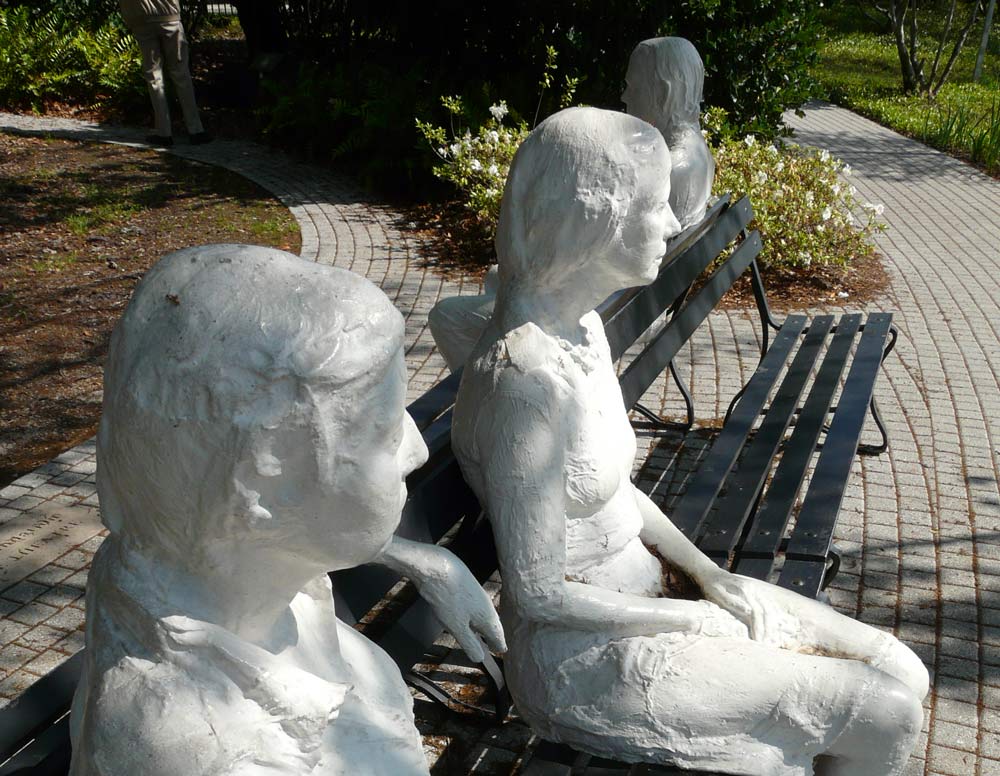 By Angela Bailus
This site's editor's Sept. 21 article, "At Root of Palm Coast's Affordable Housing Crisis: We Got ours, Screw the Rest" is absolutely the nastiest article I have read here yet. My jaw dropped several times.
I'm always writing about how the right went off the rails (well, the MAGAs did), but now it's the left who are off the rails. The left, who are always crying how unfair things are, and think of themselves as the champions of those who are discriminated against, have one agreed upon group they can discriminate against: seniors. You know, those of us who "contribute least," as Pierre Tristam stated. The Trumplicans know this, and are more than happy to feed the Democrats this baloney.




Well, my left friends (I'm Independent), go to any place where there are volunteers and see who they are: seniors. They have the time, and are not always on the golf course, as some fantasize. Go to your favorite restaurants and count the number of seniors patronizing the establishment. Try out some Christian thrift stores and see who is stocking the place and manning the registers. Think of all the seniors here paying taxes for public schools, and now private schools, for your kids' education, and your grand-kids' education, and who have been doing so for many, many years whether they had kids or not. Some of your seniors are still working. Some because they have to, and some because they want to. Many seniors donate their time or their money to help others.
You blame us seniors for supply and demand. Seniors are blamed for coming down here, selling their more expensive homes up north, and buying cheaper homes down here with cash. That was actually target marketing. Talk to your Chamber of Commerce and your real estate people.
Yeah, we least-contributing seniors danced across rainbows all our lives, while manna rained down from heaven upon us. We scooped it up and shut the door behind us, in hopes of screwing our children and grandchildren out of any decent living. We planned that from a young age while riding our unicorns through life.




Now that I got that behind me, there is no housing crisis. Have you been out to U.S. 1 lately? Have you been reading the articles here? There is an affordability crisis. For that, you can look to the developers and your commissions and mayor. Developers convince your fearless leaders that they cannot make any money unless they cram in as many houses on a property as possible. They convince commissioners to change zoning frequently, for profit. Giant corporate vacation rental companies pushed for individuals and businesses, from out of state,out of county to invest here, breaking up the communities and taking over affordable houses, making them commercial units in single-family zoned neighborhoods. Again, talk to your commissioners.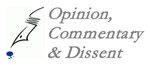 I have written before how other communities have built subdivisions with high income units, medium income units and low income units within. The catch was that the people who bought in had to live there for three to five years to avoid flipping these units. Other subdivisions used a lottery system. Subdivisions can be built with high, low and middle income properties, but if low income properties are improperly planned, or grouped like project homes, who wants that next to them? If properly planned, these subdivisions can be lovely and benefit all.
I'm not buying the dog whistle stuff about housing, either. That's going too far. Rich, famous, white, male Donald Trump was not wanted in Palm Beach. They fought him for years. Do you assume all Black and brown people are poor? That they all need white help? Sure, there's certainly not a lot of Black people here, same with St. Augustine, but I don't think it's because of dog whistles.




I do wonder why people who think there is not enough here, move here. Jacksonville is just an hour away, and there is plenty of housing and jobs. Oh, about jobs, there are plenty of jobs. Electricians cannot find help. Plumbers cannot find help. Those are high paying jobs. While walking through Lowe's recently, jobs and career openings were announced over the speakers. What's the problem with the jobs, not good enough?
Homestead exemption benefits all who own a home. Not a privileged, entitled few to use as a tax shelter. It was created after the Civil War to help people ease back into home ownership. Homestead exemption was added to the Florida Constitution in 1933. It requires permanent ownership, and occupation, to register for this benefit of some relief of taxation.
As landlords, we have to pay $5,500 in taxes annually for a little two bedroom, one bath house, which is not homesteaded, and has the 10 percent cap on tax increases, not the 3 percent cap for homesteaders. As landlords, we mow the lawn, and trim the bushes and trees. We replace the washing machine. We fix the roof, We make repairs frequently. We pay the ever growing insurance. We keep the place nice. We prepare it for hurricanes and clean up after. Some people here think this is greed. Should we not pass that on, or should we lose money?




The other thing to consider is gentrification. Low-income folks have been living here in the Hammock for decades. Now, new people come in and want to push them out. They crudely criticize the locals. When we moved here, we were okay with the locals, most of them anyway. You know, we retirees. It was very much like a small town, and the folks here got along just fine without the massive influx of strangers. Do you think taxes will go down with more population? If so, you're in for a big disappointment.
More buildings will not solve the problem. That has never been the answer. It's not the retirees, who you think contribute least. When you say that, you have no understanding of Florida. You also offend a large chunk of your readers. I hope to be around when you retire and see what your attitude is then.

Angela Bailus is a resident of Hernandez Avenue in the Hammock. See her previous column, "We Bought a Home in the Hammock. Vacation Rentals Are Turning Our Street Into a Commercial Strip."