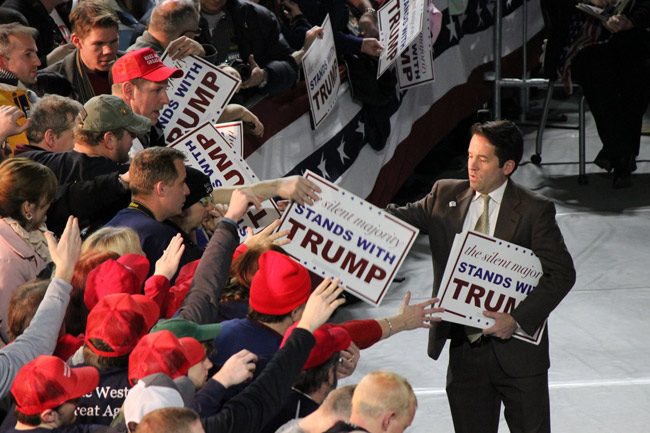 If you've ever been to Vegas by air you've landed at McCarran Airport, named after one of the great nativists of the last century. Pat McCarran was a Democratic senator from Nevada from 1932 to 1954. He was Senator No before more recent Republicans co-opted the snarl as policy. McCarran didn't like the New Deal. He didn't like blacks. He hated Jews and refugees, preventing millions of them from reaching our shores during and after World War II. He particularly hated foreigners.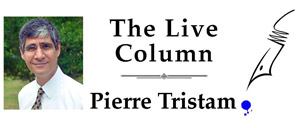 Joe McCarthy, his red-baiting bromancer, just yelled and screamed to the cameras while flipping off the country from inside his breast pocket. McCarran had real power. He passed laws that changed the face of the country for nearly a generation, making it the fearful and cowardly America it became in the early 1950s under Harry Truman and Dwight Eisenhower.
Two laws in particular: in 1950, he passed one that bears his name, the McCarran Internal Security Act, originally crafted, of course, by Richard Nixon. It required communist party members to register with the government, created a Subversive Activities board that investigated anyone suspected of anything vaguely anti-American, and barred "subversives," whether American or not, from keeping or attaining citizenship, or from entering or leaving the country. The act also gave the government the power to detain or deport anyone just suspected of subversive activities, whatever those were. Back then you could be branded a subversive if you subscribed to certain magazines or spoke too generously of unions. Truman vetoed the law. Congress overrode him. Ellis Island in those years became a Guantanamo prequel, filled with indefinitely detained immigrants stripped of all rights. It would take the Supreme Court many years of constitutional disinfectant to clean up the more onerous slime of the McCarran Act.
Two years later McCarran passed another law that Truman vetoed and Congress overrode. That one all but closed the doors to legal immigration and widened the doors of deportation. Anyone seeking a visa whose ideological background was suspect could be denied. Didn't matter what country that person came from, what religion, what color. It was equal-opportunity bigotry. McCarran didn't want his America to be, in his words, "overrun, perverted, contaminated or destroyed."
Sounds familiar? It should. Pat McCarran ghost-wrote Donald Trump's "extreme vetting" speech, that seethe of fear and loathing he delivered this week from Youngstown, Ohio (which, by the way, Google identifies as the most racist region in America). If Trump got applause, it was mostly for sticking to his script, which until Trump had not been the most closely observed qualification for being commander in chief, though he went off script to deliver the most scabrous line of the speech: "I call it extreme vetting. I call it extreme, extreme, vetting." He actually referred to the McCarran laws without naming them then returned to his stew of fabrications along the lines of U.S. courts being handed over to Sharia law and the nation's borders being welcome mats to terrorism.
It's not as if a vetting process isn't already in place. More than 100,000 applicants are denied visas every year. But you wouldn't know that from Trump. Just as you wouldn't know that most acts of terrorism on U.S. soil are the work of good old white American Christians who don't know ISIS from their ass, but do know their way around assault weapons and ammunition primed by permissive laws and the kind of incitement to violence we've now been hearing in Trump speeches.
McCarran is the inspiration behind Trump's obsession with Mexicans, too. In his last year among the living McCarran was a cheerleader of "Operation Wetback," Eisenhower's closest approximation of a Stalinist relocation program as Mexicans, alleged Mexicans and Mexican look-alikes were swept up and bulldozed back to Mexico, not always alive, in a time when words like "wetback" was in the everyday vocabulary of the president but words like "civil rights" were not.
Americans do come to their senses on occasion. There's a movement in Nevada to remove McCarran's name from the airport and other landmarks. Luckily for America, enough immigrants who've earned the right to vote will join less xenophobic native-borns in a few weeks to ensure that Trump's name doesn't appear anywhere beyond the odd building and casino he hasn't yet bankrupted.
Luckily for Trump, he's giving himself immunity from his own ideological test. Otherwise, he'd have to be deported.


Pierre Tristam is FlaglerLive's editor. Reach him by email here or follow him @PierreTristam. A version of this piece aired on WNZF.