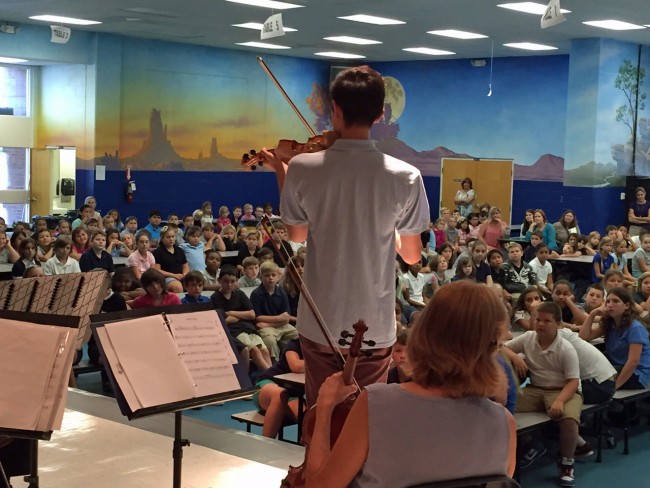 Today: high around 90 Friday, heat index 99 to 103, cooling slightly to upper 80s the rest of the weekend, low in mid to lower 70s. Details here.
Today's fire danger is low. Flagler County's Drought Index is at 181 (-19).
The weather in Flushing Meadows, N.Y.: high 82, low 65. Details.
Today's document from the National Archives.
The OED's Word of the Day: peaberry, n..
The Live Community Calendar
Today's jail bookings.
Today's Briefing: Quick Links

Note: all government meetings noticed below are free and open to the public unless otherwise indicated. Many can be heard or seen live through each agency's website.
Labor Day note: All government offices and the county library are open Friday but closed Monday, except for emergency and, in Palm Coast, garbage services. Schools are closed Monday.
Free For All Friday, 9 a.m. on WNZF, guests include Flagler County Airport's director Roy Sieger, county government spokeswoman Julie Murphy, and County Commission Chairman Frank Meeker.
Friday: Wear blue for cops: The Flagler County Sheriff's Office joins the National Sheriffs Association and a grassroots campaign to show support for law enforcement on by urging citizens to wear and display the color blue, and observe a moment of silence at 10 a.m. for law enforcement officers who have died in the line of duty.
Friday: Flagler County's Evaluation Committee for Request for Proposals No. RFP-P006-0-2015 (Aviation Fuel and Vehicles) is meeting to rank the proposals received and make a recommendation of award to the county commission. (10 a.m., Government Services Building, Financial Services Conference Room, 3rd floor.)
Friday: St. Augustine kicks off its 450th anniversary celebration.
Friday: Michell Palmmucci is the featured artist at Ocean Art Gallery for September. Her show, "Paradise – Lost and Found," opens Friday with a 6 p.m. reception at 200 S. Oceanshore Blvd., Flagler Beach. The artist will be on hand to meet guests and demonstrate her painting style.
Friday: Raychill Muller Live at European Village's Center Stage, 6 to 9 p.m.
Saturday: Intracoastal Waterway Cleanup, starting at 8 a.m. from the Palm Coast Community Center.
Saturday: Kevon Re'mon'te Live at European Village's Center Stage, 6 to 9 p.m.
Sunday: Storytelling Hour at Gamble Rogers: Author Bruce Horovitz is currently writing a biography of the late singer and storyteller James Gamble Rogers IV. He will lead a storytelling program on the remarkable life of Gamble Roger. Join us in honoring the memory of James Gamble Rogers IV and learning how this talented artist impacted the history of this State Park by becoming its namesake. All ages are welcome, and children must be accompanied by an adult. Program is free with regular park admission. Being held at the west side of the park in the Cedar Pavilion. (9 a.m.)
Monday at 7 p.m., Juan Melendez, Florida's 20th exonerated Death Row survivor shares his experience of astonishment, faith, and deliverance as an innocent man who spent almost 18 years on Florida's Death Row. Wine and cheese reception follows. UU Fellowship 2487 A1A S., St. Augustine. Contact Nancy O'Byrne 904-461-9216 [email protected] or Jo Anne Englebert 904/460-1190 [email protected]

Dog Bites 8-Year-Old Boy: Should It be Declared Dangerous, Or Does Castle Doctrine Apply? County Commission Will Decide.: It's been roughly a decade or more since the last time the commission was asked to determine the fate of a dog in similar circumstances. The case is a rare window into the at-times complicated laws and procedures regulating domestic animal behavior. It illustrates a degree of subjectivity that plays into determinations about a dog's behavior while underscoring reasoning usually applied to human beings, but in this case applied to a dog as well: the castle doctrine is not only for humans.
In Flagler Beach, Builders Are Beating Back Higher Standards For Flood-Plain Homes: A divided Flagler Beach City Commission appears more willing than not to scrap the new rules and return all construction to a 1-foot increase, or a total of 7 feet. The commission agreed to send the measure back to the planning board for a new recommendation. It did so after hearing a series of objections to the new measure from representatives of the local building industry.
Half of Flagler County school buses have no air-conditioning: The district has about 82 buses. In Volusia, all 220 regular-route buses have air conditioning. "Before the school year starts, the Flagler school district's transportation specialists determine which routes get the buses with a/c.," the News-Journal reports. "Generally, the longest routes receive the air conditioning, according to transportation director Winnie Oden. She said drivers of buses without air conditioning are asked to keep windows and roof vents open." (Story paywall-protected.)
Linda Kasper's Real Estate License Finally Revoked Nine Years after $9M Mortgage Fraud: "A Flagler County $9M mortgage fraud that began in the summer of 2006 involving well-known Flagler Beach real estate agent Linda Kasper has finally reached closure," GoToby reports. "Kasper's real estate license was recently revoked by Florida's Department of Business and Professional Services."

A scaled-down court schedule for Flagler County judges, with a non-jury trial involving the Plantation Bay Community Association before County Judge Melissa Moore-Stens starting at 9 a.m. in Courtroom 404. Circuit Judge J. David Walsh hears a possible plea in a burglary case at 1:30 p.m. in Courtroom 401.
A foreclosure sale is scheduled for 11 a.m. in the civil department lobby.

Note: Most proceedings below can be followed live on the Florida Channel.

No activities of note.
–Compiled by the News Service of Florida and FlaglerLive

In Coming Days in Palm Coast and Flagler:
Click on the links for more details:
Friday, Sept. 11: The Palm Coast Arts Foundation Presents Big Band Night (and more) with The Chris Thomas Band of Jacksonville, in the Ballroom of Halifax Plantation, 4000 Old Dixie Highway, Ormond Beach. Dinner and dancing is all part of the ticket price ($50 PCAF members; $60 general public).  Click here for details.
Run or walk into fall at Palm Coast's Autumn Trails 5K Run/Walk, to be held Sept. 12 at 7:45 a.m. (the Kids Fun Run will begin at 8:45 a.m.) The Autumn Trails 5K will begin at the Palm Coast Community Center. Click here for entry fees and details.
What happens to your Facebook page when you die? The Estate Planning Council of the Fun Coast hosts a seminar entitled "Estate Planning for Digital Assets and Social Media" on September 16 from 8 a.m. to 10 a.m. at the Hilton Garden Inn in Palm Coast. Cost: 20. Reservations required. Email

[email protected]

or call 386/586-4214.
Sept. 18:County Judge Melissa Moore-Stens on the 8th Amendment and Flagler's Pre-Trail Release Program: Mark the 228th anniversary of the birthday of the U.S. Constitution with the Flagler County Friends of the Library at 1:30 p.m. as the Friends sponsor "A Look at the 8th Amendment," presented by Judge Melissa Moore Stens. The program will be in the meeting room of the Library, 2500 Palm Coast Pkwy NW. The topic for discussion will be the pre-trial release program, funded by the County Commissioners in 2014.
Sept. 19: Volusia and Flagler Parent Magazines Host 6th Annual Ultimate Baby Shower and Toddler's Expo from 10 a.m. to 5 p.m. at Mainland High School in Daytona Beach.
Sept. 21: Flagler Beach Police Captain Matthew Doughney and 7-Eleven host "Doughnuts with Doughney": The Flagler Beach Police Department and the city's 7-Eleven have partnered to host "Doughnuts with Doughney" on Monday, September 21, from 8 a.m. to 10 a.m. at 408 South Oceanshore Boulevard.
Sept. 28: Bunnell's State of the Art Water Treatment Facility Grand Opening and Ribbon Cutting at 100 Utility Drive (directly across the street from the Flagler County Government Services Building), from 4 to 6 p.m.
Oct. 6: The Flagler County School Board holds a town hall meeting at the Government Services Building.
Flagler County is now accepting applications for the Fall 2015 Citizens Academy. Classes will be held on Thursday evenings from 5 to 8 p.m. beginning September 10 for nine weeks. For more information, click this link or go to flaglercounty.org/academy.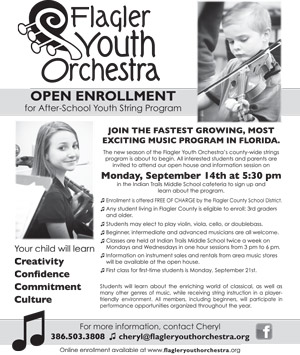 Flagler Youth Orchestra Open Enrollment and Open House: The Flagler Youth Orchestra, in partnership with the Flagler County School District, is launching the eleventh season of its free after-school strings program. An open house and information session will be held Sept. 14 from 5:30 to 7 p.m. at Indian Trails Middle School, 5505 Belle Terre Parkway, in Palm Coast. Flagler public, private, charter and home-schooled students, 3rd grade and older, may sign up to play violin, viola, cello, or double bass at no cost. Beginner, intermediate and advanced musicians are welcome. Limited instrument scholarships are available to those who cannot afford an instrument. Students will learn about the enriching world of classical music and many other genres while receiving string instruction in a player-friendly environment. All members, including beginners, will participate in performance opportunities organized throughout the year. One-hour classes are held at Indian Trails Middle School on Mondays and Wednesdays between 3:00 and 6:00 p.m. Attend the Sept. 14th orientation in the Indian Trails cafeteria to learn more about the strings program and instrument rentals and sales from local music stores. Visit the string program's website at www.flagleryouthorchestra.org to enroll online, and click here to access the enrollment form directly. To request an enrollment form or for further information about the program, call (386) 503-3808 or email [email protected].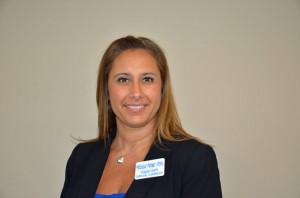 County Judge Melissa Moore-Stens on the 8th Amendment and Flagler's Pre-Trail Release Program: Mark the 228th anniversary of the birthday of the U.S. Constitution with the Flagler County Friends of the Library on September 18 at 1:30 p.m., as the Friends sponsor "A Look at the 8th Amendment," presented by Judge Melissa Moore Stens. The program will be in the meeting room of the Library, 2500 Palm Coast Pkwy NW. The topic for discussion will be the pre-trial release program, funded by the County Commissioners in 2014. The pre-trial release program is a program by which defendants are released on their own recognizance to pre-trial supervision. Before determining that a person is eligible for pre-trial release the factors listed in the Florida Statutes and the Rules of Criminal procedure are taken into consideration. This opportunity is given in lieu of posting a monetary bail and therefore implicates and ensures that the 8th Amendment is being complied with. Refreshments will be served.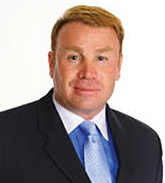 Chiumento Selis Dwyer Welcomes Douglas S. Williams, Attorney: The law firm of Chiumento Selis Dwyer is pleased to announce that attorney Douglas Scott Williams joined their firm in an "of counsel" capacity. Mr. Williams will handle the firm's immigration matters. "We are very excited to have Doug join us in our quest to provide the community with one law firm that people can rely on to serve any of their legal needs," said Michael Chiumento, managing partner of the firm. Since 1997 Doug has served the Volusia and Flagler communities representing people with immigration and complex criminal matters. With over 60 trials and more than 18 years of experience, Doug protects the rights of our community and helps families through the confusing Federal Immigration process. Doug's main office is in Daytona but he will also counsel the firm's clients in Palm Coast, DeLand, and Ormond Beach. He can be reached at 386-445-8900. Douglas Scott Williams received his law degree and Masters in Business Administration from Stetson University College of Law in 1997. Douglas is a former assistant state attorney. He has represented clients in Immigration, Criminal and Personal Injury matters. He was admitted to U.S. District Court Southern District of Florida, U.S. District Court Middle District of Florida, and U.S. District Court Northern District of Florida in 1997. He is also a Member of AILA – American Immigration Lawyers Association. Michael (Mike) D. Chiumento founded the firm in 1973. The firm currently employs nine attorneys and fourteen support staff and paralegals. The firm is a full-service law firm and offers personal injury law, bankruptcy law, real estate law, tax law, wills, trusts and probate services, commercial litigation, business and corporate law, land use zoning and development, construction, government practice, elder law, and immigration law services. A number of employees at the firm speak Portuguese, Spanish, Italian, and Tagalog (Austronesian language in the Philippines). Chiumento Selis Dwyer can be reached at 386-445-8900, [email protected], or online at www.palmcoastlaw.com/ or www.facebook.com/palmcoastlaw.
Water District and UF scientists discuss progress made on springs science investigation: More than 50 scientists and engineers with the St. Johns River Water Management District and University of Florida (UF) met Sept. 1 to report on progress made in the first year of a three-year partnership to enhance the scientific foundation needed to develop solutions to restore and protect Florida's springs. Among accomplishments:
· Installed wells in the Silver Springs springshed to measure water quality changes that occur as water moves through soil layers and the aquifer system.
· Began assessing how nitrogen sources vary within the springshed according to differences in land uses, land cover and soils.
· Assessed the importance of conduits in the aquifer system to better understand most cost-effective and feasible projects to reduce nitrate loading to the aquifer and the springs.
· Initiated field and laboratory studies in the Silver Springs ecosystem to investigate physical, chemical and biological factors that contribute to the overgrowth of algae and diminish the health of native plant communities.
· Measured flow patterns, sediment characteristics and vegetation character and distribution in the Silver Springs system. These measurements will help to develop a hydrodynamic model that will predict influences of velocity, vegetation and flow characteristics of the river.
· Continued to measure the chemistry of sediments and water quality in the springs system to assess their effects on the health of the ecosystem.
"Science is the foundation of the decision making that we have to do real-time," said Dr. Ann Shortelle, District executive director. "While this work has been under way, the District has been actively engaged in dozens of projects, many now under construction, to help protect and restore major spring systems. The science will help to ensure that those investments bear productive fruit."
In the three years that Gov. Rick Scott and the Legislature have allocated targeted springs funding, the District has invested in approximately $120 million worth of projects to improve water quality and/or enhance flows in Volusia Blue Spring, Silver Springs, the Wekiva River system springs and Lower Santa Fe River springs in cooperation with the Florida Department of Environmental Protection and local partners. "St. Johns is responsible for the public policy for managing our fragile springs," said Jack Payne, UF senior vice president for Agriculture and Natural Resources. "The University of Florida's Institute for Food and Agricultural Sciences (IFAS) is dedicated to the science behind sustainable agriculture and natural resources. So our collaboration is a natural fit."
"This team of investigators is seeking to unravel the complexities associated with the transport, transformation and fate of contaminants in our groundwater and surface water systems so that we are better positioned to repair the damage and more effectively manage springs in the future," said Tom Frazer, director of the School of Natural Resources and Environment and acting director of the UF Water Institute. "The springs not only reflect the status of the aquifer but also influence the ecological health of many of Florida's most significant surface water ecosystems," said Dr. Ramesh K. Reddy, graduate research professor and chair of the UF/IFAS Soil and Water Science Department. "This multidisciplinary research effort is aimed to understand more fully the complex processes regulating health of these fragile ecosystems." "Florida is rich in water resources and its springs are, perhaps, the most exquisite expression of this wealth," said Dr. Ed Lowe, chief scientist for the District. "This partnership is an unprecedented, giant step forward toward understanding how we can restore and protect these natural gems and the aquifer on which they, and we, depend."

Arizona News Anchor Is Drawn Into Debate on Her Accent and the Use of Spanish: An Arizona news anchor defended her pronunciation of Spanish words during English broadcasts, saying she delivers them the way the language is intended to be spoken. In a broadcast on Monday, Vanessa Ruiz, who works for 12 News here, waded into the running debate over the use of Spanish that has divided Americans in different ways for years, and has been percolating on the campaign trail. Ms. Ruiz, who was raised in a bilingual household, said some viewers had questioned her way of pronouncing Spanish words. Sandra Kotzambasis, the station's news director, said viewers were asking why Ms. Ruiz "rolled her Rs." In the broadcast, Ms. Ruiz said, "Some of you have noticed that I pronounce a couple of things maybe a little bit differently than what you are used to, and I get that, and maybe even tonight you saw a little bit of it. "I was lucky enough to grow up speaking two languages, and I have lived in other cities, in the U.S., South America, and Europe," she continued. "So yes, I do like to pronounce certain things the way they are meant to be pronounced. And I know that change can be difficult, but it's normal and over time I know that everything falls into place." The use of Spanish in the United States has been contested in a range of ways over the years, from objections to its use in the Pledge of Allegiance; to casual conversation on school buses, such as in Nevada; and in a New Mexico supermarket accused of having singled out Spanish-speaking employees with an "English-only" policy, according to some of the cases pursued by the American Civil Liberties Union. It has most recently reached into the political stage among rivals for the Republican presidential nomination, such as when Donald J. Trump said this week that Jeb Bush should "really set the example by speaking English while in the United States."" From The Times.
DCF regional leader Abramowitz steps down: The Florida Department of Children and Families lost one of its six regional managing directors Wednesday night, when David Abramowitz resigned from his post overseeing child-welfare services in 20 counties in Northeast and North Central Florida. "After almost 4 years as the DCF director, I have decided it is time to offer my resignation," Abramowitz, a retired Army colonel, emailed to department Secretary Mike Carroll. "I have the deepest respect for our employees and the difficult challenges they handle each day to improve the lives of this state's children and families." He did not give a reason for his resignation, which was effective immediately. "We appreciate Dave's service to the department," Carroll said in a statement. Carroll appointed longtime DCF employee Pattie Medlock as interim regional managing director. An anonymous complaint was filed against Abramowitz last year with the state Office of Inspector General, alleging that he created a hostile work environment and made remarks insulting to women and blacks, calling DCF employees "hoochie mamas" and "hoes" and nicknaming them after popular rap artists. Defenders claimed it was just Abramowitz's salty way of talking after 30 years in the military. He was cleared of the charge. DCF spokeswoman Alexis Lambert said Abramowitz had completed additional training recommended by the inspector general before stepping down. One of the highest-profile cases during Abramowitz's tenure involved Don Spirit, a Gilchrist County man who murdered his daughter and six grandchildren before committing suicide almost exactly a year ago. According to the department, the family was involved in 18 child-protective investigations in the eight years preceding the murders. Spirit was involved in six of the investigations and alleged to be the perpetrator in three of the cases. News Service of Florida.
Remembering historian Robert Conquest: "It is well-nigh impossible to do justice to a life of such varied achievement. Most of Bob's obituaries rightly focused therefore on the most important aspects of his public achievement (in particular his histories: The Great Terror on Stalin's purges and The Harvest of Sorrow on Stalin's forced Ukrainian famine). They made clear that his accounts of the dictator's crimes (in particular, the number of his victims) had first been challenged and later vindicated; they attributed a major change in the world's opinion of Soviet communism at least in part to his work; they gave lesser but still important standing to his literary achievements; and they gave a general impression of a life devoted to truth and crowned by honors. With the exception of a Guardian obituary that hinted so many faults and hesitated so many dislikes (to paraphrase Alexander Pope) that it revealed its overwhelming animus, they were all both (largely) accurate and highly favorable. Their main conclusions need not be further developed here. For the other half of Bob's public achievement was his life in literature. That too was extremely varied, and it went very deep. He was a major poet and critic who in 1956 launched the "Movement" poets—including Philip Larkin, Kingsley Amis, Thom Gunn, Donald Davie—in the anthology New Lines. Much ink has been spent arguing that the Movement poets were no such thing and soon went their separate ways. That seems over-argued. Poets of their nature don't remain in formation. What is surely more significant is that the Movement included many poets who in retrospect are among the most-read British poets of the postwar years, that the country's single best-loved poet, Philip Larkin, was among them, and that their work did exhibit certain common traits, notably concern for technique and formal perfection, avoidance of rhetorical and romantic excess, strong dislike of pretension, and belief that poetry should be intelligent as well as moving or powerful. Bob himself, having called for a renewed attention to the "necessary intellectual component in poetry viewed from a common sense standpoint," was clearly the moving spirit as well as the anthologist of the Movement. And his own poetry met that (and most other) criteria." From the New Criterion.
Against Musicians' Biographies: These days we're afflicted with not a scarcity but a glut of biographical information about musicians. 2015 alone has seen documentaries on Kurt Cobain, Amy Winehouse, and Nina Simone, in addition to tell-all memoirs by Kim Gordon, John Lydon, Carrie Brownstein, and many others. There's some great writing in these books, but some unfortunate lily-gilding as well: "With those opening lines, 'I am an antichrist / I am an anarchist,'" Lydon tells us of the Sex Pistols' "Anarchy in the U.K." that "I wasn't trying to set myself up as some kind of bogeyman."The present avalanche of documentaries and memoirs seems to insinuate that the music isn't enough, that our encounters with songs aren't complete until we know what the musician was thinking the night they cut the track. But biographical details, especially sources that seduce us into thinking we're getting the true story of somebody's inner life, aren't necessarily the best way to hear a song or the history it carries in the present. The most powerful experiences we have with music often happen when we come into direct contact with the music itself, when the individual performer seems to fade into the background and we find ourselves confronted with a note or a feeling or a hiccup in the rhythm that knocks us over; when what we hear isn't just one artist's story that we can identify with or not, or pity or envy or disdain, but something broader and deeper; when the music's core, its durable form, comes sharply into focus." From The New Republic.

Palm Coast Construction and Development Progress Reports:
The following is an update of ongoing construction and development projects in Palm Coast, through Aug. 26: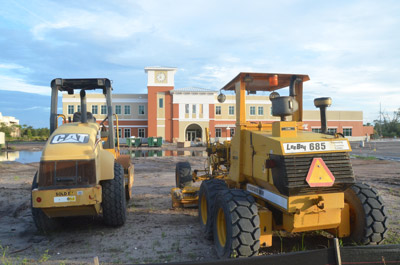 Palm Coast Parkway Six-Laning is 88 percent done: Widening on the north side of the parkway almost complete. Landscape irrigation work continues. Milling and Resurfacing of Roadway continues.
Holland Park, 29 percent done: The dry retention area SWMF-2 has been excavated. Installation of conduit for future ball field lighting continues. Excavation for the new sidewalks west of the ball field has begun. The existing manhole core for point of entry has been completed.
Palm Coast City Hall at Town Center, 88 percent done: Air testing on the gravity sewer was scheduled for Aug. 27. Floor tile installation continues; plumbing fixture installation has begun; ceiling tile installation continues; millwork items for 1st floor have been delivered. Landscape installation has begun. See ongoing images of construction here.
Colechester Drive Bridge, 32 percent done: Bridge deck being removed, curbing on all sides has been removed.
County's I-95 Interchange Matanzas Woods Reclaim Water, 25 percent done: Contractor has installed approximately 1,000 ft. of reclaim water main total installed 5,000 ft. to date.
Palm Harbor Parkway Roadway Extension, 6 percent done: The stormwater pipe installation at the intersection of Old Kings Road and Matanzas Parkway has started.
Island Walk Shopping Center Phase 1, 92 percent done: The water line for the building on the south west corner near Wells Fargo Bank was installed up to the future fire backflow device for that building.
Shops at Pine Lakes Convenience Store, 96 percent done: Pump station start-up and testing completed.
Old Kings Road Force Main – Master Pump Station, 20 percent done: The removal of trees, installation of silt fencing and clearing is at 90%. Pipe for direct bury has been placed along silt fencing ready for installation at 70%.

Road and Interstate Construction: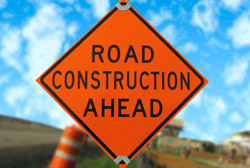 Palm Coast:
Flagler County Road 302 is Closed to all but local traffic as repaving began on June 7 and the roadway will be closed to all but local traffic. Others will be required to detour around County Road 302 using State Road 100. The roadway will be closed for 90 days, or until early September.
Palm Coast's Colechester Lane bridge to be closed July 7 through Sept. 4:  A detour will be established taking travelers over the Colorado Drive bridge instead. Signs will be posted directing motorists to the Colorado Drive bridge. The City of Palm Coast strives for safe construction zones. The City asks for the cooperation and patience of residents as this important bridge improvement project is completed. For more information, contact Palm Coast Customer Service at 386-986-2360.
Volusia: I-4 Widening from SR 44 to east of I-95, Monday and Friday, 7:00 a.m. – 5:00 p.m., Eastbound/Westbound shoulder closing. Sunday through Thursday, Eastbound and Westbound lane closures as needed from 8 p.m. to 6 a.m. Thursday, 9:00 p.m. – 5:30 a.m. EB road closure between Canal St./SR 44 and I-95 with detour at US 92 exit ramp.Motorists should be aware of traffic shifts near Canal St./SR 44.
County Road 304 Project Map and Description

Comment of the Day (From the Comment Section):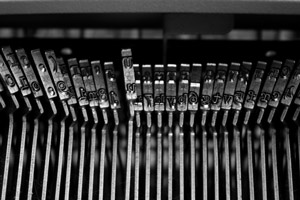 Geezer, in "Split Florida Conservation Commission Approves Letting Hunters Kill 10% of Bear Population in 4 Regions": The Sunshine State is overdeveloped and it's going to get worse. Because of this, Florida is terminally ill. Florida depends on construction for much of it's employment. It can be said that Florida feeds on itself for sustenance. This "feeding" involves clearing beautiful healthy land along with its trees, its birds, deer, bears, turtles and myriad other species. Construction is Florida's "cancer." This cancer will kill continue to kill all of the creatures that were here first – creatures that don't kill for fun or pollute, or put a strain on their environment. After all this damage, exactly WHAT is so attractive about Florida? Golf courses? Houses that all look the same? Forget all that: KILL THE BLACK BEARS! My favorite rationalization: "it's for their own good." We'll only run them over anyway. We need new construction! We need jobs" I always thought that Palm Coast had a funny motto: "In harmony with nature." Tell that to the flattened turtle or armadillo on the sun-washed road as the vultures peck their eyes out. I know: It's Obama's fault." Reply to Geezer here.

Cultural Coda:
Bernhard Hofstötter (baroque lute) performs a Sarabande in F major by Silvius Leopold Weiss (1687-1750).
For more of Weiss's great lute music, see here, here and here.