Weekend Briefing: First Friday in Flagler Beach, Synchronized Swimming Show, LGBT Pride
FlaglerLive | June 1, 2018
Weekend: Partly cloudy all weekend, with higher chances of showers and thunderstorms Friday than on Saturday and Sunday, highs in the 90s, lows in the 70s. Details here.
Today's document from the National Archives and the Astronomy Picture of the Day.
Today's tides: at the beaches, at the Intracoastal Waterway.
Drought Index: 1
The OED's Word of the Day: miniard, adj. and n..
The Live Community Calendar
Today's jail bookings.
Today's Briefing: Quick Links


Note: all government meetings noticed below are free and open to the public unless otherwise indicated. Many can be heard or seen live through each agency's website.
The Sheriff's daily incident reports and jail bookings are posted here.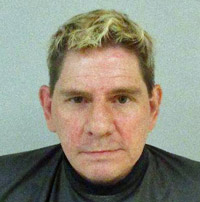 Friday, in Court: William G. Schwarz, the 54-year-old man facing two DUI manslaughter charges in the death of Kathleen J. Boos, 66, and her brother-in-law Carl Boos, 67, in March 2016, is scheduled to be sentenced at 9 a.m. before Circuit Judge Dennis Craig in Courtroom 401 at the Flagler County courthouse. Schwarz agreed to a plea at the 11th hour on April 16, just before his trial was set to begin. The sentencing is one of three on Craig's docket. The other two are for Brittni M. Smith on a conviction for grand theft in a 2016 case and Priate Moore on six charges, including kidnapping, from a 20178 case.
Free For All Fridays on WNZF: Host David Ayres welcomes the three applicants who have applied to fill out the six months remaining on Palm Coast City Council ex-member Steven Nobile, who resigned this month: Charles Johnson, Vincent Lyon and Robert Thomasey. The show starts a little after 9 a.m. with a commentary by FlaglerLive Editor Pierre Tristam on congressional candidate John Ward's insult to Puerto Ricans.
Friday: Hurricane season starts: The 2018 hurricane season will start Friday and last through November. The National Oceanic and Atmospheric Administration is predicting 10 to 16 named storms this year. Of those storms, five to nine are predicted to reach hurricane status, including one to four major hurricanes, which feature sustained winds of 111 mph or higher. An average hurricane season produces 12 named storms, of which six become hurricanes, including three major hurricanes. Last year, the forecast was for 11 to 17 named storms and five to nine hurricanes, of which two to four were expected to become major hurricanes. The busy 2017 season saw 17 named storms, of which 10 became hurricanes, with six reaching the major storm status. That included Hurricane Irma, which caused massive damage as it made landfall in the Keys and Collier County and barreled up the state.
Friday through Next Saturday: Sales tax holiday on hurricane supplies: The tax break lasts through June 7. Floridians will be able to buy a wide range of supplies during the period without paying sales taxes. Examples include portable self-powered light sources that cost $20 or less; portable self-powered radios, two-way radios, or weather band radios that cost $50 or less; tarps or other waterproof sheeting the cost $50 or less; ground anchor systems or tie-down kits that cost $50 or less; gas or diesel fuel tanks that cost $25 or less; packages of batteries, excluding automobile and boat batteries, that cost $30 or less; coolers that cost $30 or less; portable generators that cost $750 or less; and reusable ice that costs $10 or less.
Friday: Flagler Volunteer Services hosts a Hurricane Preparedness Breakfast and Information Fair at 8 a.m. at the Hilton Garden Inn, 55 Town Center Blvd, Palm Coast, with speakers from a variety of different State and Local Agencies sharing information on being prepared as well as a panel discussion. Tickets are $20 including breakfast and disaster preparedness bag. Call the office to get your tickets: 386-597-2950 or email flaglervolunteer@cfl.rr.com. Email at judyfvs@cfl.rr.com.
Friday: Staff members for U.S. Sen. Marco Rubio will hold "mobile" office hours starting at 1 p.m., Flagler County Fairgrounds, 150 Sawgrass Road, Bunnell.
First Friday Garden Walk at Washington Oaks Garden State Park at 10 a.m. Join a Ranger on the first Friday of the month at 10 a.m. for a walk through our historical gardens. Learn about the history of our park while exploring the beauty of the formal gardens. The walk is approximately 1 hour. Please bring water and wear comfortable walking shoes. Meet in the Garden parking lot. Garden walk included with park entry. Call 386-446-6783 for more information.
First Friday at Flagler Beach's Veterans Park, with vendors, games, food, music and other delights, from 6 to 9 p.m.
Saturday, Sunday: free fishing: The state will hold a "license-free" saltwater fishing weekend. Floridians and visitors will be able to go saltwater fishing without licenses Saturday and Sunday.
Sunday: Synchronized Swimming Show: Come out and watch the Flagler County Synchro Belles perform a beautiful Synchronized Swim Show at Belle Terre Swim & Raquet Club, 73 Patricia Dr. Palm Coast, 5:30 to 7 p.m. For more Information contact 386.385.8611 or email FlaglerCountySynchroBelles@gmail.com.
Sunday: Palm Coast Beachside Brawlers Roller Derby: the Brawlers take on Team Zebra. Doors open at 6. The fun begins at 6:30. Kids under 12 are free. Everyone else is $5. Skate and Shake, 250 N US 1, Ormond Beach.
Sunday through next Saturday: Westside Baptist Church 2018 Vacation Bible School, June 3-8, from 5:30 to 8 p.m. nightly, at the church at 3559 canal Ave, Bunnell. Kickoff/Registration is on Sunday, June 3 at 4 pm. For more information call Jill at 386/916-8570, or e-mail pastorderekashford@gmail.com. Kickoff Sunday with free sno-cones, velcro wall, and bounce house for the kids. Then at 5:30 pm we begin our daily adventure through the world of sports, to learn how God equips us all for the game of life. There will be a relevant spiritual message mixed with krafts, music, good food, fellowship, and fun.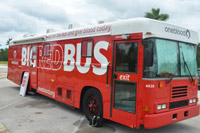 Blood Donations: The Big Red Bus will be at the following locations this week:
Saturday: Walmart, 174 Cypress Point Parkway, Palm Coast, 11 a.m. to 5 p.m.

Jail Bookings and Last 24 Hours' Incidents in Flagler, Palm Coast, Flagler Beach, Bunnell
Sources: Flagler County Sheriff's Office, Flagler Beach Police Department, Bunnell Police Department. This is Flagler County's only comprehensive, one-stop compilation of all local law enforcement's daily day and night shift commanders' reports.

The African American Mentoring Program, founded by former School Board member Jim Guines and John Winston more than a decade ago, held its year-end celebration on May 24 at First Baptist Church of Palm Coast, honoring graduating seniors and the group's scholarship winners. A total of 164 students enrolled in AAMP's Boys Program this year. Christopher Johnson, Associate Professor of Economics and the University of North Florida's Coggin College of Business was the guest speaker. He spoke of the importance of life-long learning and never giving up. The district's Jason Wheeler provided the images below.

In Florida and in State Government:
Note: Some proceedings below can be followed live on the Florida Channel. Most legislative proceedings can be followed through the Senate or House websites.

None.
—-Compiled by the News Service of Florida and FlaglerLive

To • include your event in this section, please fill out this form.
♦
March 25
:

The Flagler County Stamp and Coin Club meets at 4:30 p.m. at the VFW Post 8696 47 N. Old Kings Road. From 4:30 - 6 p.m. the time is used for buying, selling and trading stamps and coins. The club meeting starts at 6 p.m. and ends at 7:30. There is a live auction of stamps and coins at the end of the meeting. The club is open for members, the general public, and all who are interested in stamp and coin collecting and investing. Free stamps and coin evaluations at all our meetings. The club is the only non-profit Stamp and Coin Club in Flagler County. For more information please visit
the club's web site
.
♦
March 25
: The "L" Word Identity Group, 6 p.m. at UNF-Jacksonville's John A. Delaney Student Union, Building 58E Room 1111. The L Word is a peer-led discussion group that allows female/feminine and lesbian spectrum identified individuals to meet and discuss a wide range of topics on coming out, relationships, labels, family dynamics, etc. The discussion group is open to all individuals falling on the female/feminine spectrum, including but not limited to: nonbinary, gender nonconforming and trans, bisexual women, queer folks, and questioning.
♦
March 26
: The Gargiulo Art Foundation and Palm Coast government unveil the inaugural sculpture of what will be a sculpture garden in Palm Coast's Central Park in Town Center, near City Hall, at 9 a.m.
See details here
.
♦
March 26
:
FlaglerCares
, the county-wide initiative to expand the safety net for citizens in need, meets at 1 p.m. in training room 3 on the third floor of the Government Services Building, Bunnell.
♦
March 26
: Great Organists at Stetson series, Boyd Jones, Stetson University Price Professor of Organ and University Organist. 7:30 p.m. Lee Chapel in Elizabeth Hall, 421 N. Woodland Blvd., DeLand. All concerts are free and open to the public. Call 386/822-8950.
♦
March 26
: The Daytona State College Foundation's Wisdom in Senior Education (WISE) program: Advanced Technology College (ATC), 1770 Technology Blvd, Daytona Beach, Multipurpose Room (Rm. 109), All About the Embry-Riddle Research Park. Dr. Stephanie Miller is executive director of Technology Transfer and Research Park Initiatives at Embry-Riddle Aeronautical University. The research park is home to the John Mica Engineering and Aerospace Innovation Complex, (the MicaPlex), the Wind Tunnel Laboratory and coming in 2019, the Applied Aviation and Engineering Research Hanger. The MicaPlex houses Embry-Riddle's Tech Business Incubator, tenant flex space, collaborative workspaces, cutting-edge laboratories and business support services, co-located to ensure that technology-focused startups will have every advantage for success. The Foundation created the WISE program to provide continuing education and cultural enrichment activities to senior members of the community. WISE is open to anyone age 50 or older, for $30 for an individual or $50 per couple per year. Find a complete list of spring presenters at DaytonaState.edu/wise. For more information, contact Suzette Cameron (386) 506-4506, or Suzette.Cameron@DaytonaState.edu.
♦
March 26
: NuMIX Ensemble Concert, Dr. Erin Bodnar and Dr. Andrea Venet, directors. 7:30 p.m., UNF's Fine Arts Center, Building 45, Room 1200. Free admission.
♦
March 26
: Coffee and Conversation: Talking Religion with Civility. Join the Interfaith Center to discuss the challenges of talking religion with each other, and learn skills to navigate conflict and disagreement. Coffee and tea served. At UNF's Founders Hall, Building 2, Room 1400. Contact Matt Hartley m.hartley@unf.edu (904) 620-5715.
♦
March 26
: Trans Talks, 4 p.m. at
UNF's LGBT Resource Center
Building, 1 UNF Drive, 58 East, Room 1111. Trans Talks is a peer led discussion group that allows transgender, nonbinary, and gender nonconforming individuals to meet and discuss a wide range of topics associated with being transgender. This group is open to all individuals under the Transgender Spectrum including but not limited to: Transgender, Genderqueer, Genderfluid, and Agender. Please note that Trans Talks is a peer discussion group and that there is no mental health counselor or other accredited professional available at these events.
♦
March 27
: A final hearing is scheduled before a judge of workers compensation claims in the more than two dozen cases of Flagler County Sheriff's employees' claims related to what they believe to be the sick building, or Sheriff's Operations Center, evacuated last June. The 10 a.m. hearing is before Judge Wilbur Anderson at the Daytona Beach Office of the Judges of Compensations Claims, 444 Seabreeze Boulevard, Suite 450, Daytona Beach.
♦
March 27
: The Flagler Humane Society hosts a happy hour fundraiser at Uncaged on Oceanshore, 3468 Oceanshore Blvd, Flagler Beach, 5:30 to 7:30 p.m. Tickets are $10,
available here
.
♦
March 27
: A meeting of the Compassionate Friends is scheduled at the Vitas Office at 4 North Old Kings Road (across from Kentucky Fried Chicken) in Palm Coast. The meeting begins at 5:30 p.m. The Compassionate Friends, a nonprofit self-help bereavement support organization for families that have experienced the death of a child. The meeting is open to all parents, grandparents, and siblings over age 18 who has suffered the loss of a child of any age. For more information, call John Brady at 610-428-3139. To learn more about The Compassionate Friends, visit their national website at www.compassionatefriends.org.
♦
March 27
: The Cummer Family Foundation Chamber Music Series presents Hagihara Violin & Piano Duo, 7:30 p.m. at UNF's Fine Arts Center, Building 45, Room 1200. ♦
March 28
: Bunnell City Manager Alvin Jackson is the keynote speaker at the 34th Drug Court graduation ceremony at 10 a.m. in Courtroom 401 at the Flagler County Courthouse, before Circuit Judge Terence Perkins.
♦
March 29
: Rockin' Dolphin Spring Concert Series. Come out and enjoy live music at Marineland There will be live bands playing from noon to 3 p.m. Local food trucks will be onsite with great food for purchase.
♦
March 29-31
: "Man of La Mancha," at the Daytona Playhouse, a musical directed by Rip Pellaton and Musical Director Melissa Cargile. The classic tale by Miguel de Cervantes about Don Quixote and the ever faithful servant Sancho as they dream the impossible dream, tilt at windmills and champion the beautiful harlot Aldonza. Friday and Saturday at 7:30 p.m., Sunday at 2 p.m. Tickets are $14 to $23.
Book here
. Daytona Playhouse, 100 Jessamine Blvd., Daytona Beach. (386) 255-2431.
♦
March 31
:

Daytona Solisti's Concert Series features "Mozartiana," an all-Mozart program with Michael Rickman, piano, Sue Cryan, violin, and Joe Corporon, cello. On the program: Mozart's
Piano Sonata Nr. 9 in D Major K 311
, Church Sonatas K 245 and K328, and the
Piano Trio in G Major, K 496
. 3:30 p.m. At First Presbyterian Church, 620 South Grandview Avenue, Daytona Beach. A $15 contribution is requested.
♦
March 31
: Lawson Ensemble Concert featuring music by Bach and Dohnanyi, Dr. Nick Curry, cello; Clinton Dewing, violin and viola; Aurica Duca, violin with guest Ellen Olson, viola. free admission, 3 p.m. at UNF's Fine Arts Center, Building 45, Room 1200.
For events beyond this date, see the fuller Coming Days here.
To • include your event in this section, please email the details, including date, time, a brief description of the event, contact information, and, if you wish, an image, please use this form.

Cats and Dogs Looking For Homes

Keep Up with Donald Trump's attacks on the press through the ACLU's running tab here.
Keep Up with mass shootings in a running database here.

Palm Coast Construction and Development Progress Reports
Here's a summary of the latest city developments as of May 26, 2018, with a link to the full week in review here.
<![if !IE]><![endif]>

Road and Interstate Construction:

Leonard Bernstein: Young People's Concerts Vol. 2 (Includes André Watts)
Previous Codas: