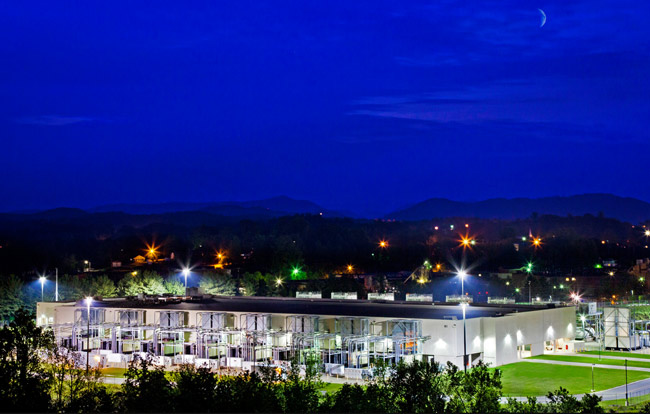 Obama wins, but less decisively than Romney two weeks ago: "After a somewhat nervous first answer, Obama quickly got into his stride. He was the first to go directly on the attack against his opponent, turning to face him as he did so, and went on to throw punch after punch. He pointed out the suspicious vagueness of Romney's tax plan ("sketchy deal") got in a cheeky dig at Romney's wealth ("Your pension is bigger than mine") and detonated the 47% grenade in his final remarks. For most of the time he seemed more relaxed, friendly and in control of the debate than Romney. His answer on women's issues was excellent, and a hundred times better than Romney, who spluttered through it with a reference to how he used to let his chief of staff go home early so she could cook for her family. I don't think this win was as decisive for Obama as Romney's was last time out, however, because Romney wasn't as weak. He was ragged at times, awkward at others ("binders full of women") and displayed a very Romney-esque obsession with the rules which led him to be quite rude to the moderator. But he showed passion and feistiness (too much at times) and gave his supporters some strong moments to cheer. His best answer involved a well-rehearsed and powerfully delivered litany of Obama's broken economic promises, concluding that while Obama was a nice guy and a good speaker, his policies weren't working. Obama didn't quite drive his main arguments home. He seemed to have a theme during the first twenty minutes – that you can't believe a word this guy says ("What Governor Romney said just isn't true…"). But then he let it drop. And when a questioner asked about Bush – a gift of a question for the Democrats – he gave a rambling and confusing answer when he should have simply said Romney = Bush. And then said it again." Ian Leslie in Marbury.
The lame rules for presidential debates: a perfect microcosm of US democracy: "Here then, within this one process of structuring the presidential debates, we have every active ingredient that typically defines, and degrades, US democracy. The two parties collude in secret. The have the same interests and goals. Everything is done to ensure that the political process is completely scripted and devoid of any spontaneity or reality. All views that reside outside the narrow confines of the two parties are rigidly excluded. Anyone who might challenge or subvert the two-party duopoly is rendered invisible. Lobbyists who enrich themselves by peddling their influence run everything behind the scenes. Corporations pay for the process, which they exploit and is then run to bolster rather than threaten their interests. The media's role is to keep the discourse as restrictive and unthreatening as possible while peddling the delusion that it's all vibrant and free and independent and unrestrained. And it all ends up distorting political realities far more than illuminating them while wildly exaggerating the choices available to citizens and concealing the similarities between the two parties. To understand the US political process, one can just look to how these sham debates are organized and how they function. This is the same process that repeats itself endlessly in virtually every other political realm." Glenn Greenwald in The Guardian.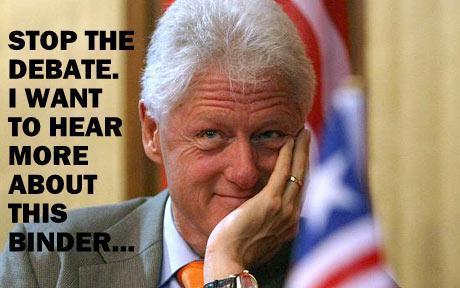 The Cuban missile crisis's eyeball-to-eyeball myth: "The "eyeball to eyeball" imagery made for great drama (it features in the 2000 movie "13 Days"), but it has contributed to some of our most disastrous foreign policy decisions, from the escalation of the Vietnam War under Johnson to the invasion of Iraq under George W. Bush. […] While researching a 2008 book on the missile crisis, I plotted the positions of Soviet and American ships during this period, on the basis of United States intelligence records. I was stunned to discover that the lead Soviet ship, the Kimovsk, was actually 750 miles away from the blockade line, heading back toward the Soviet Union, at the time of the supposed "eyeball to eyeball" incident. Acting to avert a naval showdown, the Soviet premier, Nikita S. Khrushchev, had turned his missile-carrying freighters around some 30 hours earlier. Kennedy was certainly bracing for an "eyeball to eyeball" moment, but it never happened. There is now plenty of evidence that Kennedy — like Khrushchev — was a lot less steely-eyed than depicted in the initial accounts of the crisis, which were virtually dictated by the White House. Tape-recorded transcripts of White House debates and notes from participants show that Kennedy was prepared to make significant concessions, including a public trade of Soviet missiles in Cuba for American missiles in Turkey and possibly the surrender of the United States naval base at Guantánamo Bay." Michael Dobbs in the Times.
Half of the Facts You Know Are Probably Wrong: "Since scientific knowledge is still growing by a factor of ten every 50 years, it should not be surprising that lots of facts people learned in school and universities have been overturned and are now out of date. But at what rate do former facts disappear? [Samuel] Arbesman [author of The Half-Life of Facts: Why Everything We Know Has an Expiration Date] applies the concept of half-life, the time required for half the atoms of a given amount of a radioactive substance to disintegrate, to the dissolution of facts. For example, the half-life of the radioactive isotope strontium-90 is just over 29 years. Applying the concept of half-life to facts, Arbesman cites research that looked into the decay in the truth of clinical knowledge about cirrhosis and hepatitis. "The half-life of truth was 45 years," reported the researchers. In other words, half of what physicians thought they knew about liver diseases was wrong or obsolete 45 years later. As interesting and persuasive as this example is, Arbesman's book would have been strengthened by more instances drawn from the scientific literature. […] So is there anything we can do to keep up to date with changing facts (other than constantly reading Reason)? Arbesman suggests that simply knowing that our factual knowledge bases have a half-life should keep us humble and always seeking new information. Well, hope springs eternal. More daringly, Arbesman suggests, "Stop memorizing things and just give up. Our individual memories can be outsourced to the cloud." Through the Internet, we can "search for any fact we need any time." Really? The Web is great for finding a list of the ten biggest cities in the United States, but if the scientific literature is merely littered with wrong facts, then cyberspace is an enticing quagmire of falsehoods, propaganda, and just plain bunkum. There simply is no substitute for skepticism." From Reason.
Partisan Polarization Surges in Bush and Obama Years: "As Americans head to the polls this November, their values and basic beliefs are more polarized along partisan lines than at any point in the past 25 years. Unlike in 1987, when this series of surveys began, the values gap between Republicans and Democrats is now greater than gender, age, race or class divides. Overall, there has been much more stability than change across the 48 political values measures that the Pew Research Center has tracked since 1987. But the average partisan gap has nearly doubled over this 25-year period – from 10 percentage points in 1987 to 18 percentage points in the new study. Nearly all of the increases have occurred during the presidencies of George W. Bush and Barack Obama. During this period, both parties' bases have often been critical of their parties for not standing up for their traditional positions. Currently, 71% of Republicans and 58% of Democrats say their parties have not done a good job in this regard." From Pew Research.