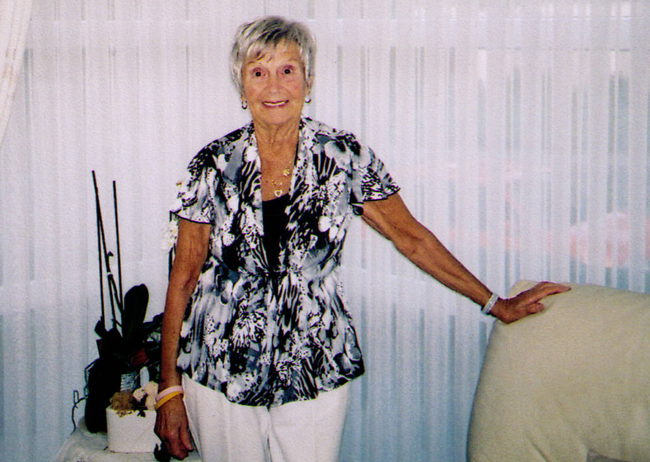 Jamesine Fischer, the 55-year-old wife of Flagler County School Board member John Fischer, was served with a wrongful death lawsuit on Jan. 27, two and a half months after Jamesine, driving on Columbia Lane, struck Francoise Pecqueur as Pecqueur was walking her dog. Fischer, at the scene, never called 911, according to witnesses, and her husband only called authorities 12 hours after the accident, initially claiming Jamesine had hit a dog. Pecqueur died two days later.
On Monday (Feb. 6), the Fischers' insurer, State Farm, settled the case for $1.25 million, the News-Journal's Frank Fernandez reports today. "I would say due to the egregious nature of Ms. Fischer's conduct that that prompted State Farm to settle the matter sooner rather than later," Allan Ziffra, who's representing Pecqueur's daughter, is quoted as saying. "Our position is that Fischer's conduct was beyond the boundaries of human decency and Catherine will pursue justice for the loss of her mother," the attorney said, referring to Jamesine Fischer.
The settlement documents had not made it into the court files Thursday morning.
The wrongful death lawsuit was filed by Catherine Vyvyan, Pecqueur's daughter. The settlement closes the civil matter. It is not related to the criminal investigation, which the Florida Highway Patrol has not yet concluded. By neither calling 911 nor reporting the accident 12 hours after it had occurred, Fischer may yet face criminal charges. She is represented by attorney Steve Alexander.
Pecqueur was struck sometime in the early evening of Nov. 10 as she was walking her dog in the vicinity of her boyfriend's house. A resident, Jules Prockter, was driving by when he saw Pecqueur in the grass. He called 911. Fischer was reportedly at the scene–Prockter tells the 911 dispatcher that there was another woman there–but had not called authorities. And when paramedics arrived, the case was treated as a fall. Pecqueur was unconscious, with blood coming out of her mouth. She never regained consciousness. Only hospital personnel dismissed the report of a fall, concluding that blunt force had resulted in Pecqueur's injuries.
Meanwhile, Fischer went home. At around 5:30 in the morning the next day, her husband John called Flagler County Sheriff Don Fleming. Even then, the sheriff said Fischer told him his wife might have hit "an animal." The sheriff told Fischer to call 911. Fischer and the sheriff would subsequently have five more conversations by phone (for a total of three calls from each side). Fleming said he reached out to Fischer as a friend to make sure he was following through on calling authorities. It is possible the sheriff may have recommended Alexander for Jamesine. Alexander had also represented Fleming's son subsequent to the younger Fleming's arrest on an illegal prescription drug possession case.
See Also: