A Florida appeals court on Thursday said a Leon County judge's decision to force a pregnant Tallahassee woman to remain hospitalized and then on bed rest was a violation of the woman's right to privacy.
The fact that a fetus was involved didn't change the woman's right to privacy, the majority said.
"The Florida Supreme Court has specifically recognized that 'a competent person has the constitutional right to choose or refuse medical treatment, and that right extends to all relevant decisions concerning one's health,'" wrote 1st District Court of Appeal Judge Nikki Ann Clark.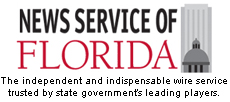 In March 2009, a Leon County circuit judge ordered Samantha Burton, a pregnant mother of two, to be confined to Tallahassee Memorial Hospital and undergo all medical treatments proposed by her doctor to save the fetus she was carrying. Burton's child was eventually delivered by cesarean section, but was stillborn.
Burton had experienced problems with her pregnancy, and her doctors had suggested she be hospitalized. But Burton wanted to explore other options and declined to be admitted. Doctors, saying they feared for the viability of the pregnancy, then got a judge to order Burton to be confined to the hospital.
The trial judge had found that the welfare of the child took precedence and overrode Burton's privacy interest.
The 2-1 decision by the 1st DCA regarding Burton is moot in Burton's case because she had eventually stopped fighting the order and submitted to the hospital care. But Clark and Judge William Van Nortwick, who sided with her, agreed that the question was still important to rule on because it could come up again.
To date, there had been no case precedent in Florida on whether the state can compel a pregnant woman to undergo medical confinement against her wishes for the benefit of the fetus.
"The test to overcome a woman's right to refuse medical intervention in her pregnancy is whether the state's compelling state interest is sufficient to override the pregnant woman's constitutional right to the control of her person, including her right to refuse medical treatment," Clark wrote.
In this case, it did not, Clark wrote, citing U.S. Supreme Court precedent from Roe v. Wade.
"The state's interest in the potentiality of life of an unborn fetus becomes compelling 'at the point in time when the fetus becomes viable,' defined as 'the time at which the fetus becomes capable of meaningful life outside the womb, albeit with artificial aid,'" Clark wrote. The law in Florida requires no presumption that the fetus is viable unless otherwise shown, and the state provided no evidence of viability.
In a concurring opinion, Van Nortwick said the order also should have been reversed because Burton was also denied her constitutional right to appointed counsel when the decision was made.
Burton's attorney, David Abrams, said that the goal all along was to establish a legal precedent.
"Ms. Burton's goal in bringing this case was that no other woman should have to go to what she went through," Abrams said. "And that's been accomplished."
Abrams said he had not yet been unable to reach Burton to tell her about the ruling, but said he was very pleased with the court's decision.
The dissenting judge, Wendy Berger, didn't disagree with Clark and Van Nortwick's reasoning on how trial judges should decide such cases, but said the case should have been dismissed as moot. Berger wrote that the test for future judges facing such cases is clear – the state has an interest in preserving the life of an unborn child when the fetus is viable as defined by Florida law – but that the judge simply didn't apply that test in this case.
A spokeswoman for Attorney General Bill McCollum, whose office defended the case, said the case is under review and no decision has been made regarding an appeal.
This story originally appeared in The News Service of Florida. It is reprinted with permission.