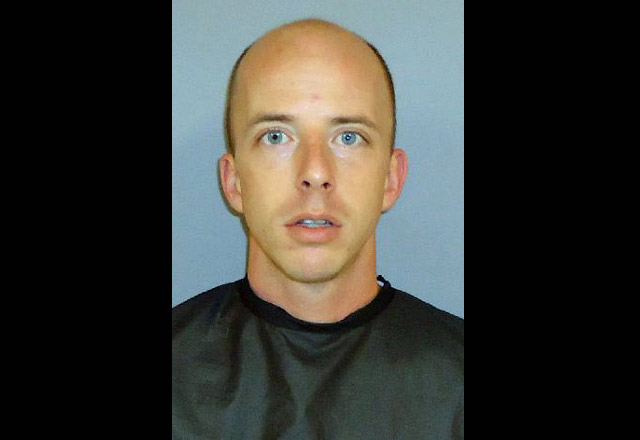 Last Updated: 9:16 p.m.
The description of William Merrill's killing of wife is stark: "During the interview," the police report states, in reference to Merrill's interrogation with detectives at the Flagler County Sheriff's Office's Criminal Investigation Division, Merill "stated he obtained his rifle located in the bathroom closet and activated its laser, pointing it on the chest of his wife. [Merrill] further stated while the laser was activated, he pulled the trigger, resulting in the discharge of his firearm and the injury and death of his wife."
The shooting, with an AK-47 assault rifle, took place Tuesday morning, Feb. 21. Stefanie Merrill had been giving a bath to her 3-year-old daughter. The couple's 6-year-old son was in school.
She was 30.
William Merrill, who goes by Carson, was arrested today, charged with manslaughter, as well as possession of a firearm by a convicted felon, and held at the Flagler County jail on $200,000.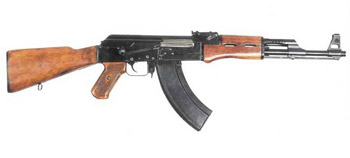 Merrill told detectives that he and his wife were talking about the brightness of the laser light as he pointed it at her chest when the gun accidentally fired. An autopsy was conducted today, According to that report, the bullet entered Stefanie's chest and exited through her back. The reports don't specify where she stood in relation to her daughter.
Deputies recovered 20 firearms at the Merrill home, which they were renting, at 94 Covington Lane in north Palm Coast, near the main canal.
Merrill called 911 after the shooting, and was asked to exit the house without his weapon when deputies arrived. "Upon entry of the residence by law enforcement, they located a female lying in the master bathroom with an apparent gunshot wound to the chest," the police report states. "The victim was pronounced deceased by paramedics at the scene."
Deputy Daniel Parthemore was first to enter the house after William Merrill was secured in the back of a patrol car after 9:17 a.m. Tuesday. Stefanie was on her back in the bathroom, unresponsive, with her eyes open and a rolled up towel on her chest. Her 3-year-old daughter was still in the bathtub. Parthemore took care of the child, wrapped her in a white robe, and took her to another room. "The child appeared to be calm and kept saying that's my mommy," the deputy's report states.
The children have been in their grandparents' custody in Palm Coast since the shooting.
Merill, who worked at a car dealership in St. Augustine, was arrested in 2006 after a fight with Stefanie in which, a police report stated at the time, he head-butted his wife and threw her on the bed as they argued over finances. He was jailed, but no charges were pursued. "The events of 7/14/06 were truly an isolated incident," Stefanie Merrill wrote at the time. "I have no fear of my husband, and I would like to begin counseling as soon as possible so we can rectify our problems. I would like to clarify that this type of behavior has never taken place before this, and that I as well as our 16-month-old son miss him very much."
In 2007, William Merrill served 90 days in jail for grand theft after stealing materials from his workplace and re-selling the material out of his home. He was on three years' probation.
The weapons recovered at the house include 13 rifles or shotguns and several hand guns–including .44, .38 and .22-caliber handguns. Deputies also recovered a blue bag and a black bag, each with a stash of ammunition.

William Merrill arrest warrant