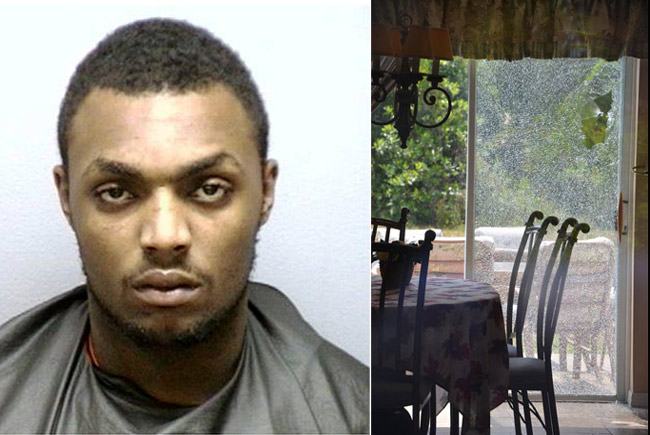 It was around 11:30 p.m. the night of May 18, 2011. Someone rang the doorbell at Accursio Venezia's two-level house on Leidel Drive in the northernmost reaches of Palm Coast. Venezia, 42, and his daughter Corina, 20, checked the front door and saw no one. Accursio walked to the kitchen. And there, he was shot through the chest. The 32-caliber bullet shattered the back patio bay window, pierced Accursio's chest, puncturing a lung and exiting through his back. It was one of three shots fired. He survived.
Three days later, federal marshals arrested William Copeland, now 21, in Volusia County in connection with the shooting. Copeland is the father, with Corina, of Accursio Venezia's grandchild. There was a long history of trouble between Copeland and the Venezia household, where police had been called days before the shooting. And Copeland had twice previously been jailed for violating a protective injunction.
On Saturday, a seven-man jury found Copeland, of  29A Bunkerview Drive, guilty of attempted first-degree murder after a three-day trial before Flagler County Circuit Judge Raul Zambrano.  Copeland, who was also charged with aggravated battery with a firearm and shooting into a building, faces life in prison.
The evidence against Copeland relied in significant part on a habitual jail offender's testimony. The Florida Department of Law Enforcement never found gunshot residue on one item of Copeland's clothing submitted for analysis, and a trace amount of residue was found on the hand of Brandi Leon Johnson, a 21-year-old friend of Copeland who was briefly held the night of the shooting, but not arrested. Copeland, too, was held that night. No residue was found on his hands, either, nor were his fingerprints found on the weapon.
But residue was found on a shirt Copeland had initially been reluctant to hand over, and did so only when a detective threatened to get a search warrant for it. Accursio Venezia, in his testimony, put the blame on Copeland.
Then there was Tyrell Mobley. Mobley, a 20-year-old habitual jail offender who once shared a cell at the Flagler County Jail with Copeland, testified on Thursday that Copeland had told him he'd threatened to kill Venezia, and that he'd gone as far as describing the evening of the shooting—getting the gun, getting a ride from friends, walking across a golf course to get to the house, then firing at Venezia when he saw him in the house.
The trial was briefly diverted by an incident involving Copland's stepfather, who made a threatening motion at Mobley as Mobley was going to testify, by making a slashing motion across his throat. A bailiff saw the gesture. Zambrano reviewed surveillance video, had the man removed from the courtroom and set a contempt hearing for him at a later date.