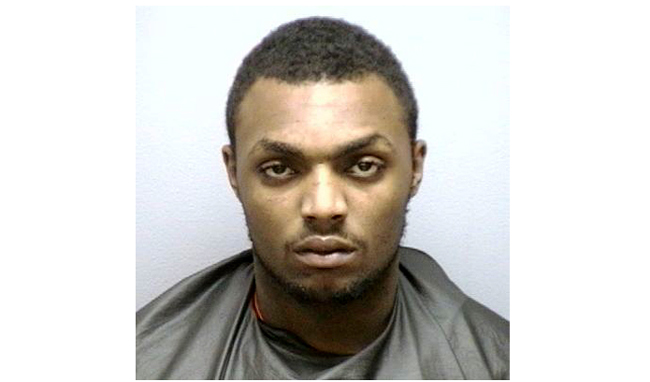 William Copeland, the suspect wanted in the non-fatal shooting of a Palm Coast father of two in his Leidel Drive home in northwest Palm Coast Thursday, was arrested this evening in Volusia County, according to the Flagler County Sheriff's Office.
The federal Marshal's Service carried out the arrest as part of the Florida Regional Fugitive Task Force and the Flagler County Sheriff's crime suppression team, according to the sheriff's office. Copeland, 20, of 29A Bunkerview Drive in Palm Coast, was being booked in Volusia County pending his transfer to the Flagler County jail.
Copeland is accused of shooting Accursio Venezia, 41, around midnight during the night of Thursday to Friday, while Accursio was in his kitchen at his two-level home on Leidle Drive. Accursio was shot in the shoulder through the bay glass door leading to the patio in back of the house. His injury was non-life-threatening. Three .38 caliber shell casings were recovered from the patio.
Copeland is the father, with Accursio's teen-age daughter, of Accursio's granddaughter, though he has two previous arrests stemming from his violation of injunctions, and a neighbor had reported that earlier in the week, before the shooting, there had been police activity at the Accursio house.
Copeland was questioned and released on Thursday, when investigators believed another man, Anthony Wiggins, was responsible for the shooting.
The Flagler County Sheriff's Office was not releasing further information about the arrest. For more information about this story, read the details of the shooting here.