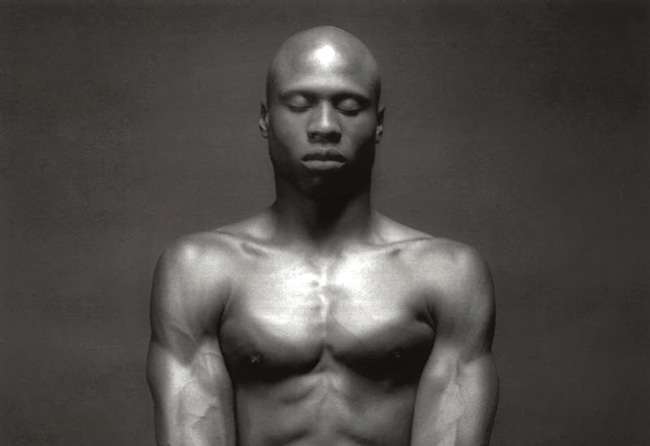 Bear with me if the logic seems curious, but I see a connection between the recent police killings of young, unarmed black men, and the hacked emails of Sony Pictures executives in Hollywood. At this late date, and having been absent from this space for a while, I won't re-argue the grand jury decisions in the Ferguson, Mo., and Staten Island cases. But I will argue that the purloined email dialogue between producer Scott Rudin and Sony Pictures chief Amy Pascal reflects a lot of the same thinking.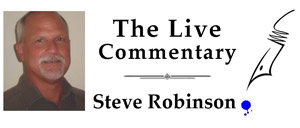 As a number of commentators have pointed out (most eloquently by Michael Eric Dyson last month in The New York Times), the police, in their words and actions, often regard young black men not as people to be reasoned with, but as marauding beasts of super-human strength and malevolent intent. How else to explain the words of the strapping Ferguson cop Darren Wilson, who referred to Michael Brown not as a "big man," or "a huge guy," but told the grand jury that "I felt like a five-year-old holding onto Hulk Hogan." Quite a mismatch there. As for Brown's demeanor, Wilson described his antagonist, seemingly unfazed by wounding bullets, as looking "like a demon."
Similarly, New York City cop Daniel Pantaleo, in the company of other officers, confronted Eric Garner, an obviously unarmed, 350-pound man, wrestled him to the ground, choked him, pressed his head into the pavement with considerable force, and offered no assistance when it was clear that Garner was seriously hurt. Garner's crime? Resisting arrest on a misdemeanor charge. His summary punishment? Being trussed like a rodeo animal and left to die on the street.
The sad truth is that those who try to justify the actions of the police in all of the recent confrontations between white cops and black men (and that includes the actions of wanna-be-cop vigilante George Zimmerman in Sanford), won't acknowledge that cops, like most white people, see through their windshield not a man or a teenager or a young boy, but a black man, a black teenager or a young black boy. The assumption that follows is that the officer is in the presence of criminal behavior compounded by a fearsome ability to inflict physical harm. In Zimmerman's case, a jury bought the argument that Zimmerman, who initiated his fatal encounter with the unarmed Trayvon Martin, found himself in a desperate fight for his life with a teenager possessed of paralyzing physical strength.
Not only are we not color blind or "post-racial" (and isn't it a relief to be able to retire that little oxymoron?), but race is the first thing people see in another human being, and the results in our polarized society are troubling. Let's get back to the hacked emails between those two Hollywood big-shots, Rudin and Pascal. My wife, who is far wiser than I, often comments that character is the sum total of what a person does when he or she thinks no one is looking. Confident that their email exchange was private, these two creative geniuses bantered about a breakfast they were shortly to attend for President Obama.
---
Race is the first thing people see in another human being, and the results in our polarized society are troubling.
---
Pascal wondered what she should say to the President. "Should I ask him if he liked Django?" she wrote, to which Rudin replied, "12 Years [a Slave]." Not missing a beat in this witless exchange, Pascal responded with suggestions of other movies with a black leading character: "Or The Butler. Or Think Like a Man."
So, insulated by wealth and privilege from the mean streets that our police officers contend with every day, these two exemplars of the American film industry, an hour or so away from meeting the president for whom they presumably had voted, found nothing to yuk it up about other than the fact of the man's black skin.
At this late stage of his administration, Obama has certainly provided us with enough raw material for humor—from cartoonists' affection for his outsized ears to his obsession with golf to his professorial cadence so deftly lampooned on Saturday Night Live. But no. When Pascal and Rudin focused their laugh meters on President Obama, all they saw was a black man, plain and simple.
You might think these two titans of Hollywood would have talked earnestly about what they might ask the president, an opportunity afforded to few mortals: His views on gun violence in movies? His take on how Hollywood might address the emergence of ISIS in the Middle East? Not a chance. They chose instead to do Amos 'n' Andy.
In a predictably tortured apology, Pascal wrote that the "insensitive and inappropriate" emails "are not an accurate reflection of who I am." I beg to differ. When she thought no one was watching, that's when Pascal provided a crystal-clear reflection of who she really is.
The sad thing is that Pascal's ailment is chronic in our society, contagious when it is spread, and too often deadly when left uncontrolled.

Steve Robinson moved to Flagler County after a 30-year career in New York and Atlanta in print, TV and the Web. Reach him by email here.