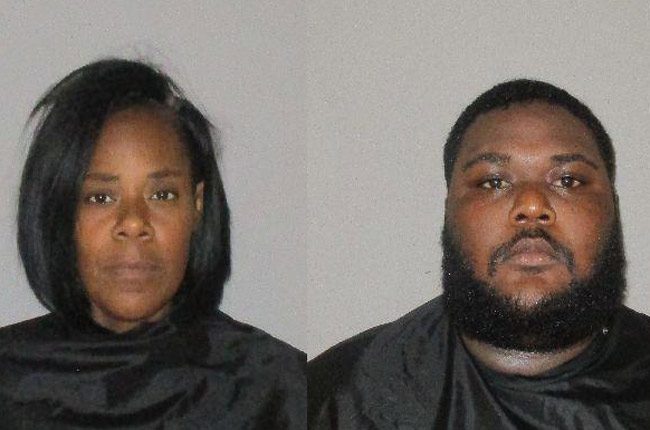 Cory P. Waring Jr., 23, and Mia E. Lindsay, 42, were arrested at 82 Pine Circle Drive in Palm Coast this morning following a drug raid executed by the Flagler County Sheriff's SWAT team.
The raid yielded 514 grams of marijuana, 73 grams of cocaine, 68 tablets of oxycodone, THC "gummies," 25 vaporizers containing golden oil, one of which chosen at random tested positive for THC oil, and other wares commonly associated with the drug trade.
Children were in the house, and at least one of them was briefly turned over to the Department of Children and Families, though a family member said both children were with family Friday morning.
Lindsay told authorities she was a medical marijuana patient and was in legal possession of various substances. Once detectives questioned her about allegations of trafficking cocaine and oxycodone, she invoked her right to an attorney.
The two suspects' arrest reports are heavily censored in parts where Waring appears to be making self-incriminating statements. The search warrant was secured after an investigation concluded through an informant that Waring and Lindsay were allegedly trafficking drugs from the house. The allegations were corroborated through texts.
The raid also produced a safe.
Lindsay was charged with possession of hashish, possession of more than 20 grams of marijuana, trafficking seven grams or more of oxycodone and trafficking more than 28 grams of cocaine. All are felonies. She was booked at the Flagler County jail, where she's being held on $55,000 bond.
Waring faces the same charges, plus possession of drug paraphernalia. Waring was arrested last December following a traffic stop in the P Section that triggered a drug search (the deputy smelled marijuana), allegedly producing 21 Oxycodone pills. He said the pills were for back pain. As the search was being conducted, deputies noticed Waring's phone "which was in plain view sitting screen side up," according to the arrest report, continuously ringing with new text messages stating, "Yo, you got weed?" or "you got green?" Waring at the time said he was autistic and did not wish to speak with deputies. He was charged with a third-degree felony, a case still making its way through court.