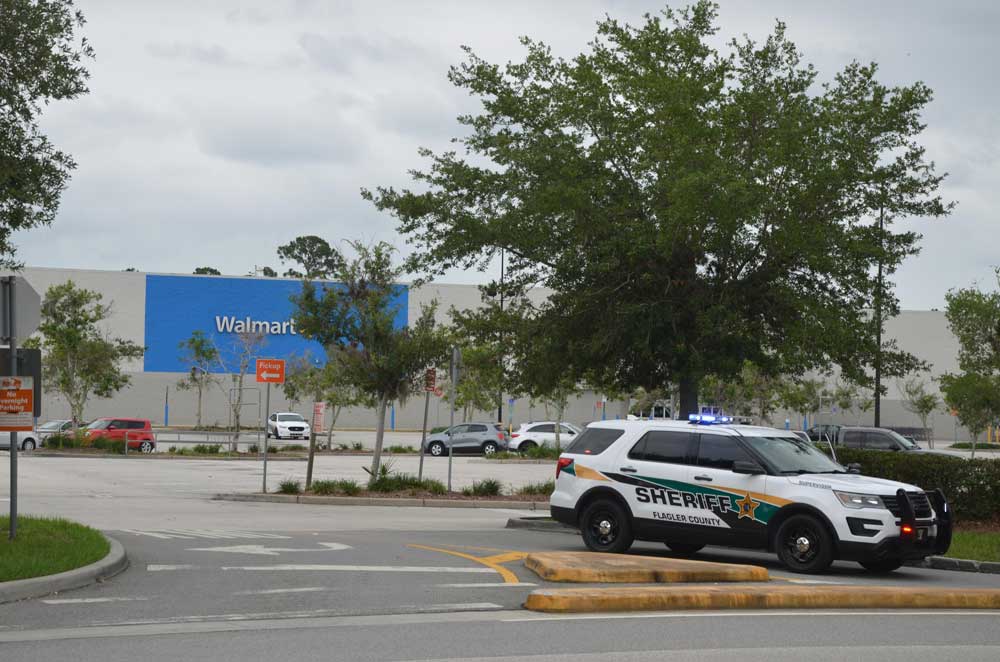 The Walmart store at 174 Cypress Point Parkway in Palm Coast was evacuated of customers and employees this afternoon after it was the target of a bomb threat called in around 4:40 p.m.
All customers were asked to get in their cars and leave the premises. The parking lot took a while to empty as Flagler County Sheriff's K-9 units were sweeping the store's grounds. The threat is not believed to be credible, according to the Sheriff's Office.




The threat was called into the Walmart pharmacy a little after 4:15 p.m. by a man who claimed he'd left a bomb in a bathroom. The call led to a significant response by the Sheriff's Office. Walmart, a Sheriff's Office spokesperson said, requires stores targeted by bomb threats to be entirely evacuated.
By 5 p.m., various areas of the store had been swept by authorities, with nothing found. The overwhelming majority of bomb threats prove to be hoaxes, as has been the case with a spate of recent bomb threats called in to local schools–threats with the same source. Matanzas High School was the target of two such threats this year, but neither time was the caller apprehended or identified.
Today's caller, whose number was recorded, may be associated with other such threats in the region and elsewhere. A Walmart in Franklin County, Pa., was evacuated on March 26 because of a bomb threat that proved to be a hoax. Another Pennsylvania Walmart was evacuated for the same reason in February.
Hoaxes, however, are costly in resources deployed and can be risky, with a high concentration of law enforcement on high alert heightening the risk of accidents or injuries. They are also costly to businesses forced to close and lose a portion of the day's sales.