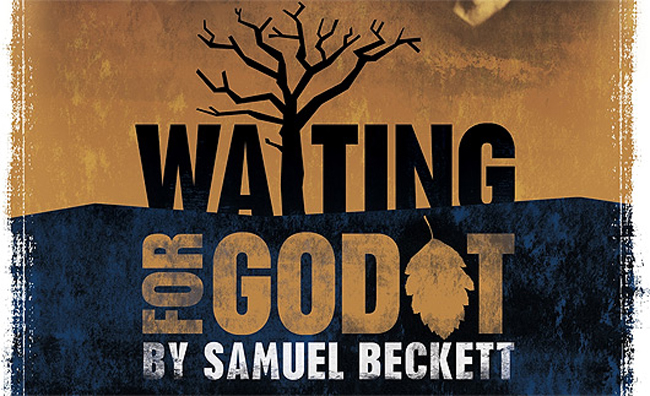 Mark Twain to Visit the Winter Park Playhouse
That outspoken icon of American wit and wisdom Mark Twain is brought to life by actor Michael Edwards in his one-man show Man Is the Only Animal Who Blushes… Or Needs To! through August 1st at The Winter Park Playhouse. "Michael Edwards' ability to portray Mark Twain is uncanny," says Roy Alan of The Winter Park Playhouse, "Michael has spent a lifetime studying every nuance of Mark Twain's speech, movement and appearance making his performance among the most authentic characterizations I have ever seen." The evening of wit, song and humor is to be found at The Winter Park Playhouse at 711-C Orange Avenue in Winter Park. Visit winterparkplayhouse.org or call 407.645.0145.
Psychological Drama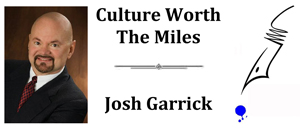 The Mad Cow Theatre presents The Heiress, a psychological play based on the Henry James novel Washington Square. The Heiress is a study in suppressed emotion based on the heightened manners and mores of 1850's New York, where a lonely widower and his even lonelier daughter live lives empty of emotion. Those lives are changed completely when a charming suitor comes to woo the daughter, but WHY did he appear so suddenly and what exactly are his 'intentions?' Directed by Michael Marinaccio, the cast features Jennifer Christa Palmer as Catherine. The Heiress will be performed through August 22 at Mad Cow Theatre, 105 S. Magnolia Ave in Downtown Orlando. Visit madcowtheatre.com or call 407.297.8788
Waiting for Godot
The Relevant Theatrics Theatre Company has decided to take on one of the most perplexing and 'moving' plays of the last century – Samuel Beckett's 'Waiting for Godot'.
In the middle of the 20th Century, the New York Times called the play "One of the true masterpieces of the century," and yet it is a play in which "nothing happens."  Two apparently homeless men wait – and wait – for someone (Godot) while they play word games. Those word games – often comical, sometimes tragic, and always poetic – represent man's quest for the meaning of life and are recognized as one of the prime examples of existential writing in all of literature.  In other words, this is NOT traditional summer theatre fare. This classic will be performed from August 6th to the15th at the Lowndes Shakespeare Center in Orlando. To purchase tickets in advance, please visit redchairproject.com; Reservations may be made by calling 407-809-5266.
The Hot Summer Boat Show
Yes this is an ARTS column, but try and tell the owners of those big (and not-so-big) boats that their 'floating palace' is not a form of art.  "All things boating" will be on display from August 6th to 8th at the Orange County Convention Center with the return of the Summer Boat Show. Boats offered by exhibitors from across Central Florida will be on display, as well as family activities on the show floor, including a new Kids Zone featuring "The Pirates of the Treasure Coast." Joe Pozo, president of Boat Tree, says "The marine industry is slowly rebounding from one of the worst recessions in memory. The Hot Summer Boat Show is an important step in the turn-around process for many of the exhibitors at the show." The fun comes from the dozens of boats on the show floor, ready to be boarded for a closer look and a dream or two of lazy afternoons on the water. Admission is $5; children 15 and under are free. For advance ticketing, visit www.boatshowflorida.com
Ms. Jacqueline Jones at Winter Park Playhouse
The ever-popular Ms. Jacqueline Jones will showcase the vocal styling which has made her a true diva in her cabaret act 'Hello Darlings,' as part of the Winter Park Playhouse Cabaret Series on August 6 at 7:30 pm and August 7 at 2 pm and 7:30 pm. Ms. Jones has performed around the world, and is performance royalty here in Orlando. Her high-energy blend of Jazz, Rhythm and Blues and Contemporary music delights audiences whether she is performing in an intimate club or on the concert stage. Captivating her audiences at The Winter Park Playhouse with her voice, wit and showmanship will come naturally for this dynamic performer.  Seating is limited to 50, so reservations are recommended. Tickets are $15 and include a drink from the bar.  The Playhouse is located at 711-C Orange Avenue in Winter Park. Call 407-645-0145 or visit winterparkplayhouse.org.
Sir Tamas Kocsis' Final (Local) Performance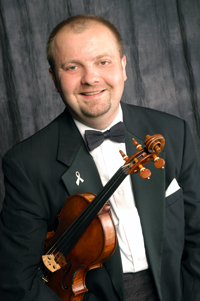 Orlando Philharmonic Concertmaster Sir Tamas Kocsis returns for a final performance with the Orchestra in a concert titled Tamas and Family on Monday, August 9 at the Lowndes Shakespeare Center, 812 E. Rollins Street. Tamas and Family features Kocsis along with Alexander Stevens, William Goodwin, Grace Bahng and Mark Fischer.  Works include Haydn's String Quartet op. 3, No. 5; Mozart's Horn Quintet K. 407 and Dvorak's String Quartet No. 12 "American."  Kocsis studied at the Liszt Academy before coming to the United States in 1989, where he later attended the Juilliard School. His departure is based on Sir Tamas' recent acceptance of the position of Concertmaster of the Ulster Orchestra in Belfast, Ireland. Sir Tamas was recently honored with a Knighthood in Budapest where he was accepted at the highest possible rank of 'Commander.'  For tickets, call 407-770-0071, or visit www.OrlandoPhil.org