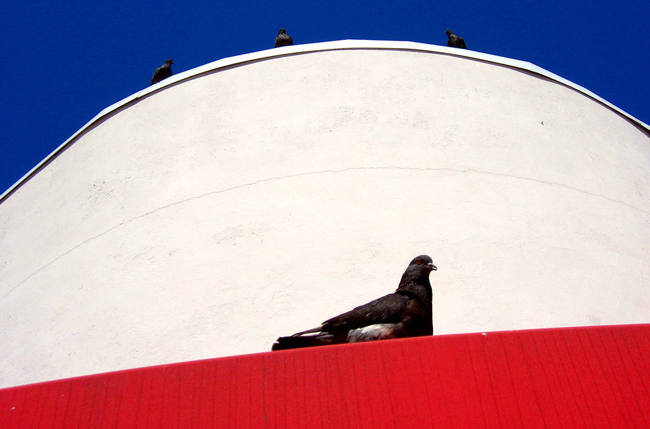 Keith Laind and Michael Peltier
News Service of Florida

TALLAHASSEE–The federal health care law requiring Americans to buy health insurance unlawfully expands the powers to Congress by forcing consumers to buy something they may not want, a Florida federal judge "reluctantly" ruled on Monday in a challenge by Florida and 25 other states.
U.S. District Judge Roger Vinson rejected the lynchpin of federal efforts to change the way health care is delivered in the United States, saying Congress cannot compel people to purchase health insurance.
"It is difficult to imagine that a nation which began, at least in part, as the result of opposition to a British mandate giving the East India Company a monopoly and imposing a nominal tax on all tea sold in America would have set out to create a government with the power to force people to buy tea in the first place," Vinson wrote in ruling invalid the required purchase of health insurance.
"I must reluctantly conclude that Congress exceeded the bounds of its authority in passing the act with the individual mandate," Vinson wrote.
Despite finding the law, Vinson refused a request by Florida and other states to stop the federal government from moving forward while the case winds its way through an appellate process that will likely lead to the U.S. Supreme Court. Keeping the law in effect, pending appeals, means sections already in force will continue to be. The White House said it will proceed with planning for the law to go into effect.
In December, Vinson heard three hours of testimony in the lawsuit, with the plaintiffs – two private citizens and the National Federation of Independent Business, in addition to the 26 states – that the sweeping change to the $2.5 trillion U.S. health-care system oversteps constitutional limits on federal power and would force massive spending on hard-pressed state governments.
Vinson said on Monday that the secondary complaint of the states'– that the law would greatly expand their obligation to pay for Medicaid patients – was legitimately within the federal government's reach. But the individual mandate was clearly not, he said.
"It should be emphasized that while the individual mandate was clearly "necessary and essential" to the Act as drafted, it is not "necessary and essential" to health care reform in general," Vinson wrote. "It is undisputed that there are various other (Constitutional) ways to accomplish what Congress wanted to do."

Florida was the lead plaintiff among the states in the suit, which was started by former Attorney General Bill McCollum, who filed it the day after the law passed. The current attorney general, Pam Bondi, inherited the case – but did so enthusiastically, campaigning on a promise to continue it.
"We all know we need health care reform; this is not the way to do it," Bondi said after Vinson's ruling. "It's unconstitutional. It's a violation of our rights… It's about our liberty. It's about more than health care."
Vinson's ruling was immediately hailed by groups that have called the law, dubbed by critics as "ObamaCare," an overreach.
"ObamaCare is an unprecedented and unconstitutional infringement on the liberty of the American people," Gov. Rick Scott said in a statement released immediately after the ruling. "Patients should have more control over health care decisions than a federal government that is spending money faster than it can be printed."
Vinson's ruling is the second time a federal judge has ruled against all or portions of the law enacted by Congress and signed into law by President Barack Obama in March 2010. A federal judge in Virginia struck down the measure, also ruling that the individual mandate was unconstitutional. Federal officials, however, pointed out that the record is mixed – the law has also been upheld in a couple of other challenges.
Still, critics of the law said Vinson's ruling should be a signal for Congress to readdress the issue.
"With two straight federal courts ruling ObamaCare unconstitutional this sends a clear message to the United States Senate that it should follow the action of the House and repeal the health care law," Senate President Mike Haridopolos, R-Merritt Island said in a statement.
"Now small business owners can plan on creating jobs rather than figure out how to comply with the federal health care act," said Bill Herrle, Florida director for the National Federatation of Independent Business.
U.S. Department of Justice officials said they will appeal to the Eleventh Circuit Court of Appeals in Atlanta, which has jurisdiction over cases originating in Florida, Georgia and Alabama.
"We strongly disagree with the court's ruling today and continue to believe – as other federal courts have found – that the Affordable Care Act is constitutional," DOJ spokesperson Tracy Schmaler said. "There is clear and well-established legal precedent that Congress acted within its constitutional authority in passing this law and we are confident that we will ultimately prevail on appeal."
The Center for American Progress, a liberal leaning Washington, D.C.-based group also blasted Vinson's ruling as "judicial activism," flipping a common Republican refrain when judges rule against legislation that has been passed by legislative bodies. That charge is common in Florida where Republican lawmakers have repeatedly railed against judges who invalidate laws passed by elected officials.
"For all of my colleagues on the conservative side who criticized activist judges for their lack of deference to the legislative and executive branches of government, I hope they'll be equally as critical of this decision," said CAP Chief Operating Officer Needra Tanden, who worked on crafting the legislation.
Walter Dellinger, chair of the Appellate Practice at the Los Angeles-based O'Melveny & Meyers law firm, added that Vinson's decision was reminiscent of early legal verdicts against the Social Security Act in the 1930s.
"I think it will fare no better," Dellinger said. "Lower courts routinely strike down landmark legislation before it's upheld," he said, noting cases involving Social Security, racial segregation and the Voting Rights Act.
"Under this view, Congress has no power to enact a minimum wage," he added.