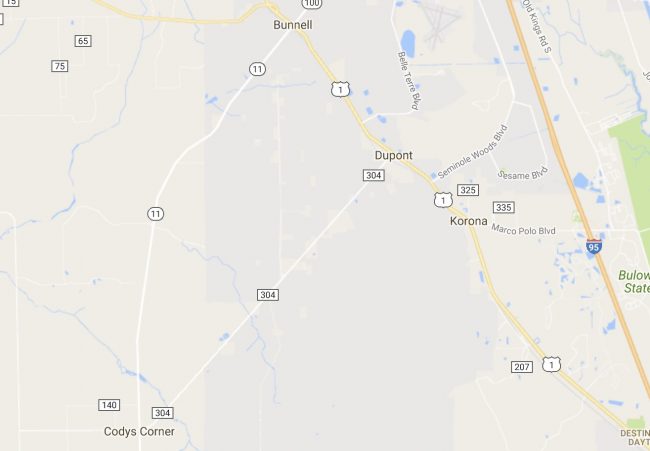 Vernell E. Dixon, a 45-year old resident of Palm Coast, was killed late this morning when he crashed his car into a tree on State Road 11, south of Bunnell.
Dixon' wife had reported him to the Flagler County Sheriff's Office as missing Sunday morning, after th couple had had an argument.
The single-vehicle crash took place at 11:16 a.m., according to the Florida Highway Patrol, just north of the County Road 304 intersection known as Cody's Corner.
Dixon was at the wheel of a 2016 Mazda SUV, traveling south. on State Road 11 and left the roadway onto the grassy shoulder and struck a tree.
Two motorists, one of them an off duty paramedic, stopped to render aid after passing by the crash. Dixon was pronounced deceased at the scene at 11:24am.
Dixon had not been wearing a seat belt.