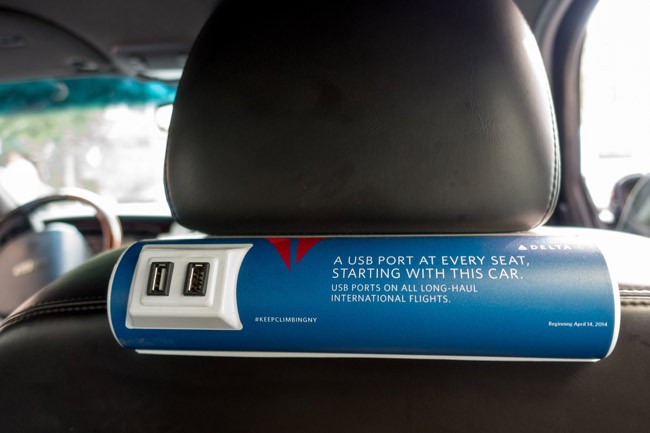 The Senate and House are on different paths as they consider setting auto-insurance requirements for technology-based rideshare services such as Uber and Lyft.
As taxi and limo services call for stricter regulations on growing "transportation network companies," the Senate has expanded an insurance measure (SB 1298) to include a requirement for around-the-clock coverage on the vehicles of app-connected rideshare drivers.
The requirement would kick in once a driver has been working with a company for at least six months.
The proposal is not in the House companion bill (HB 817), which awaits a floor vote.
Lawmakers are working to impose a new layer of insurance on the technology companies in an effort to close a coverage "gap" between when a driver is notified about having a customer to pick up and the "on-call" time the passenger gets in the vehicle.
"The people of the state of Florida have a significant risk of being injured as a result of this (gap) and receiving absolutely no coverage whatsoever," said Sen. David Simmons, an Altamonte Springs Republican sponsoring the Senate bill. "It is incumbent upon us to take action."
Simmons said his proposal is intended to clear up possible issues of liability, to "level the playing field" between the rideshare programs and traditional cab companies and to reduce the possibility of "rogue" drivers.
Simmons said such drivers often only have the state minimum "no fault" coverage. Also, he said the proposal is intended to deter rideshare drivers from transporting passengers independently of their work for the app-based services.
The Senate Appropriations Committee voted 14-2 on Thursday to back Simmons' amended proposal.
What Is Uber?
---
"Uber is an American international company headquartered in San Francisco, California. It develops, markets and operates the mobile-app-based transportation network also called Uber. The Uber app allows consumers to submit a trip request, which is routed to crowd-sourced taxi drivers. As of March 26, 2015, the service was available in 55 countries and more than 200 cities worldwide. Since Uber's launch, several other companies have emulated its business model, a trend that has come to be referred to as "Uberification".

Uber was founded as "UberCab" by Travis Kalanick and Garrett Camp in 2009 and the app was released the following June. It raised $49 million in venture funds by 2011. Beginning in 2012, Uber expanded internationally. In 2014, it experimented with carpooling features and made other updates. It continuously raised additional funding, reaching $2.8 billion in total funding by 2015. Many governments and taxi companies have protested against Uber, alleging that its use of unlicensed, crowd-sourced drivers was unsafe or illegal."--Wikipedia
Uber lobbyist Cesar Fernandez said the company reluctantly can accept a higher coverage requirement on drivers during the "gap," even though the company believes the drivers during that time are not commercially driving their personal vehicles.
However, Fernandez said Uber is opposed to the new around-the-clock coverage proposal on drivers working with the company for at least six months.
Fernandez said the proposal wouldn't be the deterrent that Simmons claims to prevent drivers from transporting passengers independently.
"You can't deter something by providing insurance for it," Fernandez said. "A deterrent would be a penalty against doing that type of activity."
Fernandez added that Uber only accepts drivers into its program who have insured personal vehicles.
"It would be akin to a casino having to pay for insurance for people gambling outside a casino," Fernandez said.
Both the House and Senate proposals would require the transportation network companies to provide at least $1 million in liability coverage for death, bodily injury and property damage while passengers are in the vehicles.
For the "on-call" time, the Senate wants the driver or company to have coverage of at least $100,000 for death and bodily injury, and at least $50,000 for property damage.
The House is offering minimums of $50,000 for death and bodily injury and $25,000 for property damage.
The Senate measure also would require the coverage to come from a member of the Florida Insurance Guaranty Association. The House proposal would allow coverage to be provided by lightly regulated surplus-lines insurance companies.
–Jim Turner, News Service of Florida