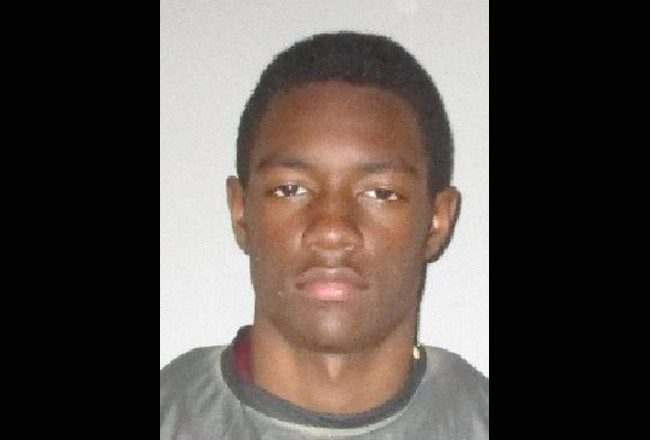 Sammy Rozier is a 16-year-old resident of Knox Jones Avenue in Bunnell. He was arrested just months ago on charges of grand theft auto and grand theft of firearms out of a garage on Palm Coast's Postman Lane. He was placed on juvenile pre-trial release.
On Tuesday, Rozier was arrested again following a vehicle and foot chase through Palm Coast and Bunnell and charged with grand theft auto, aggravated fleeing and eluding police, resisting arrest, reckless driving, no driver's license, and probation violation, as he'd violated his curfew. Nicholas Collins, 17, of East Moody Boulevard in Bunnell, was also arrested on grand theft and fleeing charges.
The day after Christmas two vehicles were reported stolen from in front of a house on Rolling Sands Drive in Palm Coast: a Dodge Journey and a Mitsubishi Eclipse. The keys to both vehicles had been left in their center consoles.
That evening, both cars were spotted driving recklessly at the southern end of Palm Coast, near Bunnell. Deputies tried to stop the cars with stop sticks in the area of Belle Terre Boulevard just south of State Road 100, near the tractor supply store, but one of the vehicles swerved and avoided the sticks, and another avoided them by turning toward a different direction.
Undersheriff Jack Bisland, in a vehicle of his own, spotted the Mitsubishi turning into Palm Pointe, the mobile home community off State Road 100. He activated his emergency lights and tried to stop the car, but the Mitsubishi, according to a sheriff's report, "then made a U-turn in order to exit Palm Pointe back onto State Road 100 East." Two deputies had stopped on the right side of SR100 westbound, just west of Palm Pointe, standing by for the car.
"Seconds later the Mitsubishi Eclipse exited Palm Pointe in an extremely reckless manner, with complete disregard for public or law enforcement safety," the report continues. One deputy "had to use evasive maneuvers in order to prevent the suspect vehicle from crashing into his marked Flagler County Sheriff's patrol vehicle, with emergency lights and siren activated," after the Eclipse ran through the stop sign and traveled across both lanes of SR100.
Deputies briefly pursued but the Eclipse was allegedly being so reckless that the pursuit was ended. Deputies maintained visual contact, however, as the vehicle entered Bunnell. When the Eclipse tried to make a left onto South Anderson, it struck a palm tree, continued for about 100 feet, and even as the car was rolling, the driver got out and fled east on East Court Street. The car came to a stop behind 500 East Court.
A foot pursuit ensued until Rozier was located and arrested in front of 500 East Booe Street. Deputies identified Rozier due to their prior interactions with him.
Aside from his October charges, Rozier is on probation for a minor pot possession charge. On December 2, Rozier violated his curfew and was located during a traffic stop in a vehicle with another juvenile offender who was in possession of a stolen firearm. Charging affidavits were also filed on Rozier for violating probation on November 12 and 21 when he was not home during juvenile probation checks.
Collins was allegedly at the wheel of the stolen Dodge, which was discovered and recovered in the area of Zebu Place. Collins, who was arrested at his home, subsequently led deputies to a patch of grass nearby where he'd hidden the vehicle's key. He faces charges similar to Rozier's.
Rozier is being held at the Department of Juvenile Justice for 21 days. He was just released from serving time at the juvenile facility on December 23. The department ordered Collins's release to his guardian and placed him under home detention until January 18.
"These juveniles continue to terrorize our county," Sheriff Rick Staly was quoted as saying in a release issued by his office. "We have done some great police work tracking them down and locking them up, but we need tougher penalties for these juvenile criminals. Their lack of consequence is posing a danger to the public and to law enforcement every time they arm themselves during a burglary or run in a stolen vehicle. I am asking the legislature to fix the Juvenile Justice System that continuously lets juvenile criminals run amuck in our community. This system is creating future adult criminals and it is going to end badly with their death or the death of innocent people."