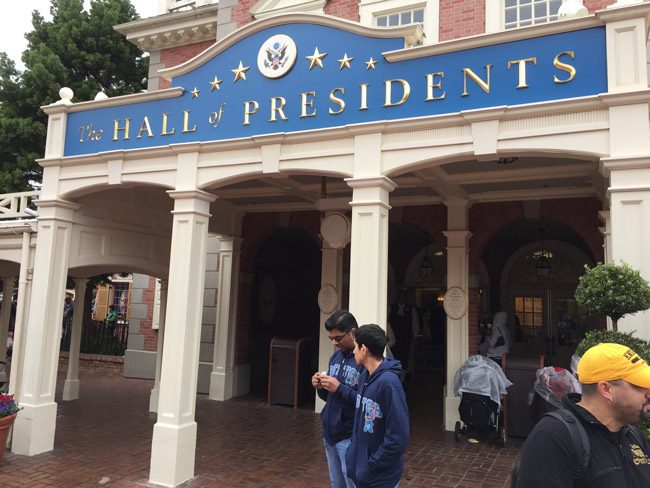 Attracting more than 120 million visitors before the end of the calendar year remains a goal of the state's tourism-marketing arm, now that Visit Florida's funding won't be slashed.
But Visit Florida board members, whose agency continues to undergo belt-tightening as a result of new operational guidelines ordered by state lawmakers, expressed concern Tuesday over the potential international impact of President Donald Trump on the travel industry.
Vice Chairwoman Maryann Ferenc, a Tampa restaurateur who will take over as chairwoman on Saturday, openly wondered if the board should consider a goal based on the economic impact of tourism on the state, rather than the individual number of visitors.
"If we were budgeting for our own businesses, we would look at the things that have happened in this year, both in terms of the state of Florida as well as we know that we're seeing (a) potential to an international drop in business," Ferenc said. "We've seen that at the international shows that we've gone to. It's a variable that we really have not a lot of control over and we're going to suffer from."
Nelson Mongiovi, interim chief marketing officer for Visit Florida, said he and others have heard "anecdotal" reports, both positive and negative, about international travel due to the new president, but the agency doesn't expect to have hard data until information for the first half of the year comes out in August.
"I just don't know how much of the international evaluation is anecdotal or how much of it real," Mongiovi said. "We've heard Trump slump. We've heard Trump bump. I'll tell you the only true data I've seen to date in April was U.S. visitation was actually up 4 percent and we're very eager to see what that translates into as far as Florida's proportional share."
While the goal of 120 million visitors remains a "cautiously optimistic" figure as they revamp their year-round marketing plans, agency officials expressed a desire to attract a better class of visitors, winter travelers, families and those undertaking weekend get-aways, who spend more per person while in the Sunshine State.
"We also understand that at the end of the day it's all about yield," Mongiovi told the board of directors during a teleconference Tuesday. "We would certainly rather have 80 million of the right visitors in the state versus 120 million of the wrong ones, that aren't spending money and are just applying pressure on infrastructure."
That doesn't mean they're abandoning the goal, he added.
The calendar year benchmark could justify the battle waged by Gov. Rick Scott against House leadership to maintain $76 million in funding for Visit Florida, after legislators sought to slash the agency's budget to $25 million during the regular session that ended early in May.
Scott, who signed a special session bill on Monday (HB 1A) that included the governor's original $76 million request for Visit Florida, argued that the money was needed to boost the state's tourism numbers from the nearly 113 million estimated in 2016.
"With full funding of $76 million and important accountability and transparency measures in place, this legislation puts Visit Florida on the right track to continue supporting Florida jobs and attracting record numbers of visitors to our state," Scott said Monday in a press release.
Florida drew 31.1 million visitors during the first three months of the year, the highest number during any quarter in state history, according to the governor's office.
Florida's tourism numbers were bolstered by a 3.2 percent increase in domestic travelers, who make up the vast majority of the state's visitors. Meanwhile, there was a 2.2 percent drop in Canadians — due in part to a weaker Canadian dollar — and a 1.8 percent decrease in overseas visitors. Both are trends that have been underway for more than a year.
Before the marketing changes were outlined to the board on Tuesday, Visit Florida had already announced it had severed its $2.875 million sponsorship of an auto racing team, with $1 million left on the deal, and was negotiating for a better agreement with an English football club.
Those sponsorship deals were among a number of the agency's marketing agreements — including a $1 million contract with Miami rapper Pitbull — that drew questions from state lawmakers.
The agency is also expected to undergo its latest executive re-organization in the next 30 to 45 days.
Alfredo Gonzalez, Visit Florida's onetime vice president of global meetings and trade, and Shari Bailey, formerly the international marketing program director, both submitted their resignations on June 12. Neither expressed a reason for their exits.
Their resignations came days after the state Legislature upped the funding level for Visit Florida during a special session earlier this month.
As part of the bill, Visit Florida also received new operational guidelines that include a cap on the annual pay for its executive director, new cash contribution requirements from local tourism boards and a requirement that contracts valued at $500,000 or more be posted online. Contracts in excess of $750,000 will have to go before the Joint Legislative Budget Commission and could be voided within 14 days by the House speaker or Senate president.
–Jim Turner, News Service of Florida
Note: the story was corrected to reflect that a quote previously attributed to Visit Florida CEO and President Ken Lawson should have been attributed to Nelson Mongiovi.