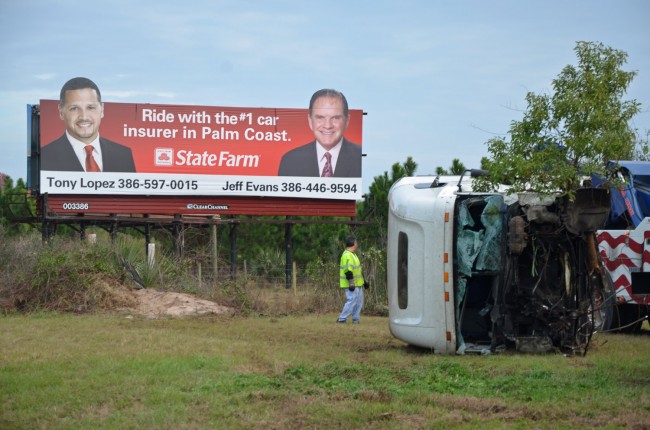 There are big issues and little ones, and if you're a politician you're probably assuming that most people are focused on the big ones like Iraq and health care, and why Eric Cantor lost to a guy named Brat. But the business of politics is really about the little issues because, for our elected officials, that's where the money is.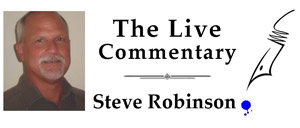 The burning question of how many hours of sleep a truck driver needs would usually be considered a little issue—that is, until someone you've heard of gets killed or injured by a hurtling 18-wheeler. How unfortunate, then, for Maine Senator Susan Collins that just two days after she called for a one-year delay in certain Federal guidelines intended to keep sleep-deprived drivers off the road, comedian Tracy Morgan would be the high-profile victim of a New Jersey accident that killed another passenger and sent Morgan and three others to the hospital. New Jersey prosecutors allege that the truck driver, who was not injured, hadn't slept in the 24 hours before the late-night crash, and are charging him with vehicular homicide (he has pleaded not guilty).
Susan Collins is actually one of the more likable folks in the Senate. The website OnTheIssues, which tabulates the voting records of every single Federal and state officeholder, assesses Collins to be a "Moderate Libertarian Liberal." That's quite an accomplishment for a member of today's racing-to-the-right Republican Party.
So what might account for Collins's sudden interest in helping out the trucking industry? After all, her state ranks 41st in the nation in total vehicle miles and has fewer heavy trucks registered than all but eight other states. Well, according to the website of the Center for Responsive Politics, the largest donor to Collins this year is—a drumroll, please—the American Trucking Associations. Coincidence? You be the judge, but Collins, the ranking member of the Appropriations Committee's transportation subcommittee, carried the ATA's water in a somewhat roundabout way: by introducing an amendment to a larger appropriations bill.
Accidents involving heavy trucks account for about one in seven of the nation's 30,000 annual traffic fatalities, but you don't have to be a statistician or a physicist to know what happens to the occupants of automobiles that are hit by 80,000-pound tractor-trailers.  If you spend much time on the Interstate, you undoubtedly have seen the aftermath of horrific crashes like the one that occurred earlier this month on I-95 at the Flagler-St. Johns County line. That wreck was typical of the carnage that results from an 18-wheeler plowing into stopped cars, either because of the truck driver's inattention or fatigue.
At least one study has shown that as many as half of all long-distance truckers admit to having fallen asleep at the wheel in the previous year. But the ATA, in a bit of tortured logic, says the sleep rules that Collins hopes to delay will result in more large trucks on the roads during daylight hours when highways are more crowded. And, of course, both the organization and Collins, in her pitch to the Appropriations Committee, insist that "more research" needs to be done.
Unless you have lost a loved one to a truck accident, this is one of those little issues. But it points to a much larger issue, which is who gets the attention of our elected officials. Grassroots organizations like AnnaLeah & Mary, started by members of the Karth family who lost two loved ones to a May 2013 truck crash, can get a few minutes of a Senator's time for a photo-op and a few words of commiseration. But wealthy industry organizations like the ATA and, of course, the NRA get the votes. We are represented in Washington by a Congress that is setting records for not passing legislation; but small maneuvers like Collins's happen every day on the Hill and speak to how—and for whom–our government really works.
Were it not for Tracy Morgan, no one would have heard about Collins's amendment and, of course, I wouldn't be writing this column. Clearly Collins wasn't counting on a big-name truck crash victim. Since the wreck, Collins has been taken to task by a number of editorial pages, but the issue, like most, will fade for everyone except those like the Karth family, who will continue to wage their lonely battle.
On Senator Collins's web page, you can find information on every single vote she's ever cast, and read dozens of press releases trumpeting her positions on issues large and small. You can find out where she was born, where she went to college and to whom she is married. You can see photos of her travels and of people she's met along the way. But nowhere on her website could I find a single mention of the amendment she introduced to delay rules on the hours truckers spend behind the wheel. And that tells you about all you need to know about government.

Steve Robinson moved to Flagler County after a 30-year career in New York and Atlanta in print, TV and the Web. Reach him by email here.