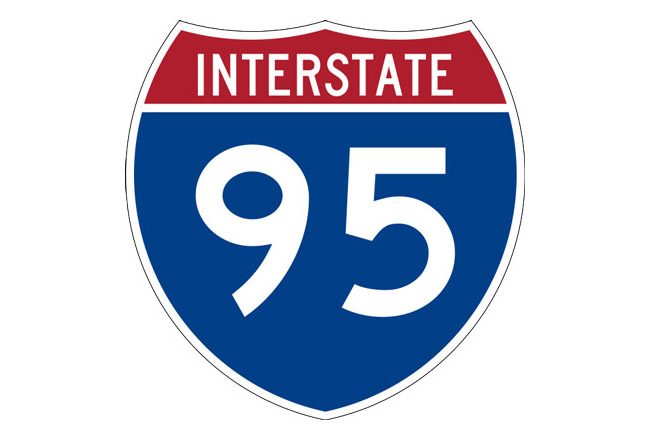 Last Updated: 8:47 p.m.
If you're traveling on I-95 in Volusia County Wednesday afternoon and evening, (March 28), the Florida Highway Patrol is cautioning that it's shutting down I-95 in both directions between State Road 44 and Dunlawton because of poor visibility due to a wildfire near the Interstate. The wildfire had started as a controlled burn.
"We want motorists to be prepared that the section of I95 from Pioneer Trail to Dunlawton Avenue, will remain shut down throughout the overnight hours," the Florida Highway Patrol said in a statement after 8 p.m. Wednesday.
The fire was reported around noon. Avoid driving in the area.
"The Florida Forest Service is currently working a wildfire in New Smyrna along with our partners with Volusia County and New Smyrna Beach Fire Department," the Florida Forest Service said in a statement around 1 p.m. "Currently the fire is approximately 10-15 acres moving towards I-95. There are no structures in danger at this time." The service is calling it the Pioneer Trail Fire.
The wildfire is one of several burning across the state as temperatures have been rising in very dry conditions. Collier County is the scene of the largest wildfire, at over 16,000 acres. But the 12 counties with the highest fire dangers are in Southwest Florida. There are burn bans in just three counties (Osceola, Charlotte and Hendry), though Sarasota, Hillsborough, Pinellas and Orange have permanent burn bans in effect regardless of the time of year.
Flagler County's fire danger index is low at the moment, but has been rising slowly, with the average drought index just above 200, on a scale of 800, with 800 being the driest.