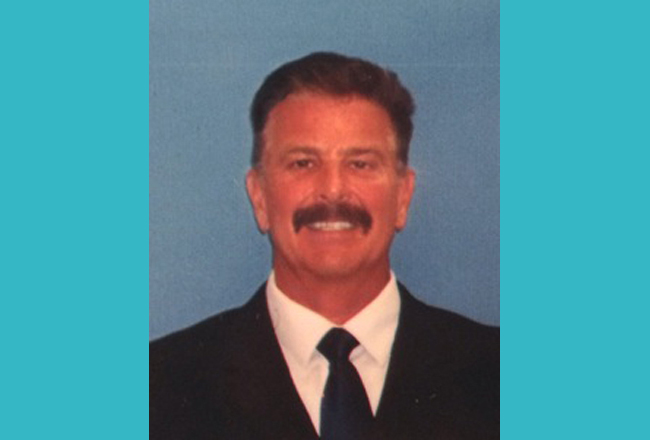 City Manager Larry Williams has named Thomas Foster, a 33-year veteran of the Orange County Sheriff's Office, as Bunnell's next police chief. Williams will introduce Foster to the city commission Monday. Commissioners don't hire and fire police chiefs, but the city charter requires their confirmation vote.
"The reports on Mr. Foster came back excellent," Williams said, referring to background checks through the Florida Department of Law Enforcement. "He is a career law enforcement officer, he has risen through the ranks in Orange County, and he was very, very impressive in the interview process."
Williams, Undersheriff Rick Staly and Lloyd Freckleton, a community member, formed the panel that  interviewed Foster, former Sheriff's Captain Lynn Cattogio, and former FHP trooper Dan Coates. Two additional candidates who'd made the short-list dropped out.
Foster, 57, retired as a captain from the Orange County Sheriff's Office in March 2012 after a year as head of the street crime section of the special operations division, which oversaw gang enforcement, juvenile arrests and "problem-oriented policing." He led the department's training section for a half dozen years before that, and held leadership positions as captain of night watch commanders, the criminal investigation division and patrol operations starting in 2000. When he held lower ranks, he worked through several other units of the office, including 20 years on the agency's SWAT team. He has a Master's in public administration from Troy State University in Alabama and still teaches criminal justice courses at Valencia College and at Valencia's Police Academy.
He was not looking to be a police chief when a good friend alerted him about the job in Bunnell. "Basically, I think the job sought me out," Foster said in an interview Tuesday morning. His goals are to get directly involved with the community, emphasize community policing, and get the Bunnell Police Department recognized as an elite force among small agencies in the state.
Foster himself is not looking to use the position for greater ambitions. "It's not like I'm using it for a stepping stone," he said. "It's one of those things that when I started reading about it I thought wow, what a great fit for me and my family." His wife is an educator in Orlando. She's looking to retire. The couple have a house in Ormond-By-the-Sea, enabling them to make the move seamlessly.
Bunnell has been without a police chief since Jeff Hoffman left the position to become Flagler County Sheriff Jim Manfre's chief deputy last October. Hoffman had held the chief's job just 18 months. Foster was quick to cultivate closer ties with the sheriff's office when he made the short-list of five candidates: a few weeks ago he had lunch with Hoffman. In his years in orange, he worked under Rick Staly in Flagler, in various capacities, when Staly was the undersheriff in orange. "He's very professional, strictly business," Foster said of Staly. "He had expectations, he demanded hard work and that's what I gave him. Always had a good relations, no issues whatsoever."
Describing his demeanor, Foster said: "First of all, I put my pants on just like you. It's a profession. I want to bring honor to that profession. I'm an outgoing person, I love people."  His years as a teacher are an indication of his interest in people and education, he said. "The badge is not heavy on my chest. It's never been. However we do have a job to do."
Foster emphasized his intentions of developing connections with the city's ministers, churches, community organizations and individuals—and his focus on developing trust with various segments of town. "I'm going to reach out. I have to get involved with the churches and the black community. I have to establish trust, and not only with them, but with members of the agency, the commission," he said.
During the interview, Williams said that as a city manager he intentionally asked questions designed to rattle the candidates and "get in their face" the same way that individuals might get in police officers' face on the beat. "His responses and demeanor," Williams said of Foster, impressed the three of us to rate him No. 1."
Williams announced the hire to his staff Monday afternoon. The start date has not been set, but will be "as soon as possible," Williams said. The job pays $52,500.
Separately, Williams noted that the police department's new K-9, Jackie, started work on Monday. The dog logged its first arrest within five hours. Two men were arrested on a felony drug possession charge (cocaine).