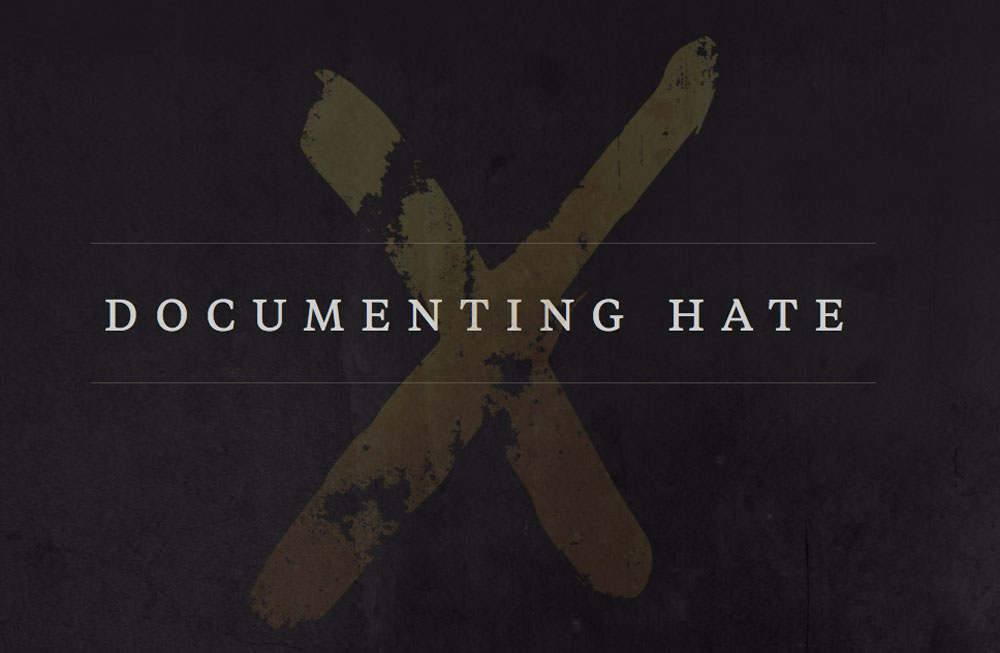 By Rachel Glickhouse, ProPublica
After a spate of hate incidents in the wake of the 2016 election, we wanted to better understand why the government does such a bad job tracking hate crimes. So ProPublica launched Documenting Hate, working to uncover as much as we could about hate in America. It's an enormous task, and we knew from the beginning we'd need lots of help. That's where you, our partner newsrooms, came in.
Now that the collaboration is coming to an end, we wanted to share with you the impact that we've been able to achieve together and to thank you for working with us for these three years.
Over the course of the project, we worked with more than 180 professional newsrooms [including FlaglerLive], around 20 college papers and many journalism schools. All told, we collected more than 6,000 reporting tips and thousands of pages of police records on hate crimes, and together we produced more than 230 stories. In addition to stories we produced directly, our journalism had a ripple effect; the project and its reporting were cited in hundreds more stories, and ProPublica stories about hate were reprinted by several hundred other outlets.
The reporting ProPublica and our partners did varied widely. We dug into how law enforcement agencies investigate and trackhate crimes, looking at themanyreasons hate crimes are falling through the cracks. We looked into how police are trained (or not) to deal with bias crimes, and why hate crimes are so difficultto prosecute. And we reported extensively on white supremacist groups, investigating members in the military and those who engaged in violence and even murder. Our two–part documentary with Frontline on those groups led to arrests and won an Emmy.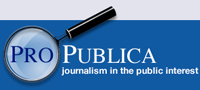 We found a number of patterns in the tips we received and the police records we gathered. "Go back to your country" or "go back to X country" was one of the most common phrases we encountered in both hate crimes and bias incidents. We saw a large number of hate incidents in schools, particularly after the 2016 election. Latinos have been targeted based on the (often erroneous) belief that they are immigrants or for speaking Spanish. People of color reported being victimized by people who referred to the president or his border and immigration policies. We found people of colorharassed by their neighbors and targeted in hate incidents at superstores. We heard from Muslims and people of Arab descent targeted in roadrageincidents.
Our journalism has had major impact, resulting in arrests, government reports, letters from members of Congress and more. At ProPublica, impact is at the core of what we do, so we keep pretty careful track of it. Here are some highlights of the impact we've had together:
A research paper from the University of Chicago Law School on hate crime data tracking widely cited our project.
The official Virginia state after-action report on the Charlottesville rally cited ProPublica's reporting and made recommendations for better police practices based on our journalism.
A Virginia state lawmaker urged his colleagues to watch our two-part documentary with Frontline.
Numerous police departments began sending hate crime data, updated their hate crime reporting process or fixed hate crime database problems because of our reporting.
Several police departments corrected or reviewed their hate crimes data after we found errors in records we received from them.
After we reported that police were misreporting anti-heterosexual hate crimes as anti-LGBTQ and other types of crimes, the number of these bias crimes reported to the FBI fell by half from 2017 to 2018.
Cloudflare changed its complaint policies following a ProPublica story on how the company helps support neo-Nazi sites. The company cited our reporting when it later shut down The Daily Stormer, a major neo-Nazi site.
The Matthew Shepard Foundation said it would increase resources dedicated to training police officers to identify and investigate hate crimes, citing our project.
The South Asian Americans Leading Together organization, which tracks hate crimes, cited our reporting in its annual commentary on the FBI's 2017 hate crime data.
The Daily Stormer in Spanish removed the name of a popular Spanish forum from its site after legal action was threatened following a Univision story.
Data from our news index app was turned into an art installation displayed in Brooklyn in March 2019.
This project would be nothing without the tireless efforts of the journalists at dozens of partner newsrooms. Here are just a few highlights, from both our partners and from ProPublica:
We're grateful to all of our partners for working on this project, and we're proud of our collective body of work and of all the reporters who chased leads. We also couldn't have done it without the thousands of people who submitted tips to us and whose stories we tried to tell. We're glad we were able to get so many police records on hate crimes, and we're grateful to jurisdictions that were responsive to our record requests. This type of reporting isn't easy, and there are still many stories that remain untold. Although the project is coming to an end, many newsrooms — including ProPublica — are continuing to prioritize this issue. Unfortunately, much work remains to be done.
Reader Interactions