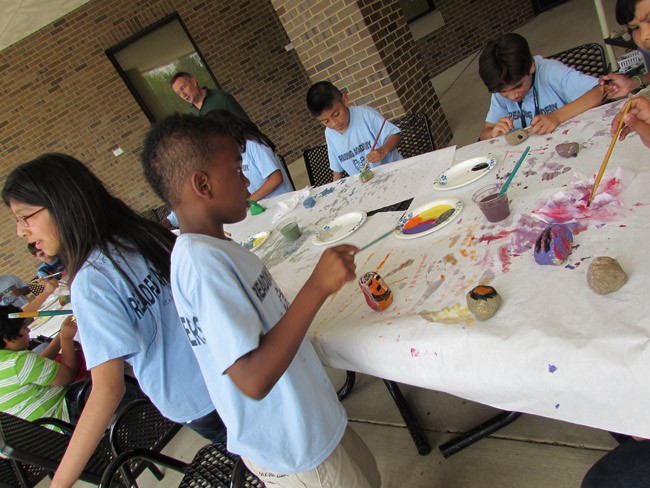 Florida third-graders would not have to pass a key standardized test to be promoted to fourth grade this year under a measure that would temporarily roll back one of the cornerstones of the state's fight against "social promotion."
The Senate Appropriations Committee on Wednesday agreed to add the amendment to a bill (SB 616) aimed at reining in the number of exams administered to children in the state's public schools. But even if the provision survives when the legislation goes to the full Senate, it could face long odds in negotiations with the House over that chamber's version of the bill (HB 7069).
Under the amendment, the state law requiring third-graders to pass the language-arts test to move onto fourth grade would be suspended until the state's new Florida Standards Assessments are found to be valid by an independent examination. Lawmakers and others have grown increasingly critical of the online testing platform after it was plagued by slow login times and a cyber-attack when it launched earlier this month.
The review called for by the Senate language would not focus on those issues, instead zeroing in on whether the test does a good job of measuring what third-graders are supposed to learn.
"It is critically important that we know, after tens of millions of dollars have been spent on these new, high-stakes testing, that these tests actually match what our students are taught," said Randy Osborne, a lobbyist for the conservative Florida Eagle Forum, which is critical of the new tests.
Osborne and other critics were not satisfied by the Senate measure, which is weaker than an amendment proposed and later withdrawn by Sen. Alan Hays, R-Umatilla. But they conceded that it was better, in their view, than the original bill. Hays' amendment would have also temporarily suspended school grades and teacher evaluations based on the Florida Standards Assessments.
"This just deals with the students, which is critically important, but it doesn't deal with those other issues which have great bearing on our districts and our teachers as well," said Karen Effrem of the Florida Stop Common Core Coalition.
But Sen. David Simmons, an Altamonte Springs Republican who sponsored the amendment that won approval, said it would help the state's assessment system regain its footing after the problematic rollout.
"This isn't going to be a train wreck, because we're going to go ahead and make it just a simple bump in the road to success," he said.
Lawmakers also highlighted a section of the amendment that would require school districts to identify students who scored in the bottom 20 percent on the test and come up with strategies to help those students.
"You can promote them, if you want to promote them, but you need to demonstrate why you're promoting them," said Senate Education PreK-12 Committee Chairman John Legg, a Lutz Republican sponsoring the overall bill.
In addition to the provisions added Wednesday, Legg's proposal would cap at 5 percent the share of students' time that can be spent on testing and scrap a law requiring school districts to come up with end-of-course tests in classes where the state doesn't administer such exams.
It would also allow schools and school districts to seek waivers from being assigned letter grades due to implementation issues with the state's new test — if they give up school recognition funding — and would reduce from 50 percent to a third the portion of a teacher's evaluation tied to student performance.
It would require any money recovered from American Institutes for Research, a non-profit group that signed a six-year, $220 million deal with the state to develop the standardized tests, to be returned to school districts; and calls for an audit if the testing administration "does not comply with the minimum assessment protocols and requirements established by the department."
As for what would happen if the independent assessment of the test approved Wednesday said the Florida Standards Assessments were not valid, Legg didn't have a concrete answer.
"Then we're going to have to be working on some issues here, and that's part of the concerns that we had today," he said.
–Brandon Larrabee, News Service of Florida