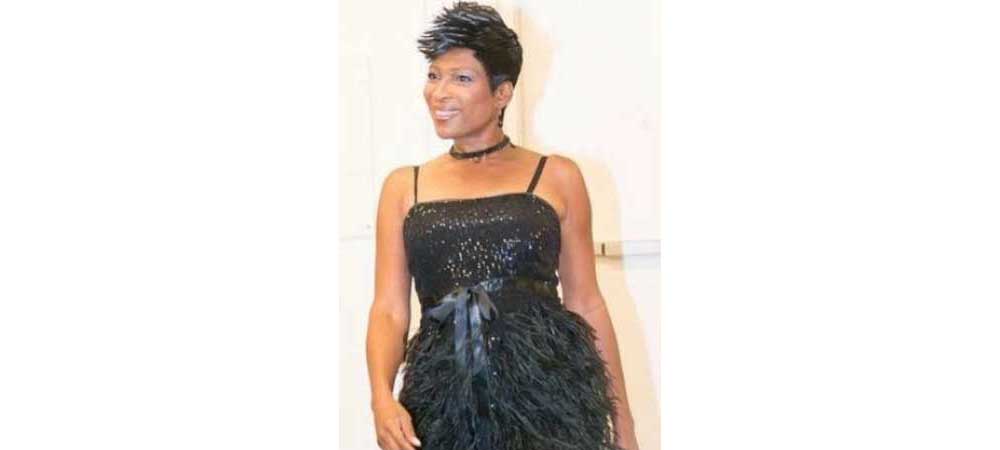 Indian Trails Middle School teacher JaWanda Dove's employment discrimination case against the Flagler County school district is back on track toward a trial date as both sides also continue to seek an out-of-court settlement.
In May, Dove lost her attorney, Blair Jackson, after he became frustrated with Dove either not following his recommendation to settle–the district has an offer on the table–or letting non-lawyers interfere in the strategy.




The court granted Jackson's motion to withdraw. Dove then hired Donald E. Pinaud Jr., a Jacksonville attorney, to represent her. On Thursday, the attorney representing the district, Richard Bush, informed the court that the parties "are continuing to engage in settlement negotiations," but also seeking to reset the case for trial. The two sides met on May 24.
According to court records, Dove was initially seeking $100,000 in back pay and benefits and the appointment to the assistant principal position she has applied for several times. The district's offer has not been disclosed, but it would not include appointment to an administrative position–at least not yet. The Flagler County School Board hasn't had a closed-door session to discuss the case since its last such meeting last spring, suggesting that the district's terms are not changing.
The judge stayed the case in February following Jackson's emergency motion to withdraw, removing it from what would have been the February trial docket. The judge on Monday lifted the stay and ordered the two sides to inform the court by Thursday on how they would proceed, prompting the notice requesting a new trial date–and the suggestion that a settlement may yet be possible. (The two sides held unsuccessful settlement conferences on Feb. 23 and March 9.)




Dove sued the district in the Middle District of Florida in June 2020 claiming that she has been repeatedly denied promotions because she is Black. She singled out Paul Peacock, the principal at Indian Trails Middle School for many of the years Dove has worked there, for discriminating against her (Peacock is white), and accused Jewel Johnson, the district's human resources director (who is Black) of making false claims about the certifications Dove had to acquire before applying for higher positions.
Peacock's tenure with the district is ending as the superintendent is recommending against renewing his contract. It isn't clear if the Dove case was a factor in that decision, though the federal judge presiding over the case at one point last spring openly wondered whether Peacock was still employed with the district.
The district has countered Dove's claims by making a list of Black employees who have risen through the ranks, to assistant principal and principal positions, including LaShakia Moore, who in two weeks will become the first black person to lead the district, albeit in a six-month, interim capacity for now. There are few indications that Moore is interested in the permanent job.
Jonathan Pollard of the Fort Lauderdale-based Pollard law Firm provided the following analysis of the case: "I wouldn't have touched this case. I'm just being blunt. We would have flagged it as probably losing at summary judgment and declined it. There is no compelling evidence of discrimination or racism. If the Plaintiff decides to go to trial and roll the dice, here's how it shakes down: If the Plaintiff comes across as likable, smart, capable, and honest — she's got a shot at winning. If she doesn't check all these boxes, she loses. Without clear evidence of racism or catching the Defendant in a lie (or multiple lies), a jury is going to hesitate to rule in her favor unless they really like her and believe she was far-and-away the best candidate for those open positions. This is especially true with a Jacksonville, Florida jury."




Pollard estimates that at least $250,000 in lawyers' fees have been run up so far, and may reach $350,000 by trial's end. Even if Dove were to be awarded just $50,000, "the County is out basically $400,000 plus its own trial fees/costs."
On the flip side, Pollard continued, "The case would have been disposed of at summary judgment with better lawyering on the Defense side. And I still say there's at least a 60% chance the Plaintiff outright loses at trial and gets nothing. Why? Because this is a Jacksonville, Florida jury and there is no evidence of obvious / overt / explicit discrimination. When there is obvious / explicit discrimination and it's really ugly, juries will not hesitate to punish corporate America — even in more conservative locations. But in a case like this? The Plaintiff's case is basically this: I applied for all of these openings. I did not get the job. I was more qualified than white people who got hired. It was discrimination. Will a Jacksonville jury buy that? Not unless the Plaintiff – Dove – comes off as incredibly likable, smart, capable, and credible."