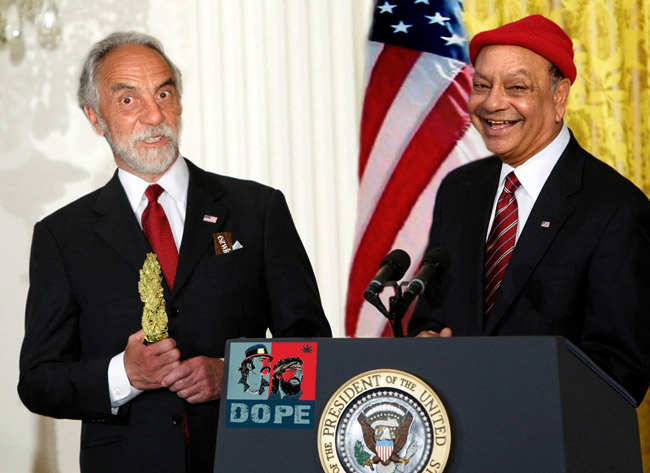 One wonders sometimes what our elected officials are smoking. Especially in light of the hysteria over synthetic marijuana and bath salts.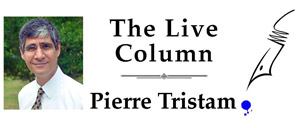 Local governments all over Florida are racing each other to ban those little packets of "incense" sold in convenience stores for $20 or $30 a pop under the name of Spice, Galaxy Gold, Mr. Nice Guy or K-2, among others. The banning is taking place often in legally suspect ways, as in Palm Coast—where the city council this week will prohibit stores from selling the packets or face a $300-a-day fine, imposed through code enforcement, even though the products are legal. Broward County did the same. The Volusia County Council of Governments is urging its component parts to follow. Palm Beach County may be next.
The bans are proliferating with little to no hard evidence that the stuff is anywhere near as dangerous or lethal as doomsayers make it sound. Compared to a day's worth of alcohol poisoning, compared to the long-term effects of smoking, compared to the prevalence of last year's hysteria of choice—the abuse of prescription pain-killers—and compared to what our schools are doing to our children with Ritalin and similarly damaging drugs, synthetic pot is an outlier. Yet the press is inhaling the hysterics and uncritically spitting out unfounded claims, because they're made by "officials."
A couple of examples: To make his case before the Palm Coast City Council, a local sheriff's deputy flashed a claim during his PowerPoint that synthetic pot is "800 times stronger than marijuana," and that side effects included "vomiting, agitation, fast heartbeat, elevated blood pressure, seizures, hallucinations, [and] psychotic episodes." No sources were provided. And no qualifiers to the statements, which council members repeated, and local newspapers reprinted.
But those side effects are far milder and their list far shorter than those associated with any common anti-depressant (which are prescribed to children, train conductors and elected officials). As for the origin of the "800 times stronger" claim, I traced it down to a 1992 Journal of Medicinal Chemistry article that referred to one manufactured chemical compound, HU-210, which had been tested "in various animal species" only, and been found to have "effects 100 to 800 times more potent than THC," the main compound in marijuana. The article did not cite effects of the compound on humans, because it's never been tested that way, nor did it specify how much HU-210 had to be administered to have its disproportionate effects. No matter: the qualifiers have vanished, and the "800 times stronger" claim is now an Internet addiction to innumerable alarmist items on synthetic pot. HU-210,  by the way, is illegal by federal and Florida law.
In Palm Coast the council also did what politicians love to do when they want to scare people into submitting to new rules: it flipped out the kids card, claiming it was imposing the ban to protect adolescents. But they're not the problem. Dawn Sollee, an assistant director at the Florida Poison Information Center, says the drugs appeal mostly to people in their mid-20s. Never let facts get in the way of a politically profitable fear.
And when WNZF's David Ayres had the temerity to call Palm Coast's actions an "overreach," Palm Coast Mayor Jon Netts, acting as fellow-council member Bill McGuire's messenger, slapped him down with an outraged (and heroically misinformed) letter that prompted what sounded awfully close to an on-air retraction. Ayers said "the city council is acting in the best interest and welfare of all of us in the Palm Coast community."
Actually, it isn't. When a local government makes an end-run around the law by pretending to uphold it, it's acting in the worst interest of all of us. Palm Coast and its copycats are mixing hysterics with bad policy—a brew more toxic than whatever kind of pot they're pretending to control. Local governments are doing this because it makes them look like they're doing something at a time when budget cuts and hung over economies have forced them on the defensive, or abbreviated their sinecures.
If synthetic pot is illegal, then it's a law enforcement matter. It's not the place of city or county code enforcement officers to police what products are on storeowners' shelves. President Obama did sign the Synthetic Drug Prevention Act in July, banning numerous chemicals used to make synthetic pot. Gov. Rick Scott did the same a few months earlier. So federal, state and local police have the authority to police the substances, and have done so in several Florida jurisdictions including Palm Beach and Putnam counties.
But police raids must prove guilt. It costs a lab $500 and many weeks to analyze and determine whether the compounds in seized products is illegal. Cities like Palm Coast and copy-cat corner-cutters don't want to bother with the legalities. They'd rather flex their muscle and intimidate merchants instead, calculating, probably correctly, that shop-owners won't challenge the tactic. As Netts put it blatantly: "I would just love for one of our local businesses to step up and say I demand the right to sell this stuff to your kids."
It's a catchy dare. It's also a bully's taunt, quite unbecoming of the closest thing Flagler County has to a statesman. Like his timid and uncritical colleagues, he's being had. Local governments are trampling due process to enforce a legal shortcut. In the derelict war on drugs, it's governments' latest high. And it's more disturbing than any pothead's.

Pierre Tristam is FlaglerLive's editor and a columnist for Florida Voices, the statewide syndicate, for which a version of this piece was written. Reach him by email here or follow him on Twitter.