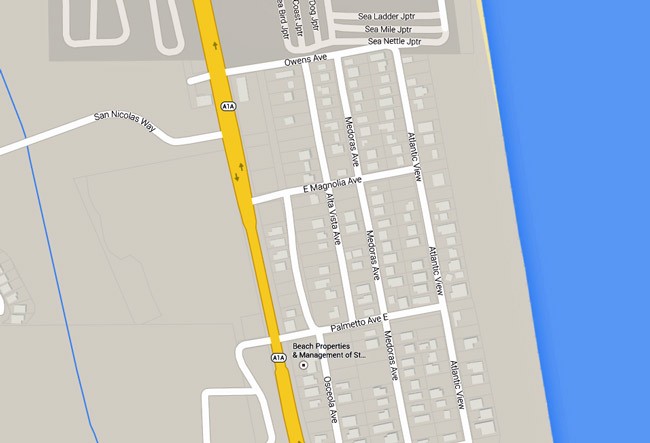 Susan Lantz, a 62-year-old resident of St. Augustine, was killed Sunday morning (Feb. 22) as she rode her bicycle on State Road A1A just north of Crescent Beach, the Florida Highway Patrol reports.
Lantz was riding north at 9 a.m., and had just passed East Magnolia Avenue. Before the wreck she was riding on the shoulder. John Gongola, a 62-year-old resident of Elkton, was driving his 2005 Toyota Corolla in the same direction.
"For reasons under investigation," FHP's report states, Lantz "turned in a northwest direction into the northbound lane" and into the path of Gongola's Toyota. Gongola treid to take evasive action, breaking and steering to the left. But the front of the Toyota collided with the bicycle, throwing Lantz to the ground.
The FHP report does not state whether Lantz was wearing a helmet. She was taken to Flagler Hospital in St. Augustine. Gongola was not injured. The Toyota sustained $3,000 in damages. Traffic on State Road A1A in both directions was closed from 9:02 a.m. to 10:52 a.m. as FHP investigated the scene.