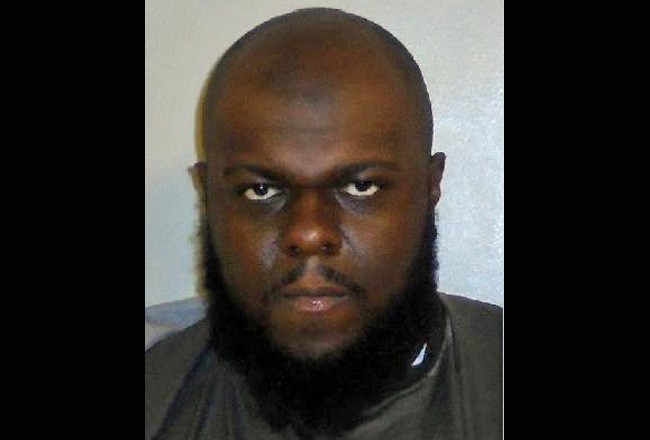 Steve Romet, 32, was driving north in a Chevy Impala on I-95 Thursday (Dec. 17), just past the intersection with State Road 100 in Palm Coast, when the "extremely dark, side window tint" caught the attention of a Florida Highway Patrol trooper observing vehicles from the median.
By the time the traffic stop was over, Romet, a resident of Old Kings Road in Jacksonville, was facing three drug charges, including possession and sale of marijuana and use of a weapon in the commission of a felony, the latter a first-degree felony. The arrest report does not clarify how Romet was selling pot as he drove north on I-95. He only got a warning for the tint.
When the trooper asking Romet for his papers, "I watched him fumble through his wallet with extremely shaky hands," the trooper reported. A criminal check on Romet revealed that he had an arrest history, including weapons and marijuana possession and a burglary charge. Another trooper was dispatched with a K-9 unit, which sniffed something in the trunk.
Romet told troopers that he lent his car to friends, who smoke weed. When asked if there was a gun in the car, Romet paused and said there was a magazine for a gun. Asked again if there were weapons in the vehicle, Romet said he had a rifle, for which he had a permit, though he was not carrying his permit with him. The trunk was opened, and  trooper noticed an EXP 556 assault rifle with pistol grip, which Romet said he carried for personal protection. Troopers also found a "loaded extended magazine containing 10 rounds of 9mm ammunition." Romet said he didn't know where the gun was that the magazine belonged to.
A search of the car then produced 165 grams of marijuana in two separate containers, one of them a plastic food saver bag, the other an ordinary plastic bag. Romet said he had no idea who the drugs belonged to and didn't know the marijuana had been in the car.
Troopers then made an odd discovery: a piece of fishing line had been tied to the interior safety trunk release latch. "It appeared," the arrest report states, "that the trunk was rigged so that someone could ride in the trunk with the capability of making an easy exit." Romet said the string was there because the release button on the dash did not work, "which I found to be false," the trooper reported.
John's Towing towed the Chevy, and Romet was taken to the Flagler County jail, where he was booked on $11,000 bond on one first-degree felony charge, two third-degree felony charges, and a first-degree misdemeanor. He posted bail and was released.