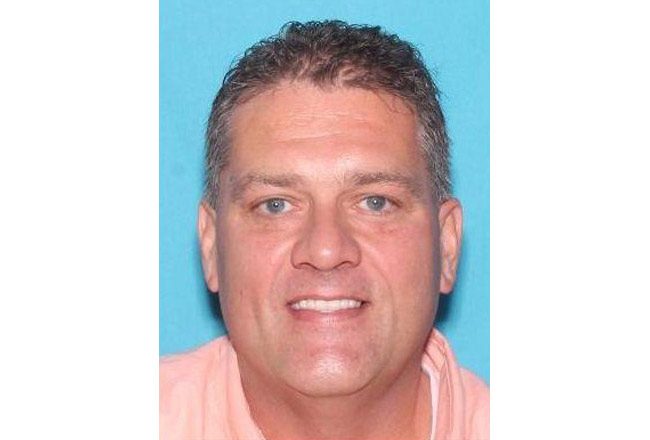 Last Updated: 5:43 p.m.
Note: A memorial gathering for Stephen Schoembs will be held on Saturday, March 11, from 2 to 5 p.m. at Craig-Flagler Palms Funeral Home, 511 Old Kings Rd South, Flagler Beach. In lieu of flowers family requests donations to be made to the Bariatric Surgery Fund in Memory of Stephen Schoembs; send checks to Flagler Health Care Foundation, PO Box 860216, St. Augustine, FL 32086. For credit card donations, please call, 904-819-4625.

Stephen Schoembs, a 43-year-old Flagler County native and celebrated chef locally and abroad, was found dead this morning in his car in the Walmart parking lot in Palm Coast.
Schoembs had been reported missing the day before. The cause of death has not been determined.
"It doesn't look like there's going to be any foul play or anything like that," Cmdr. Bob Weber of the Flagler County Sheriff's Office said this afternoon. Schoembs had struggled with his weight over the years.
Schoembs was found by his girlfriend, Ann Thomas, in his Jeep Wrangler. His mother was at the scene as well. He was lying down in the back seat, Weber said. There was no evidence of trauma or weapons. He was found just after 8 a.m., and from the look of the body, appeared to have been dead at least a while. The police scene at the parking lot was active until just after 11 a.m. The Medical Examiner claimed the body for an autopsy.
Schoembs, the son of Erica and the late Norbert Schoembs, had graduated Flagler Palm Coast High School and gone on to the Culinary Institute of America in new York before embarking on a successful career as a chef, working under master chefs in Europe–including in Germany and France–and working in Hawaii for a few years before spending several years in local restaurants and as a chef at the Hammock Beach Resort.
"It is not easy to make a pork chop look like an artistic masterpiece, but executive chef Stephen Schoembs managed to do it," the News-Journal wrote of his work at Flagler Beach's Cannatella's in 2005.
He relocated to Saudi Arabia two or three years ago, heading the food service of an all-women's college of some 40,000 students, according to Joe Rizzo, a childhood friend and classmate who co-owns several local restaurants and is now the executive director of the Flagler Education Foundation.
"He was a phenomenal human being," Rizzo said this afternoon. "There's not a person on earth that met Stephen and didn't like him. He was just one of those guys. He was just larger than life, the life of the party anywhere he walked in."
Returning from Saudi Arabia last August he joined the Hammock Dunes Club as an executive chef. "A very talented man, made the best food in the world," Rizzo said, describing him as "an exquisite chef." But he was apparently no longer employed there.
Trevor Tucker, the chairman of the Flagler County School Board and also a childhood friend of Schoembs's, had last seen him at Hammock Dunes during a Teacher of the Year event in January. "Whenever I was leaving–I didn't know he was back in the country, I thought he was still overseas–I saw him, we talked for 10, 15 minutes, next thing I see is this," Tucker said late this afternoon.
"It's shocking. I don't know what else to say," he said, describing Schoembs as a "really affable" and likable person.
According to a pair of Flagler County Sheriff's reports released later this afternoon, Schoembs had been reported missing by his mother early on the afternoon of Feb. 27, by which time he hadn't been seen in two days. One of the report states he was "not employed," and would become depressed and refuse to talk to anyone. His mother told deputies that he had disappeared before. Thomas, his 42-year-old girlfriend, told deputies on Feb. 27 that she had "kicked him out of the house" at about 5 p.m. on Feb. 26 as he'd been drinking, and that previously on such occasions he'd go to hotels.
He had taken his 2009 Jeep Wrangler. His mother, who is 80, again reported him missing on March 1 in early afternoon. She told deputies at the time that she did not believe Schoembs was suicidal, but that he was depressed. His phone went straight to voicemail, and he'd left his driver's license behind.