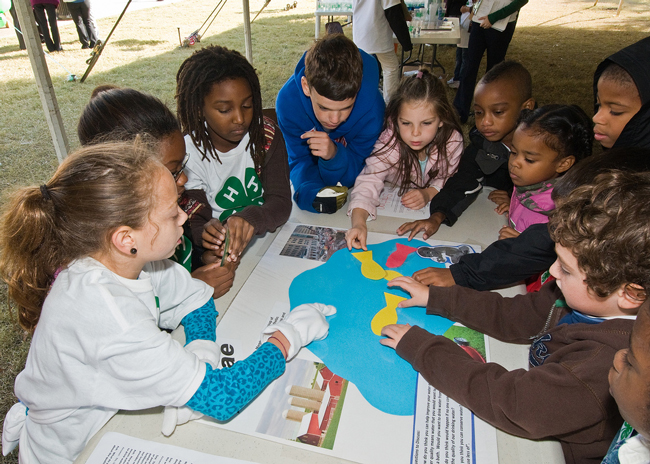 By Bob Sikes
Sen. Bill Galvano, R-Bradenton, explained away the withdrawal of his Senate version of voucher expansion with "there just wasn't enough time to develop accountability provisions that everybody could agree on."
Sure.
Galvano had no such qualms in voting through SB 1642, a bill that confirms Florida's continuing accountability apparatus earlier this month. And maybe he knew that the votes just weren't available in the Senate to pass voucher expansion this year.
But Galvano's cryptic remark that "it would be better if we took time and vetted it out, " reveals that real problems had suddenly emerged with Florida's Sales Tax Scholarship Program.
Miami Herald reporter Kathleen McGrory broke the story two days ago that the CEO of Step Up for Students (SUFS), the administrative agent for Florida's voucher program appears in a YouTube video in which he brags about the manner in which SUFS goes about its business. Doug Tuthill told a Cal-Berkley audience in 2011 that "one of the primary reasons we've been so successful (is) we spend about $1 million every other cycle in local political races, which in Florida is a lot of money. In House races and Senate races, we're probably the biggest spender in local races."
Most pols don't like the implication that their support for legislation has been bought. Nor do they like being played for fools.
Tuthill is reported to have been running all over the Senate Thursday and telling anyone who'd listen that a "well orchestrated campaign" had killed voucher expansion. It's likeliest that Galvano pulled the bill because too many revelations — Tuthill's "well-orchestrated campaign" — began to emerge about the organization he runs.
St. John's superintendent Joe Joyner pointed out last week that this new massive expansion of vouchers could cost taxpayers up to $1 billion over five years. This year's expansion greatly increased in the ceiling of eligible families and also included sales tax diversions of businesses into the program SUFS administrates. The change was so stark that legislators even changed the name of the program from Florida's Tax Credit Scholarship to Florida'sSales Tax Credit Scholarship.
Tuthill's 2011 appearance at the self-described "school choice" event shed light on the reality that SUFS also publicly advocates for multiple school choice initiatives such as for-profit charter schools and online education.


Tuthill is one of four SUFS executives who write in support of other education reform initiatives such as Common Core standards, high-stakes testing, merit pay and teacher evaluations using test data from their web site, redefinED.
It's unclear how much financing comes in to SUFS from separate donations and who is actually donating the money. But a look at SUFS financial audit reveals that only 47 percent of the salaries it pays go to support the tax credit scholarship fund. Is the other 53 percent within the description of the Communication, Policy and Public Affairs Division?: 
This program takes the message of school choice to constituency groups, community and political leaders, and state, local and national news publications. It publishes a newsletter with a circulation of approximately 37,000, four times a year, creates monthly student spotlights, issues press releases on topics of concern and writes commentary for various publications. The group also analyzes demographic, participation data and trends in the program and the school choice movement.
SUFS characterizes Advocacy and Outreach similarly as "promoting and defending educational choices" while helping train "choice advocates on how to defend and advance school choice."
SUFS is a legal "Scholarship Funding Organization" or SFO. Until this year, it was the only one operating in the state. According to the audit, SUFS took in more than $271 million in "pledges receivable" in 2013, an increase of almost $80 million from the year before.
SUFS is allowed a 3 percent operating allowance and is operating within that. But the audit reveals that they may be using money from tax credits or sales tax revenue intended to fund scholarships for disadvantaged kids to engage in political activity unrelated to the program.
Criticism of Tuthill also emerged this week that he should be registered as a lobbyist. The assertion gained steam when another SUFS executive who reportedly lobbied six lawmakers, Glen Gilzean, removed his nomination from the Florida A&M Board of Trustees. As state law prohibits university trustees from working as registered lobbyists, Gilzean's move serves as an admission that both he and Tuthill should have been registered lobbyists.
Who Tuthill and Gilzean are lobbying on behalf of has come into question as well.
A new provision that was part of this year's voucher expansion bill allowed for SUFS to share up to $500,000 in sales tax with another of the state's three new SFOs. One of those new SFOs focuses on one family's effort to provide scholarships for kids who play hockey and another is a start-up from the Spring Hill, Florida Rotary Club. The third, AAA Scholarship Foundation, curiously doesn't link to any organizational personnel on its site.
It operates in four other states and is run by two former executives of SUFS, Kimberly Dyson and Kerri Vaughn. In one of those states, Alabama, a columnist was critical of the state's new tax credit scholarship program and he drew a sharp published rebuke from Tuthill. Perhaps we now know why. Another SUFS franchise was drawing fire and the brand needed protecting.
Galvano's sudden removal of his voucher expansion bill was unexpected. Most thought that Don Gaetz was going to be able to get enough Republican senators on board with the requirement that voucher schools just take the same tests that public schools do. The only new twist came from revelations about the manner Step Up for Students operates.

Bob Sikes is high school science teacher and lives in Crestview, Florida. He writes on Florida education policy in his blog, Scathing Purple Musings.