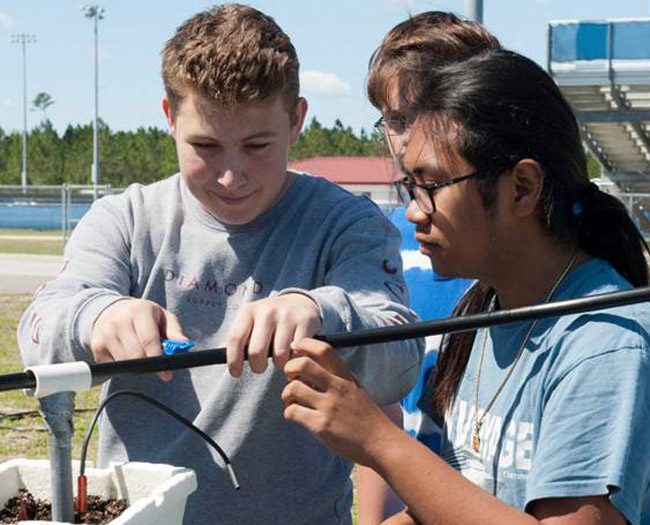 The St. Johns River Water Management District is accepting applications for its Blue School Grant Program. In its second year, the educational grant program offers grants of up to $2,000 per teacher per school in four areas: water quality field study, water conservation garden project, classroom/community awareness, and freshwater resources educational program.
Up to a total of $20,000 is available for the grants, intended to promote water resource protection through hands-on learning opportunities.
"The district has a strong commitment to educating the next generation and their families about the value of water, and we're pleased to be able to offer the Blue School Grant Program to enhance the work of district staff and our region's teachers to care for Florida's water resources," said St. Johns River Water Management District Executive Director Ann Shortelle. "We're sure to see some interesting learning experiences for these teachers' students."
Middle and high school teachers at public and charter schools within the district's 18-county service area are eligible to apply. The deadline is Aug. 31. Teachers receiving grants will be notified by Sept. 15 and funds will be available this October. Information about criteria and deadlines, and the online application can be found here.