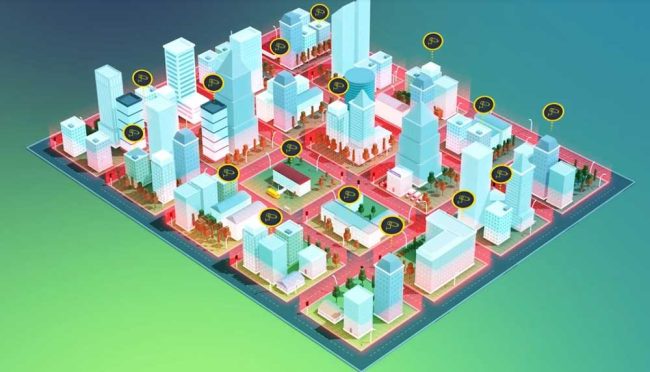 Today, the Flagler County Sheriff's Office announced the official launch of its latest public safety initiative – a "Real Time Crime Center in the Cloud" platform designed to provide critical and actionable information that speeds up investigations and emergency response to help keep residents and businesses safer.




Powered by Fusus, the new platform includes a camera registry – an online portal for citizens to register their security cameras in order to help solve crimes in the community. The Flagler County Sheriff's Office is hoping that citizens–whether in private homes or businesses and public agencies–will register their cameras and help create a community-wide public safety ecosystem.
By setting up a voluntary camera registration process, the need for door-to-door canvassing is eliminated and valuable time can be used elsewhere. This partnership with the community lets Flagler County Sheriff's Office Investigators know almost immediately if video evidence might be available at a particular location and who to contact to retrieve it.
Registering a camera with the Flagler County Sheriff's Office is quickly and easily done through the self-service portal at https://connectflaglercounty.org/.
Both residential and commercial property owners and businesses are invited to register their security cameras. Registrant information and any video files provided will be kept confidential and only used in the event of a criminal investigation or emergency incident.




Camera registration does not give live video access to the Flagler County Sheriff's Office. It only gives FCSO camera location information for use when an incident occurs. Investigators will contact camera owners only if they need assistance collecting camera footage. In the event of a theft, for example, the Sheriff's Office may request footage to quicken the process of evidence gathering.
"Continuing to build a real partnership between our residents and businesses and our Sheriff's Office is the key to a successful public safety strategy," said Sheriff Rick Staly. "This new platform will enable us to operate more efficiently to create a safer community for our residents and replaces our prior Silent Guardian program. I strongly urge all the security camera owners in the community to take part in this fantastic new program and let's take a bite out of crime together on the ground and in the cloud!"
In addition to the camera registry, the Flagler County Sheriff's Office is offering residents the option to upgrade their video security systems to include live video feeds to the agency. By installing a small CORE device on their network, residents and businesses can share live video feeds with the Sheriff's Office in emergencies to improve employee safety and police response.
To preserve privacy, live video can optionally be shared only on alert, using a smartphone app or manual trigger button, at the camera owner's discretion. This upgrade can be requested following the camera registration process online. It is important to understand that FCSO will not monitor security camera feeds at all times and no security expectations of your property are implied. Under this enhanced feature cameras would only be accessed in the event of a crime or after you authorize a link.




The new Fusus technology platform unifies public and private video feeds and combines them with a host of new functionalities designed to streamline and enhance the Flagler County Sheriff's Office's law enforcement capabilities. This includes 911 and Computer-Aided-Dispatch (CAD) integration, deputy geolocation, and the ability to pull multiple types of data, including gunfire detection sensors to body camera footage, all into a single map-based interface.
To register a camera with the Flagler County Sheriff's Office or to upload a video directly to investigators, please visit https://connectflaglercounty.org/ and follow the instructions.