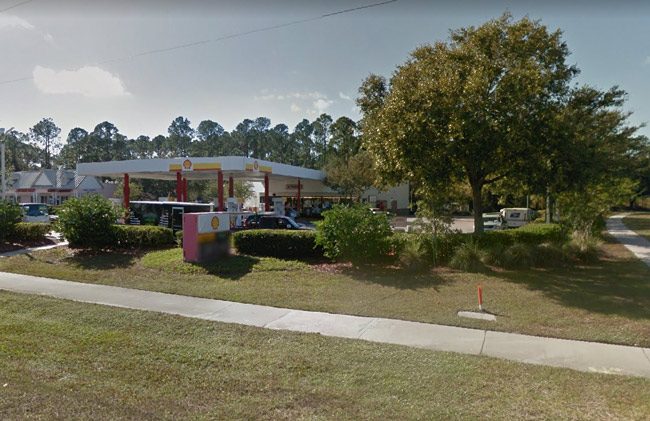 William Burnett, a 15-year-old Palm Coast resident, was seriously injured late Saturday night in a collision with a pick-up truck at a Palm Coast gas station as Burnett was riding his bicycle.
According to the Florida Highway Patrol, Burnett was approaching the east side of the parking lot of the Shell gas station at 890 Palm Coast Parkway, formerly a Kangaroo. Burnett was traveling along the sidewalk, westbound, reached the end of the sidewalk, then entered the parking lot of the station.
Richard Bradley, a 31-year-old Palm Coast resident, was at the wheel of a 2010 Chevy Silverado, going north in the same parking lot, at about 5 to 10 mph. Burnett, according to FHP, did not see Bradley's Silverado and rode straight into the pick-ups path.
The front of the SUV struck the left side of the bicycle, throwing Burnett to the ground. Burnett was not wearing a helmet. The Palm Coast Fire Department and Flagler County Fire Rescue responded, as did the Palm Coast Fire Police. Burnett was transported by ground to Halifax hospital in Daytona Beach. His injuries were listed as serious, but not life-threatening. FHP says charges are pending. Alcohol was not a factor in the crash.