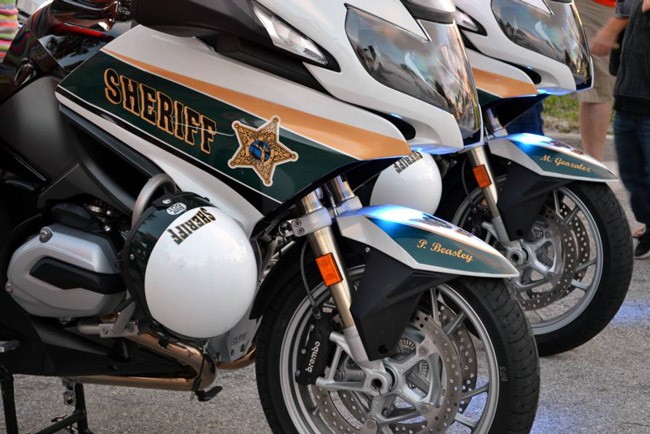 Detectives with the St. Johns County Sheriff's Office arrested one of their own today: Shane Tolerico, 43, turned himself in on an arrest warrant accusing him of grand theft. He was booked at the St. Johns County jail. He is charged with defrauding St. Johns County of over $60,000 in insurance claims.
Detectives began an investigation nearly a month ago when a sheriff's employee became suspicious after the deputy attempted to obtain death benefits on his 45-year-old wife Natalie, who had died in September. The benefit is provided to employees and their qualified spouse.
But a review of documents showed that Tolerico had divorced. The sheriff's office's news release states that they divorced in July of 2013. But that divorce was documented in the St. Augustine Record on Sept. 4, 2011.
In addition, a sheriff's office news release states, he falsified documents during annual benefits open enrollment sessions by confirming his marital status was unchanged. That enabled him to receive out of pocket savings of about $14,000, by passing those costs onto the county. Equivalent and continuous coverage was still available at a slightly higher cost following the divorce. But Tolerico, who was making $58,000 last year, chose to obtain a benefit to which he was no longer legally entitled.
That resulted in the county paying over $60,000 in prescription and medical payments for his former spouse. When the alleged fraudulent practices were discovered, sheriff's personnel contacted the office's insurance provider, which had recently been billed an additional $600,000 for medical care on the same account. Those payments have been suspended, the release states.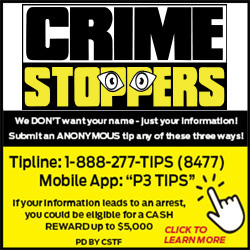 Last March, Tolerico, an 18-year veteran of the agency, was one of seven deputies at the agency who received the Exceptional Service Award, given to a deputy who, according to the agency, "rendered service involving exceptional courage and grave personal danger in saving or attempting to save a life, or in resolving safely an immediate life-threatening situation." He'd also won the award in 2003. In 2006, he was the recipient of a Meritorious Service Award.
"Unfortunately, during my 15 years as a law enforcement chief executive officer, this is not the first time that I have had to arrest one of my own employees," Sheriff David Shoar was quoted as saying in the release.
Tolerico invoked his constitutional rights when questioned by detectives and did not make a statement concerning this investigation. He was placed on paid administrative Leave at the onset of the investigation, but was fired from the St. Johns County Sheriff's Office at the time of his arrest.
A booking image of Tolerico is not available. Florida law exempts images of police officers from public record disclosure, even beyond their employment or when arrested.