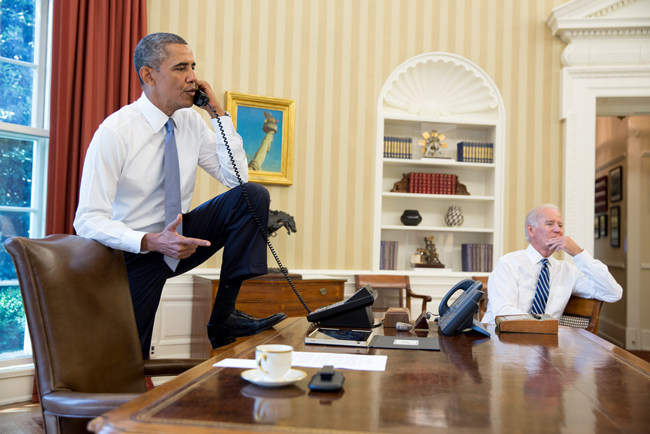 Near the end of 1990, President George Herbert Walker Bush was trying to sell a war. The antagonists were two countries that at first blush appeared to have little to do with the concerns of Americans. Iraq had invaded Kuwait, had taken over its oilfields, and was within striking distance of the vast pools of Saudi Arabian crude. And oil, of course, was what this war was all about. Bush would get the backing of the UN and, by a slim margin, approval from both the House and the Senate, but he also sought a mandate from the American people to intercede and push the army of Iraq back behind its borders.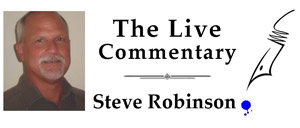 So he put a four-star general named Norman Schwarzkopf in charge of the whole thing. Schwarzkopf had a distinguished service record going back to Vietnam, but he had something more important going for him: He was a big, solid, bear of a man, with a deep timbre to his voice and a twinkle in his eye, and a tendency to tear up in an endearing fashion when the occasion called for it. He was everyone's favorite uncle, right down to his homespun name, Norman.
And so, while Bush worked Congress and overseas allies, Schwarzkopf was everywhere. He gave interviews to everyone. After the shooting stopped he sat down for an hour with Barbara Walters, our official inquisitor of the suddenly famous. What red-white-and-blue American wouldn't trust his son or daughter to Stormin' Norman? And, sure enough, as Americans cheered, Operation Desert Storm swept through the Iraqi forces like a scythe, vindicating Bush and his decision not only to invade, but also to put Schwarzkopf in charge.
I am reminded of Schwarzkopf (who died in 2013) as the Obama administration takes its licks over the bungled rollout of the Affordable Care Act. More precisely, I'm reminded of the absence of a Schwarzkopf figure every time I see our once-eloquent President sputter defensively and fumble his way through the various excuses and apologies he offers for the failed launch.
The new law, which seeks to add some 30 million Americans to the ranks of the insured and guarantee coverage for those with an existing medical condition, is an enormous undertaking, but one that will ultimately benefit us all. Given the concessions necessary to get it passed, it was bound to be imperfect, and a loyal opposition—if there were one—might work with Democrats to repair the flaws. The very scale of the law required someone outside the usual Washington, D.C., orbit to manage it and, just as important, to sell it.
When it came to getting the country ready for war, Bush had Schwarzkopf. When it came to getting the country ready for the most sweeping legislation since Medicare, Obama had … Obama. The president and his advisers should have known that he was not the man to sell the Affordable Care Act to a public whose skepticism was fed daily by Republican diatribes.
Obama's team is relentlessly smug in its belief that it knows how to get its message to young people through social media. And getting young people to enroll is fundamental to the law's success. But managing the Affordable Care Act is not about Tweets or "like this" options on Facebook. It requires an individual with broad appeal, a proven track record in business for getting tough jobs done, and the ability to step out in front of the camera and the microphones and reassure Americans about this landmark piece of legislation. It requires a Stormin' Norman. Instead, we have gaffes, apologies and about-faces from Obama, who is not a software engineer and doesn't seem to know many of the details of the law. He is the president—a job that requires he pay attention to a lot of things, while finding single-task overachievers for the heavy lifting.
//
//
This failure of leadership has created a vacuum that has allowed the law's GOP critics to shape the narrative: The website crashes are proof that government is not capable of big, bold ventures; the inclination of healthy young people to pay a penalty rather than sign up for coverage will implode the law's actuarial structure; insurance companies are charging higher premiums for mandated coverage that people don't need or want. Right now, Obama has no one with the credibility to rebut those accusations—least of all himself.
In the years since Desert Storm, historians have reappraised Schwarzkopf's leadership and tactics, and not always to his credit. But it really doesn't matter. When summoned, he answered the call and his message to the nation was one of decisiveness, not excuses. A decade earlier, another leader—this time from corporate America—very publicly asked us to trust him as he struggled to save his company. That was Lee Iacocca, and the company was Chrysler. As with Schwarzkopf, you couldn't turn on your TV without seeing Iacocca promising to use government-guaranteed loans to make automobiles America could be proud of. Iacocca came across as someone we could trust to get the job done right.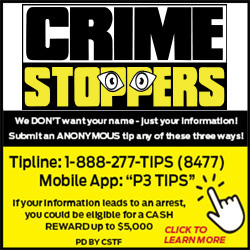 Long after the Chrysler bailout, Iacocca wrote a book called "Where Have All the Leaders Gone?" The president at the time was Bush the younger, and Iacocca skewered everyone from our political leaders to what he called "corporate gangsters." Long forgotten was that the cars Iacocca built to "save" Chrysler were uniformly dismal—the unlamented K-Cars—and it was the advent of the minivan that ultimately righted the Chrysler ship. But Iacocca's urgent question requires an answer: I'm convinced there are leaders out there. Our administration has let us down by failing to find them. As a result, the task Barack Obama has left himself is to convince us that the Affordable Care Act is a winner, not a K-Car.

Steve Robinson moved to Flagler County after a 30-year career in New York and Atlanta in print, TV and the Web. Reach him by email here.