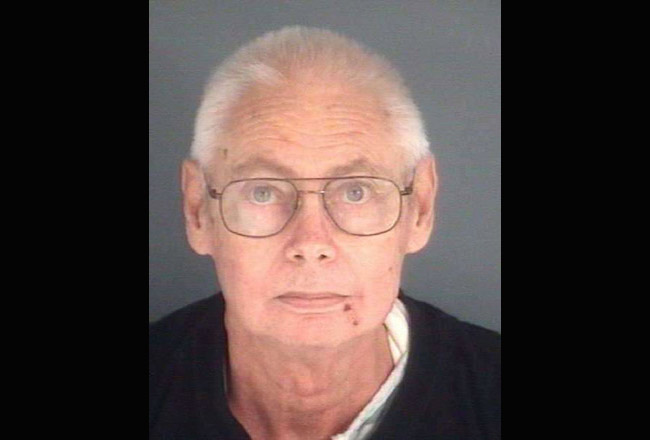 As marchers prepare for a Sunday protest in Jacksonville over the plight of Marissa Alexander – sentenced to 20 years in prison for firing a gun in a domestic dispute – a parallel case is drawing similar outrage.
Ronald Thompson, a 65-year-old disabled veteran, is serving 20 years for firing two shots in the ground to protect an elderly neighbor from her grandson and three of his friends, who had been warned to stay away from her Keystone Heights home.
"You can certainly argue whether Thompson's decision to wave a gun around was wise," wrote Tampa Bay Times columnist John Romano. "And you can argue whether the two warning shots should have resulted in his subsequent conviction for aggravated assault.
"You cannot, however, reasonably argue that his actions warranted a 20-year sentence."
Under the state's 10-20-Life law, however, the judge had no option in the 2009 case. The 1999 law stipulates that when a gun is fired in the commission of a crime, the minimum sentence is 20 years. If a shot hits someone who is hurt or killed, the sentence goes up to life. Simply having a gun on you when you commit certain felonies brings a 10-year minimum.
Neither Marissa Alexander nor Ronald Thompson shot anyone. They were both offered three-year plea deals by State Attorney Angela Corey of the Fourth Judicial Circuit, but turned them down, saying they were innocent.
Alexander lost a jury trial in May and has begun her 20-year sentence. She will appeal, this time using an attorney who specializes in domestic violence cases.
Thompson's lawyer, Steve Whittington, has filed a motion for a new trial on the grounds that his previous defense counsel made mistakes that confused the jury. Whittington's motion was heard last week in a Clay County court, and a ruling is pending.
Now in a prison hospital, Thompson is struggling with diabetes, cataracts and multiple surgeries, including a triple bypass. His sister, Virginia Caldwell, said he's lost his Veterans Administration benefits due to the conviction.
That's ironic because Thompson, after becoming disabled, became a VA volunteer, driving daily to Lake City to help veterans with their benefits. His sister said he put in more than 5,500 hours.
"That's what he does, he helps people," Caldwell said, "and that's what got him in trouble."
In September 2009, Thompson was passing by a neighbor's house and stopped to check on her. The woman was fearful because her grandson was expected, and Caldwell said the young man had been violent with his grandmother.
"His mother moved out because she was afraid of her own son," Caldwell said.
The grandson wanted his three friends, who had been there before and were not welcome back, to be allowed in. According to court documents, he began shouting and cursing at his grandmother. Thompson ran to his truck, got his gun and fired two shots into the ground to warn them off.
"He would never have hurt that boy," said Caldwell of the grandson. "He taught him how to work on cars."
The four men drove away and called the police, who arrested Thompson and told him he should have called the authorities.
"He wishes he never touched that gun," said Caldwell.
Greg Newburn, the Florida project director for Families Against Mandatory Minimums, said Thompson's was "the worst mandatory minimum case I've ever come across."
Judge John Skinner didn't follow the 10-20-Life law, finding it unconstitutional as it would have been applied in this case, and sentenced Thompson to just three years.
An appeals court overruled Skinner and sent it back for re-sentencing under the minimum mandatory. The state moved to disqualify Skinner from the second sentencing and he recused himself. A second judge gave Thompson the full 20 years.
"Our prosecutors asked Mr. Thompson to take the three year deal, repeatedly," said Jackie Barnard, a spokeswoman for the state attorney's office. "Mr. Thompson declined."
Caldwell is hoping that her brother gets a new trial as a result of the motion for a new trial, a motion before Circuit Judge Don Lester. If he were to be offered a new three-year deal, he'd likely take it, because with time already served, he'd be free soon. Whittington, Thompson's attorney, said he expects the ruling any day now.
–Margie Menzel, News Service of Florida