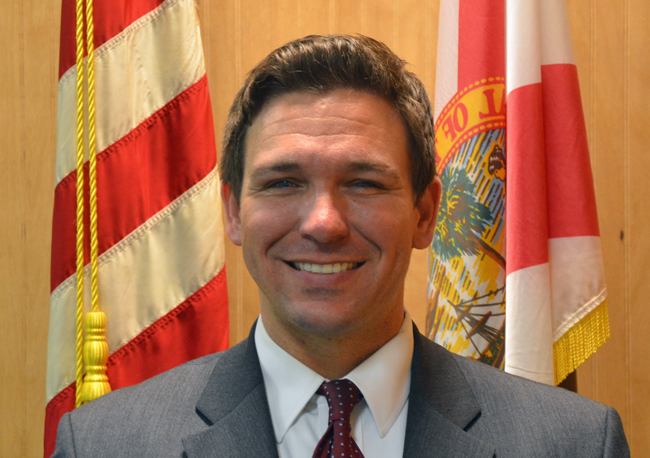 In a piece he wrote for Forbes magazine in 1972, the great Saul Bellow wondered if John Kennedy was right to tell us, "ask not what your country can do for you; ask what you can do for your country." Like many of Kennedy's slogans, it was always better tailored for commencement speeches than for reality, especially as too many who'd taken Kennedy's words to heart were still uselessly dying in the Vietnam graveyards he started digging for them. Besides being preoccupied with America, there isn't much people could do other than protest in those surly 70s. "The level of public discussion is unsatisfactory," Bellow complained, as if he were writing today. "As we become aware of this, our hearts sink. The absence of articulate political leadership in the country makes us feel that we are floundering."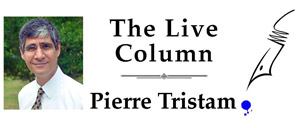 Of course he was writing at a time when Richard Nixon was president, a reminder that even in the worst of times, if the nation could survive that knave, it's not about to be sunk by the dimmer likes of  John Boehner and Ted Cruz. On the other hand, even when Nixon took the dollar off the gold standard, he never threatened the full faith and credit of the United States, as these suicidal fanatics just did in their latest attempt to end Obamacare. They knew they were fighting a battle they couldn't win by taking the United States to the brink of default. These alleged priests of fiscal responsibility were nevertheless willing to stomp their feet long enough to shatter the nation's—and the world's—financial stability, and almost did.
Besides shutting down the federal government for 16 days, they've cost us roughly $24 billions in lost economic activity, sapping an already fragile recovery and causing thousands of job losses. They've gained nothing in return. Republicans' political standing is more crabby than at any point in the Obama presidency and even lower than when George W. Bush dragged it down to his heck of a job-approval rating. Republicans who didn't sell out to the tea party saw it coming and are left to pay the price exacted by their more rabid colleagues. What's left of moderate Republicans may have their own reckoning with graves their tea party colleagues are digging for them.
So what can we do, other than protest? Rather than worry about the entire country, we could begin with our own acreage. Flagler County has the misfortune of being represented by one of those fanatics who held the nation hostage for 16 days. Ron DeSantis is not yet into his second year as a congressman. We should spare him, and ourselves, a second term. His shutdown mania is hardly the only reason.
DeSantis is an ex-corporate lawyer with the personality of a bookend and a push-button doll's ability to parrot the right-most talking points in a whiny soprano voice. He's incapable of speaking an original idea or speaking a phrase free of clichés, a remarkable achievement for an Ivy League graduate that should nevertheless have made him a capable, working congressman. But fund-raising aside, DeSantis is not interested in hard work, even less so in governance. He's a saboteur. He derails, with self-righteous bombast and distortions for TNT. He is, in short, your standard-issue tea party reactionary.
That he was able to safely win election as an unknown with zero political experience is testament to the two most corrupting influences in politics today, both facilitated by a Supreme Court actively disdainful of balance in those regards: money and gerrymandering. DeSantis bought his seat with $1.1 million in contributions, besting a field of less moneyed but, in at least a couple of cases, far brighter Republicans. And he took full advantage of a district gerrymandered for extremists. Florida is no exception in that regard. Though Democrats won 1.4 million more votes than Republican candidates for the House in the last election, Republican still managed a thin majority, itself controlled by the minority of suicide brigades of which DeSantis is a proud soldier.
He voted against reauthorizing the Violence Against Women Act. He voted against closing Guantanamo Bay, America's most enduring concentration and torture center (in whose aberrations he participated as a staffer for the military's kangaroo proceedings there). He voted to deny food stamps to millions of people—and this from the guy who represents the county with Florida's highest unemployment rate. And he spent his 10 months in Congress fixating on Obamacare to deny better access to health insurance in a state with the second highest proportion of uninsured Americans. He does not exist outside his Obama fixation, his bête noire in every sense of a term that so disturbingly feeds tea party pathology.
He does all this by wrapping his words and even the name of his proposed bills in the mantle of the nation's founders, the way he just called one of his anti-Obamacare measures the James Madison Congressional Accountability Act—James Madison, mind you, the consummate compromiser, the founding negotiator who abhorred extremists and ideologues, and who must be retching in his grave to hear his name invoked by a man who doesn't know accountability from Adams. Madison was nothing if not anal about the nation's debts, calling them in federalist No. 43 the nation's "moral obligations." To DeSantis, one of Congress' moral mimics, debts are bargaining chips.
But DeSantis, who may have learned the ruse in his Guatnanamo days, quotes the Founding Fathers the way the Taliban quotes the Koran: the cherry-picked citations are correct. The intent is perverse. And for the unconscionable, quite effective. DeSantis applies the identical method to the Founders' era. He degrades present-day realities in the name of a bogus golden age that tea party amnesiacs love to conjure up as an escape from their own obligations to the present. He knows his public is mostly ignorant of the republic's founding, its diverse and bitter divisions at the time and since. But he also knows how to exploit that ignorance. His history is worse than invention. It's distortion so rich in resentment that it's blind to its own paradox: invoking the founders in a drive for a less perfect union. And DeSantis fancies himself an authority on the Constitution.
Putting aside the merits of debating, amending, retracting or supplanting various parts of the Affordable Care Act, as will happen over time—as must and does happen with any law of consequence, for those interested in governance—DeSantis and his tea party guerillas willfully paralyzed government and endangered the nation's soundness at its core over a law approved by both chambers of Congress, enacted,  ratified by the highest court in the land, and ratified again by a landslide in the 2012 election. Even before the shutdown, the majority of the nation, including legions of Republicans, had loudly rejected the sort of blackmail tactics the tea party was embracing to "defund" the law. The fanatics went ahead anyway. It's not in their nature to back down. They wouldn't be fanatics otherwise. But nor can they be legislators. Congress has its warts. Suicidal tricks aren't among them.
DeSantis isn't getting the message. He's doubling down. But so it goes with the dim-witted and the blowhards who think politics is the art of grandstanding rather than the art of the possible, and who are willing to grandstand all the way to the nation's grave.
Of course there's something you can do for your country: Vote out DeSantis. But he'll always have a trump card, and he knows it. That's the local Democrats, who have a gift for producing congressional candidates who couldn't win a fifth grade talent show. So we may be stuck with this catastrophe of a congressman for a while yet. Let's just not kid ourselves. We'll need Obamacare's catastrophic coverage to survive him.

Pierre Tristam is FlaglerLive's editor. Reach him by email here. A version of this commentary was broadcast on WNZF and syndicated by ContextFlorida.