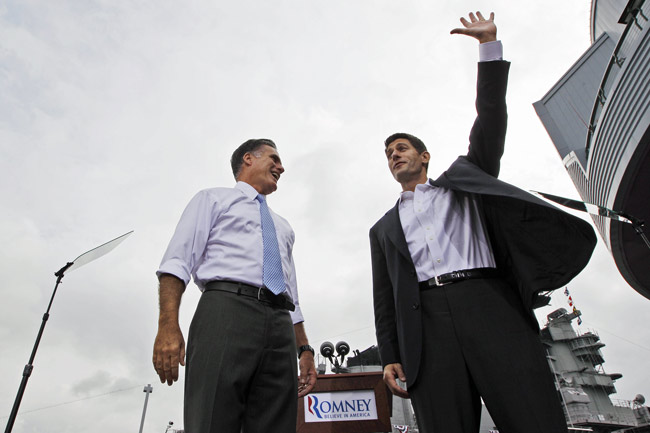 While visiting American troops in Korea in 1966, Lyndon Johnson told them in a presumably bonding moment that his great-great grandfather had died at the Alamo. It was a lie. The historian Doris Kearns Goodwin asked him why he'd said it. "God damn it," Johnson replied, "why must all those journalists be such sticklers for detail? Why, they'd hold you to an accurate description of the first time you ever made love, expecting you to remember the color of the room and the shape of the windows. That's exactly what happened here. The fact is that my great-great grandfather died at the Battle of San Jacinto, not at the Alamo." That, too, was a lie. Johnson's ancestor, Goodwin wrote, was a real estate trader. He died at home. In bed.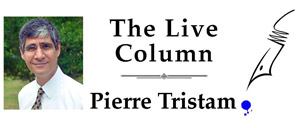 But we've been going down this presidential Pinocchio for as long as there's been presidents. Between Richard Nixon's Watergates, Ronald Reagan's Iran-Contra contortions, Bill Clinton's affairs with the verb "is" and George W. Bush's weapons of mass inventions—to name a bare few—the lies of presidents could re-carve Rushmore by audacity alone.
They had one excuse. They hoped, often with good reason, that they wouldn't be found out. When people with eminent titles speak, and when they wrap their speeches in patriotic blather, journalists are better stenographers than fact-checkers.
But even lazy journalists have no excuse anymore. Between the Tampa Bay Times's PolitiFact.com, the Annenberg Center's FactCheck.org, the Washington Post's Fact Checker, and other organization's similar efforts, immediate and sterling fact-checking is now part of the information landscape. It's no more difficult to access for any reader than the weather, so voters, too, have no excuse for being misinformed.
That's how we found out that the Obama campaign lied when it ran ads suggesting that Mitt Romney opposes abortion even in cases of rape or incest (Romney does not) or that, according to a pro-Obama group's ad, Romney was somehow responsible for the death of a steelworker's wife for lack of insurance (there was no connection). It's also how we found out almost immediately that Romney lied, repeatedly, when he claimed verbally and in ads that Obama was ending the work requirement in welfare (he's not). It's how we found out that Paul Ryan, his vice-presidential pick, lied serially and obscenely in his acceptance speech. No need to go through the list. Just follow this link.
The Republican National Convention's first day was entirely themed around a glaring lie: that Obama had accused business owners of not having built their own businesses, when all he'd done was remind us of the vast support system, much of it government's, that makes success possible in the United States. Still, the lie stuck and is now a campaign theme, because for all the fact-checking a mouse click away, it takes voters' willingness to click away from their partisan prejudices. Prejudice by definition defies evidence. The presidential candidates know it, stoking prejudice to the rhythm of their electoral metronome.
And the press, that pandering mollusk, gives lies a pass by immunizing them in euphemisms. The Associated Press called Ryan's lies "factual shortcuts." The New York Times had an equally forgiving headline that further diluted the charge with a stab at balance—"Campaigns Play Loose With Truth"—even though the article showed lies to be disproportionately the product of the Romney-Ryan campaign. Reuters didn't even bother including a fact-checking link to its reporting on Ryan's or Romney's speeches at the convention.
Doubtless the Democrats won't be veracity's patron saints in Charlotte this week. But what Republicans showed us from Tampa last week is that the age of mere spin, born with CNN of the 24-hour news cycle at the dawn of the Reagan era, is over. The age of outright lies is now upon us, ironically coinciding with the democratization of fact-checking, if not its denigration: "We're not going let our campaign be dictated by fact-checkers," Neil Newhouse, a Romney campaign aide, said at a breakfast discussion during the Republican convention.
Let's not blame only the candidates. Politicians would circumvent God if necessary, as Hamlet reminds us. But it takes voters' complicity to let them circumvent facts. So far, the Romney-Ryan campaign is coasting on the blindfolds of accomplices.

Pierre Tristam is FlaglerLive's editor. Reach him by email here, or follow him on Twitter.