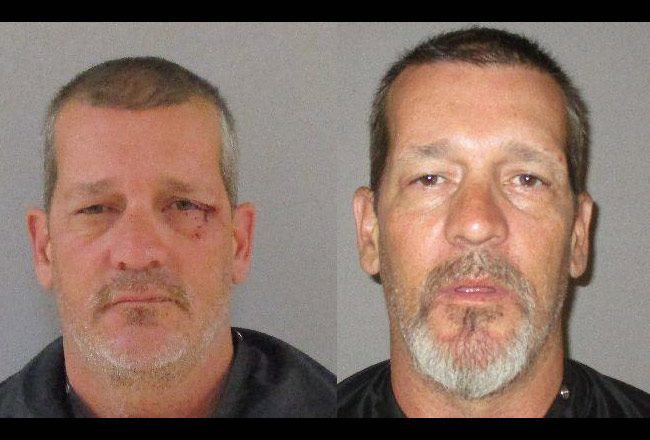 Next time Robert Lewis Brandon and Frank Rodriguez appear in court, one as a suspect, the other as a witness, the judge may well ask them: why are they still roommates?
Just before Christmas last year Brandon, 49, stabbed Rodriguez, 45, at the house they share at 90 Flamingo Drive in Palm Coast. Brandon had knocked on Rodriguez's bedroom door, asking for a cigarette. Rodriguez didn't give him one. Brandon smashed something against the door, forcing Rodriguez to open it, then attacked Rodriguez with a knife and stabbed him in his upper chest. Rodriguez fled, but Brandon threw "several glass items" at him outside.
Brandon, a convicted felon with four state prison stints to his credit (for theft, burglaries and felony battery), was charged with aggravated battery with a deadly weapon, yet another felony. Shortly before he was to be tried last month, he pleaded guilty to a lesser charge–culpable negligence–and was sentenced to four months and five days at the county jail, which happened to have been the four months and five days he'd spent there awaiting trial.
Circuit Judge Terence Perkins sentenced him on April 25–just three weeks ago. He was sentenced at 2 p.m. Two and a half hours later, he walked out of jail, a free man again.
He went home to Flamingo Drive. And to Frank Rodriguez.
This morning at 2 a.m., Brandon was back at the jail, back to facing almost the same charge that had landed him there in December: aggravated battery, with bodily harm. His alleged victim? Frank Rodriguez.
Here's how it's alleged to have happened this time, according to Brandon's arrest report. Rodriguez was relaxing on a couch in the living room. The radio was playing in the garage. Brandon told him to turn it down. "No, you turn it down, since you turned it on," Rodriguez told him, a scene witnessed by a 34-year-old man who was also in the house.
According to the witness, Brandon "just started whaling" on Rodriguez–supposedly with a crutch (deputies didn't find the crutch). He also allegedly punched him in the face. He was taken to AdventHealth Palm Coast.
Brandon had been drinking "a few beers," he told a Flagler County Sheriff's deputy before accusing Rodriguez and the other man of "smoking crack." Brandon said he never put a hand on Rodriguez, though a deputy noticed a bloodied pillow on the couch where Rodriguez had been relaxing. Brandon was arrested, charged, and booked at the county jail, where he's being held on $10,000 bond.