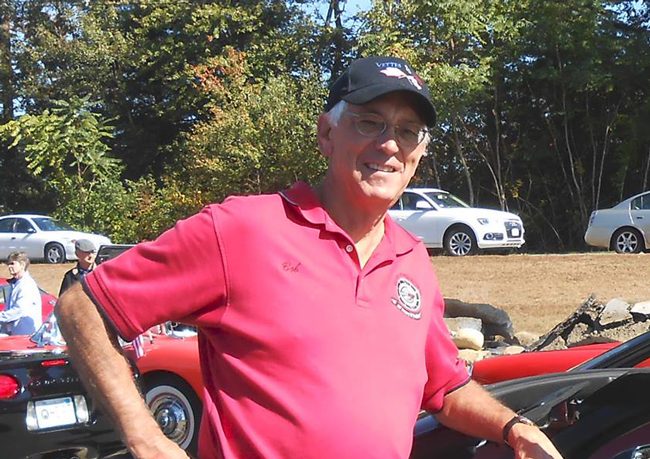 The Flagler County Sheriff's Office sent out two alerts Friday about a missing woman and a missing man. The two cases were unrelated: Francis Lopez, a resident of Palm Coast's P Section suffering from dementia, had gone missing from her Palmwood Drive home Friday evening. Robert Barshied, a nearly 70-year-old resident of Matanzas Shores on State Road A1A, had gone missing the day before, riding off on his red bike.
Within hours on Saturday, Lopez was found in good health and returned to her family. After an extensive, at times almost frantic search, Barshied was also found, after a suicide note was discovered at his home. He was found dead today in the water not far from Bing's Landing.
Barshied, an avid golfer and occasional cyclist who'd retired from construction-related professions in New York, had been reported missing Thursday and last seen riding his bike to the River-To-Sea Preserve not far from home. The person who called authorities informed the sheriff's office that he had been suicidal in the past and talked about killing himself. He'd told his son, who lives in Philadelphia, that he'd been depressed over a recent medical diagnosis, and was thinking of buying a weapon. He did not own weapons but was on various medications.
He had shut off his phone, according to the sheriff's dispatch-center 48 hours of notes on the incident. Deputies went to great lengths to get around the fact, pinging the phone, contacting Verizon and finding out that there'd been no activity on the phone on Friday: the last activity on the phone went back to Thursday afternoon at 4:35 p.m. Deputies triangulated that last contact and determined that it had occurred when the phone was six to seven miles to the southeast of a tower on State Road 206. Meanwhile a check of all local hospitals and other police agencies proved negative.
Th search was expanded to include the sheriff's mounted posse. At 5 p.m. Friday a bike was discovered abandoned on a bike trail in the area of Malacompra Road in the Hammock, south of Matanzas Shores. There was brief, false hope when a man on a red bike was spotted in the area, but it was not Barshied (though his first name was Robert).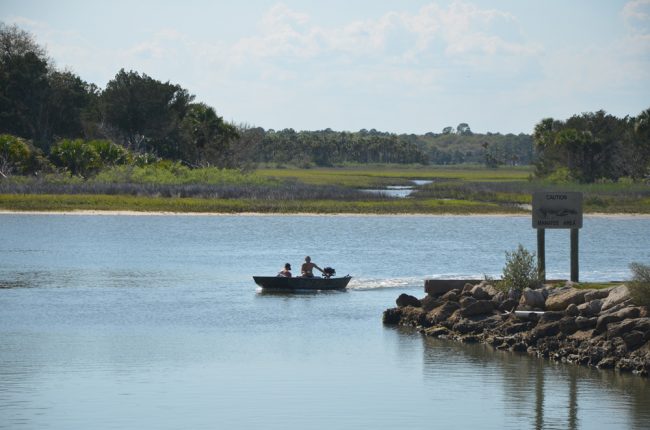 Around the time when the bike was located, a suicide note was located in Barshied's bedroom, though it did not say where he would be. By then, vast areas of the Hammock were part of the search, water rescues and Flagler County Fire Flight, the emergency helicopter, included.
Late Friday night, Barshied's wallet was found in water not far from where the bike was found. So was an empty pill bottle.
This morning, Robert Barshied was found in the water in a difficult-to-access marsh near Bings Landing, and was pronounced dead before noon.
"Not the outcome we were hoping for, but at least we can provide some closure to the family," Flagler County Sheriff Rick Staly said today. "Our thoughts and prayers are with the family during this difficult time. (The day before, Staly had been at the funeral of a Brevard County Sheriff's deputy.)