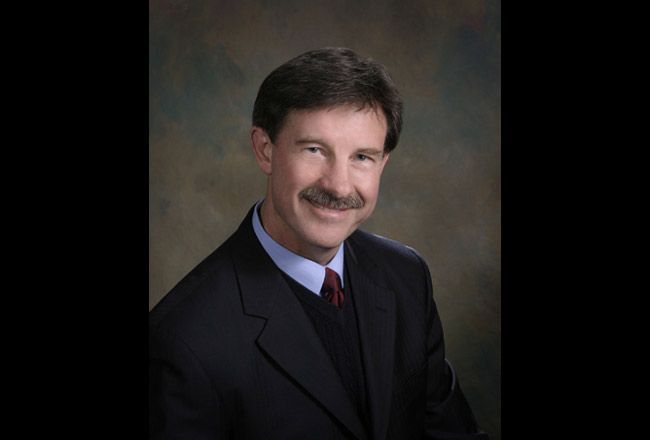 A Leon County judge on Friday ordered the Legislature to redraw the state's congressional districts over the next two weeks, likely requiring a special session and potentially throwing this month's primary elections into chaos.
Circuit Judge Terry Lewis also ordered Secretary of State Ken Detzner and local elections supervisors to come up with a new voting schedule for any districts that lawmakers would have to redraw in the wake of his ruling last month that the current congressional map violates the Florida Constitution.
After Lewis struck down the districts, saying two of them didn't follow anti-gerrymandering rules adopted by voters in 2010, the Legislature asked him to allow elections to go forward under those districts in 2014 because of the problems with holding a special election.
But a coalition of voting-rights organizations and voters called on Lewis to order the map to be redrawn, even if that meant delaying congressional elections.
"To develop a new map and hold a special election for some congressional representatives would cost more money, would place additional burdens on our election officials and might confuse some voters," Lewis wrote in the order. "On the other hand, to do nothing, when you could, means that you lessen the ability of many citizens to fairly elect a representative of their choice — which is the effect of political gerrymandered districts."
The decision almost ensures that lawmakers will have to come back to Tallahassee for a special session to redraw the map — unless they decide to try to appeal.
With some voters already returning absentee ballots for the Aug. 26 primaries and early voting set to begin in just 10 days in some counties, Lewis did not immediately rule on whether some elections need to be pushed back. He required a new map to be drawn by Aug. 15 and said he would hold oral arguments Aug. 20 if either side objects to the redrawn districts or to a possible special-election schedule.
"It is necessary to get a revised map in place and for me to consider additional evidence as to the legal and logistical obstacles to holding delayed elections for affected districts in 2014," Lewis wrote. "Time is of the essence."
The League of Women Voters of Florida, one of the organizations that filed the challenge to the map, praised Lewis' ruling.
"This is a champagne moment for Florida voters, who have waited too long for fairly drawn congressional districts," Deirdre Macnab, the group's president, said in a statement issued after the ruling. " … We believe that the restoration of legitimate, representative democracy is well worth one extra trip to the polls."
But Democratic Congresswoman Corrine Brown, whose district was one of two that Lewis ruled were unconstitutional, continued her criticism of Lewis' decisions. Brown's Congressional District 5 winds through eight counties from Duval to Orange, wrapping in enclaves of black voters to create a district likely to elect a candidate favored by African-Americans.
"If successful in the state of Florida, those behind this movement will continue to attack minority seats and minority voting rights in every state throughout the nation," Brown said.
She said the Congressional Black Caucus was looking into the ruling.
In his July decision, Lewis also ruled that an "appendage" of white voters added to Congressional District 10 was meant to help Republican Congressman Dan Webster and was unconstitutional. Lawmakers said the disputed area was added to Webster's district as part of their efforts to create a neighboring Central Florida district where Hispanics could influence the outcome of elections.
But elections officials are worried that redrawing the map now and holding a special election could cause problems. Local elections supervisors and Detzner have already tried to convince Lewis that changing things at this point would lead to upheaval in the voting process.
And it might not be limited simply to the voters in the districts held by Brown and Webster. Because congressional districts need to have virtually the same population, any voter moved from one district to another has to be offset — meaning changes to the seats Lewis struck down could ripple through the state.
"It would cause massive voter confusion, and that's not fair to voters," said Brian Corley, the supervisor of elections in Pasco County.
Republican legislative leaders did not publicly react to the order Friday. Spokespeople for House Speaker Will Weatherford, R-Welsey Chapel, and Senate President Don Gaetz, R-Niceville, said only that their offices were reviewing the decision.
A special session would put a crimp in lawmakers' campaign plans; not only would they be confined to Tallahassee for as long as the meeting takes, but legislators are barred from raising money during a session.
Rep. Mark Pafford, a West Palm Beach Democrat who's in charge of leading his party's House campaign efforts, downplayed the impact of a session on the fall elections and said lawmakers shouldn't complain about having to return.
"I think to put the people's work above campaigning — I don't think that would be a wise debate to have," he said.
–Brandon Larrabee, News Service of Florida