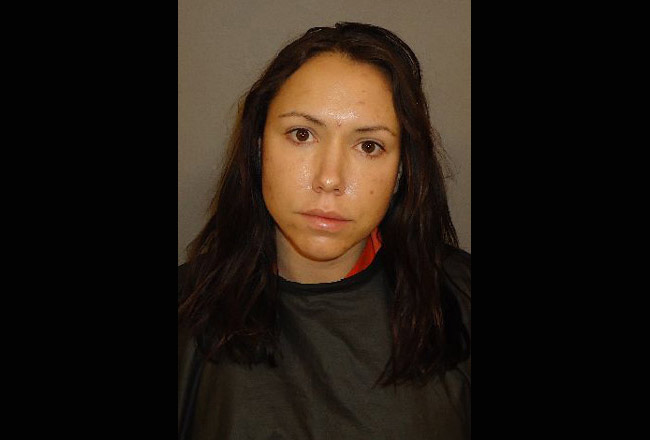 A 24-year-old man was air-lifted with traumatic injuries from Palm Coast's R-Section this evening after an argument on Rylin Lane between him and his girlfriend went out of control.
"He fled out the door, down the road, and was hit by a car," Debbie Johnson, the Flagler County Sheriff's spokesperson, said this evening. "There was a female driver, it was the girlfriend. She's currently in custody and she's facing charges."
The woman is Allison Rosensweig, 32, of 20 Rylin Lane, who last June was jailed on a charge of felony child neglect. She faces a charge of aggravated battery with a deadly weapon and a charge of violating her probation.
The couple was arguing at 20 Rylin Lane. The man was hit in front of 18 Rylin Lane. Flagler County Fire Flight–after a long day fighting fires in Flagler and Volusia counties–was called in for the air-lift, which took place at the intersection of Royal Palms Parkway and Rickenbacker Drive. Those roads were briefly closed to accommodate the helicopter.
At the moment it isn't known what the argument was about, but others were involved, and charges may be pending depending on the investigation's findings, Johnson said.
The Palm Coast Fire Department and Flagler County Fire Rescue responded to the medical call. The victim was air-lifted to Halifax Hospital in Daytona Beach.
Last June, Rosensweig was arrested in the parking lot of the Publix on Belle Terre and Town Center Boulevard. She was there with two children, and appeared to be either intoxicated or under the influence of a narcotic. She'd been inside the store with one of the children, and had fallen asleep on a bench inside. Then, in her car, a Dodge Durango, she kept driving back and forth. A deputy "saw track markings on Ms. Rosensweig's arms which is consistent with the use of narcotics," according to the deputy's report filed at the time.
At one point she'd left her daughter outside the car, and her daughter had to bang on the window to be let in. Because she'd been seen in the store with only one child, and the other, in the back seat was covered in sweat when a deputy saw her–the temperature at the time of the incident was 83 degrees–authorities concluded that Rosensweig had been neglectful. She was arrested for child neglect. A fuller account of that incident is available here.