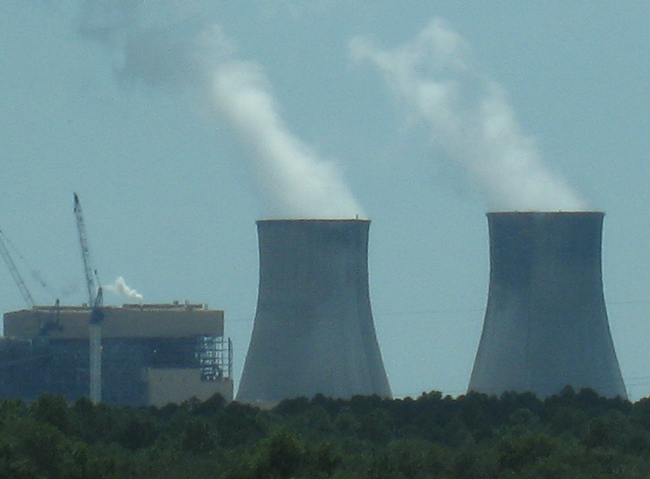 State regulators will need years to sort out Progress Energy Florida's repairs to an idled nuclear power plant — and to determine how much customers should have to pay.
Florida Public Service Commission member Eduardo Balbis met Thursday with attorneys for Progress, consumers and business groups to discuss how to handle a case that Balbis described as "very fluid, complex and unique."
"This is a case like none you have ever seen," said state Deputy Public Counsel Charles Rehwinkel, whose agency represents consumers in utility issues.
Progress announced last month that it plans to do a massive repair project at the Crystal River nuclear plant to replace concrete in a containment building's walls.
But the PSC will have to grapple with complex engineering and financial issues that will play out over a number of years. It will have to determine whether Progress has acted in a "prudent" fashion and, bottom line, whether customers should get hit with higher costs because of the repairs.
Progress, the state's second-largest electric utility, says it is looking out for customers. For example, it says repairing the nuclear plant would be a better long-term move than replacing it with a natural-gas plant, which would burn hundreds of millions of dollars worth of fuel each year.
"We're trying to do what's best for the customers," Progress attorney Alexander Glenn told Balbis, who is overseeing preliminary issues in the case.
Progress is already charging customers for non-existent nuclear power. The Legislature several years ago approved a scheme by which Progress Energy and Florida Power & Light could charge customers for construction of nuclear power stations slated for the future–even construction that hasn't yet been approved, let alone started. The controversial bill was written in part by utilities and the nuclear-power lobby, and rate increases subsequently approved by the PSC. Current progress Energy customers are paying an extra $5.53 per month on a 1,000-kWh bill to finance construction of a new nuclear power plant in Levy County and to expand the Crystal River plant. Both of those projects are on hold, yet customers continue to pay.
The Levy plant was originally scheduled to be functional by 2016 and cost $17 billion. The cost has soared to $22.5 billion and the plant will not be operational sooner than 2021–by optimistic assumptions. Yet customers continue to pay. In May, Progress Energy filed a request from the PSC to keep charging customers for the two non-existent plants "to recover $157.6 million in nuclear costs," in Progress Energy's words, though there is no such thing as "recovery" or recoverable costs at the moment. The $157.6 million would be in addition to anticipated filings for more money Progress will want to charge customers as it repairs Crystal River.
Progress' repair decision came after a series of events that started in 2009 when the plant was damaged during a project to replace a steam generator. Workers needed to create an opening in the containment building to allow the generator to be replaced, but the project caused a separation in part of the building's concrete.
This March, as the plant was being prepared to operate again, another concrete separation was found in a different part of the containment building. That led to the decision to do the massive repair project, which is expected to cost between $900 million and $1.3 billion and keep the plant shut down until 2014.
Progress has insurance coverage that it expects to pay almost all of the repair costs. But while the plant is shut down, the company also will have to spend about $1 billion on other sources of electricity — and only has about $490 million in insurance coverage for that.
That could lead to Progress seeking approval from the PSC to pass along the additional costs to customers. A Progress official said last month that such costs could total $500 million to $600 million.
The discussion Thursday centered on how the PSC should juggle the various issues in the case and the amount of time needed.
Balbis said one possibility would be to break the case into three phases, all looking at the "prudence" of Progress' actions. One phase would look at the time leading up to the March discovery of the separation problem; another would look at Progress' decision to repair the plant instead of shuttering it; and the third would look at the period until the plant is operating again.
The final phase might take until 2015, after the repairs are done. But even the other parts would be lengthy.
Rehwinkel said the case is complicated, in part, because it will involve heavy use of engineering experts to study the concrete used at the plant. Also, he and other attorneys said it remains unclear whether Progress' insurance will cover costs.
"This will be an evolving saga with the company needing to make decisions as they go along," said James Brew, an attorney for PCS Phosphate, which is a Progress customer.
Progress spokesman Tim Leljedal said the company is continuing to conduct engineering and construction analyses. Also, he said the company is in discussions about the insurance coverage.
–Jim Saunders, News Service of Florida, and FlaglerLive