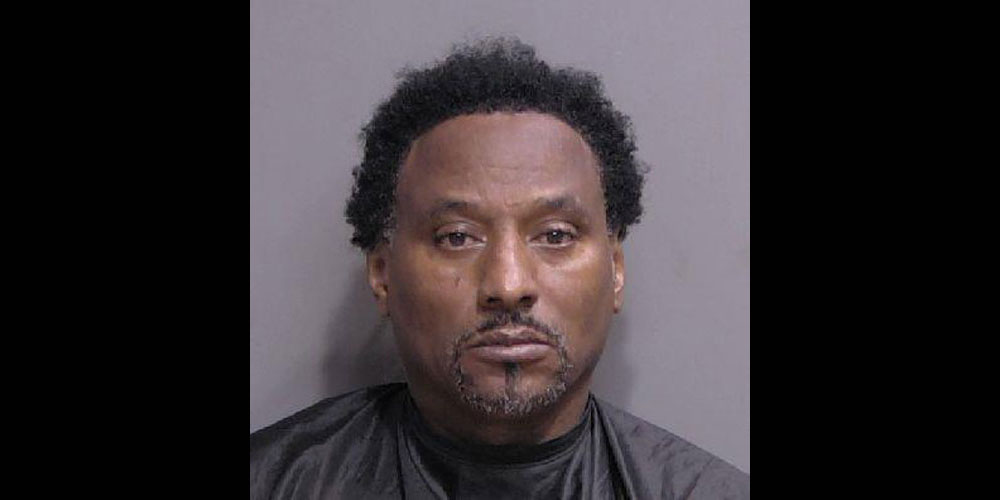 Harold S. Jackson, a 51-year-old resident of Powder Hill Lane in Palm Coast, is at the Flagler County jail on $82,000 bond and two felony charges, including child abuse, following an alleged attack and strangulation of his wife that was witnessed by their three children.
Flagler County Sheriff's deputies found clumps of the victim's hair in the trash can.




The incident was reported to police at 1 a.m. Saturday. No motive for the attack is reported in his arrest affidavit.
Jackson's three-year probation on fraud and burglary convictions in Palm Coast ended in December. The family has faced struggles since that arrest, when Jackson was sentenced to six months in jail, serving two plus a week locally (he had served some time in Gainesville on a separate case; the two were merged). According to a probation violation report, the family moved to Maryland, then was given little notice to move out of its home, which was getting sold, eventually prompting the family to return to Florida. A $3,500 restitution order was part of his probation.
The probation violation report was triggered by Jackson's arrest in Maryland on allegations of theft and drug possession, according to the report. An arrest report from Maryland states that Jackson and the man he was with at the time of the arrest told police they were on their way to or from Chicago to see girls.
When deputies arrived at the P-Section residence Saturday morning, Jackson's wife said he "physically beat her throughout the face and body," that he "pulled her hair from her head and forcibly grabbed her by the throat and began choking her until she couldn't breathe," according to the arrest affidavit. She further stated that he grabbed a kitchen knife and began to point towards her face and then aggressively jabbed the knife towards her body numerous time," all the while as three children were either watching or attempting to protect their mother. "When she attempted to pull the knife away from her face, she was cut on the right hand. Throughout the beating [Jackson] was yelling at her, stating that he was going to kill her."




Deputies interviewed the victim and her children outside the home. Jackson was inside. Saying he knew his rights, he did not comply with deputies' requests to walk outside. Deputies went in to find him on a living room couch, amid disarray, with trash, utensils and dog feces on the ground. He allegedly refused to stand for deputies, so he could be handcuffed. "He was forced to his feet and placed under arrest," the report states. The knife was placed in evidence.
Jackson was charged with aggravated battery with a deadly weapon, a felony, domestic violence with aggravated strangulation, child abuse–another felony–and resisting police. A no-contact order forbidding him from having contact with the victims is in effect.