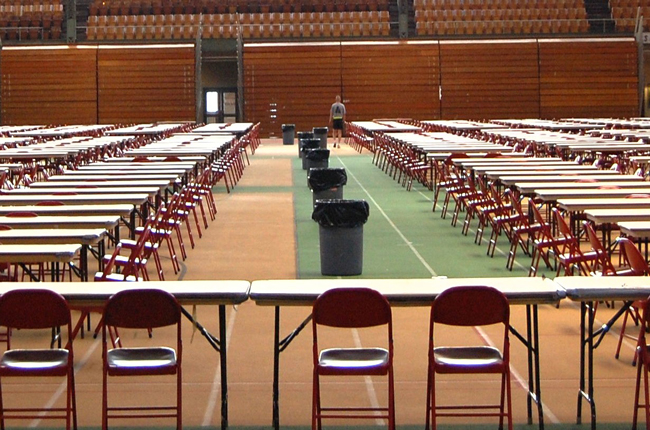 Jake is such a bright kid that he took Algebra I, a freshman math class, as a 12-year-old seventh-grader four years ago.  Now a high school junior, Jake's stratospheric SAT math score, 700, indicates his math proficiency already exceeds that of more than 95 percent of students nationwide. In a day and age when the U.S. lags far behind the rest of the world in math proficiency, Jake (his real name was changed for privacy) and a couple of dozen other high-achievers at Matanzas High School are studying, and succeeding, in college level calculus and other higher level math courses.
Their reward for such meritorious achievement?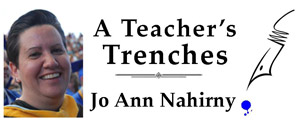 They get to take even more inane, unnecessary standardized tests, courtesy of FLDOE'S   serpentine  "graduation requirements for statewide assessments." Under the guise of  "raising achievement," the state is making hundreds of good students take an extra test to prove their aptitude in a subject in which they long ago demonstrated competency.
Last week, four years after passing Algebra I, Jake and about 50 of his classmates found out that Florida law will force them to take to take an additional standardized test in math in order to graduate next year.  Although these teens took and passed Algebra I in 2010 or 2011 in middle school, and before Florida's Algebra 1 End-of-Course exam (EOC) even existed (it was introduced in 2012) they still must meet the assessment requirements enacted for students who started high school in the 2011-2012 school year.  To meet graduation requirements, these bright kids are required either to take an EOC exam for a class that ended, for them, three or four years ago, or take the math component of another college entrance test called PERT (Post Secondary Educational Readiness Test).
But why should these students have to take yet another test to illustrate their "college readiness" in math when their SAT scores clearly already do? How many unnecessary, time-consuming tests are we going to continue to subject our students to?
Earlier this year, every junior at both Matanzas and Flagler Palm Coast High School took the SAT for free, courtesy of the College Board's Florida Partnership. Those who earned a score of 440 in SAT reading, writing or math were deemed "college ready" in that area, and after graduation, can take college-level classes such as ENC 1101 (Freshman Composition) and MAC 1105 (College Algebra), since they don't need costly, time-consuming remedial courses.  Students who attained 440 in any component of the SAT are exempt from taking the PERT –because their SAT scores already illustrate their college readiness. Ironically, however, this provision doesn't apply to Jake and his classmates, who took Algebra I as middle-schoolers, and whose SAT scores in math far exceed 440. They've instead been informed they're not exempt from the PERT –though their SAT scores would otherwise preclude them from having to take it.
Choose your poison, the state told them. What will it be?  Take the Algebra I EOC or take the PERT. Otherwise, we won't let you graduate next year.
So for the past two weeks, my classroom's been abuzz with disappointed, angry students, unexpectedly yanked out of their regularly scheduled classes (including my own Advanced Placement English Language class, where we were intensively reviewing for the May 9 AP English exam). Some students argued, pleaded, begged and cried, after being informed, with little or no notice, that they'd have to take the PERT that day –but to no avail.
And it isn't just in math that this absurdity exists. Last month, dozens of highly motivated students who were enrolled all year in Advanced Placement U.S. History (and who took the AP exam in History on May 14, which could net them as many as six college credits with a passing score), were forced to take Florida's U.S. History EOC – in addition to the much more challenging AP History exam. This essentially penalized them for taking a much harder course, by making them take two tests. Even more ridiculous: some dual-enrolled students who'd already taken and passed AMH 2010 and 2020 and have already earned six college credits in U.S. History had to come back to take the  high-school level U.S. History EOC –after passing two college U.S History  courses!
Clearly, although Florida rightfully prides itself on educational opportunities afforded to students, including dual enrollment, AP, IB and other classes, its assessment options have failed to keep up with other states. For example, in Washington, students may use their scores on the SAT, ACT or AP tests to meet graduation assessment requirements in math, reading or writing.   Texas, too, is working to allow students with satisfactory performance on AP, IB, SAT, SAT  Subject  Tests,  or the ACT to  use it to satisfy the EOC requirements for equivalent courses.
The solution to this boondoggle is easier than selecting A, B, C, or D. Really, it's not a trick question, Florida. Simply choose the correct answer: eliminate duplicative tests for students who've already made the grade and achieved the required score.

Jo Ann C. Nahirny, a 1985 graduate of Columbia University and a National Board Certified Teacher, teaches English at Matanzas High School in Palm Coast. Reach her by email here.