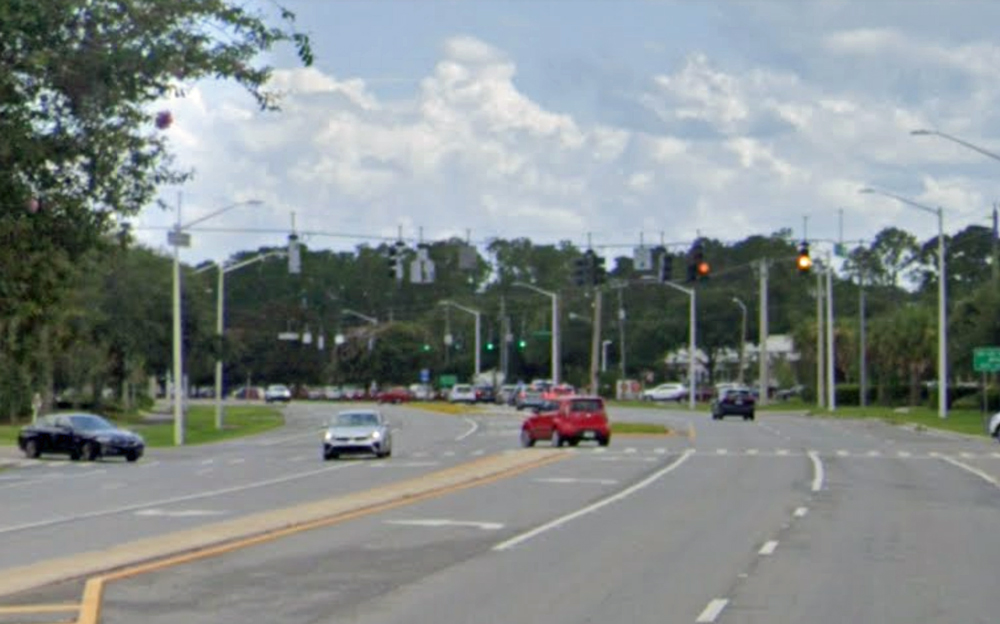 A 39-year-old Palm Coast man on foot was killed Monday evening in a collision with a sedan on Belle Terre Parkway, just north of Palm Coast Parkway.
A 27-year-old Palm Coast woman's sedan struck the man, according to the Florida Highway Patrol. Based on the woman's account to 911 dispatchers immediately after the collision, at 7:40 p.m., the man jumped in front of the vehicle.




The preliminary FHP investigation found that the driver was traveling north on Belle Terre Parkway in the right-most lane. The pedestrian was in that same lane, "not in a designated pedestrian crosswalk," FHP reported. The front of the sedan struck the pedestrian.
The man had a faint pulse and was breathing at the scene, but was bleeding from a head injury.
Flagler County Fire Rescue and the Palm Coast Fire Department responded, along with the Flagler County Sheriff's Office. Authorities attempted to call in an emergency helicopter but due to weather,. none was available, according to 911 notes.
The man was transported to Advent Health North Palm Coast, on the parkway, where he was pronounced deceased at 8:29 p.m. The Florida Highway Patrol does not release the identities of crash victims or those involved in crashes in the days following the incident.
It was the fourth fatality on Flagler County roads in six weeks, and the first pedestrian killed this year. Monday's was at least the 12th road fatality in Flagler County this year.