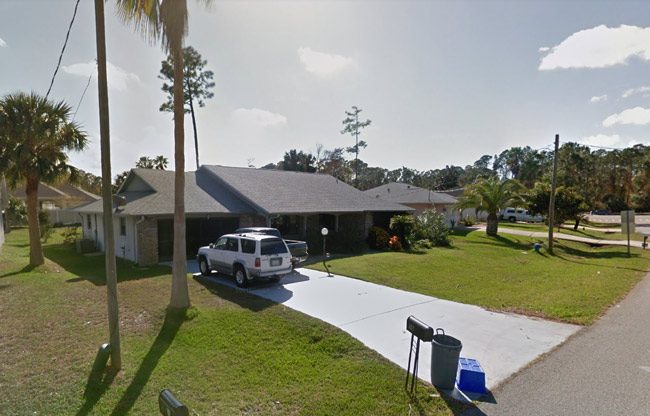 The house at 10 Parkview Drive was the target of a burglary early Friday afternoon, triggering a search for two men and a Code Red for P Section residents. The house is a few doors down from Wadsworth Elementary, which is not in regular session but hosts well-attended summer camps.
"The neighbors saw two white males go into a house he knew was vacant and as soon as they saw the neighbor, they took off out the back door, leaving the back door open," a Flagler County Sheriff's spokesperson said.
The incident was reported at 1:43 p.m. The neighbor believed the house to be unoccupied, so strangers should not have been seen there.
One man was described as white, approximately 6'1", wearing a white t-shirt and jeans, the second was white, about 5'8", wearing a black shirt and khaki shorts and carrying a backpack. Two men were subsequently spotted in the neighborhood riding bicycles and matching at least some of the descriptions, but there was no confirmation about their involvement in the suspected burglary.
Sheriff's deputies set up a perimeter in the neighborhood and brought in K-9 units, but not Flagler County Fire Flight, the emergency helicopter that usually provides law enforcement assistance. The perimeter was broken down at about 2:20 p.m. No one had been located by then. Deputies continued to scour the area.
The Code Red, an alert system disseminated through phones and test to targeted neighborhood, was for residents to be on the lookout for the people matching the description. They are not considered armed.
The 2,200-square-foot house is homesteaded. It is owned by Larry Fournier, 60, and was the site of a brief police investigation in February when Fournier found his ex-wife, with whom he still lived in a relationship, dead. He reported to police that he believed she had died by suicide, from medication. The Sheriff's Office determined there'd been no foul play. The Medical Examiner determined it to be a natural death.